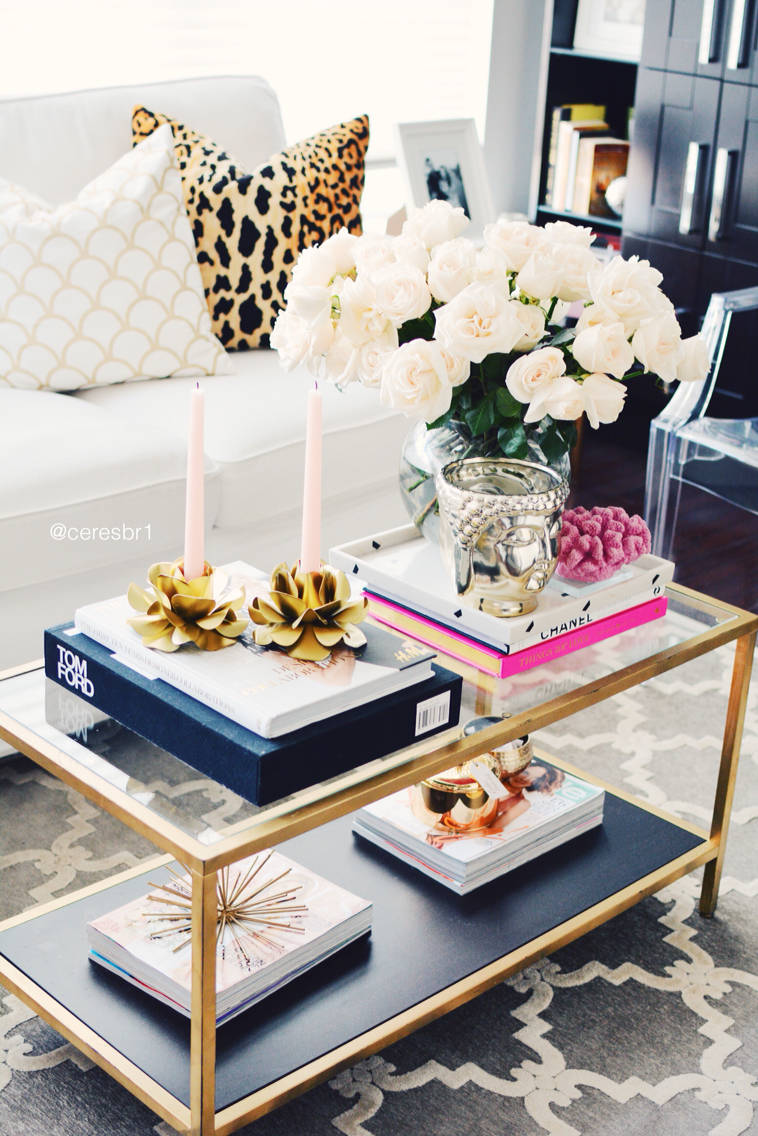 One of the easiest Ikea hacks I have done so far was the Ikea Vittsjo coffee table and Vittsjo shelf unit transformation (you can see the shelf in this post and the coffee table in this one). This literally costs close to nothing, but it has a big impact! Since I keep getting questions on the hack, I have decided to do a quick post to share the steps and the spray paint I've used.

The best gold spray paint:

My favorite gold spray paint is the Rust-Oleum gold paint. I have used it in both the coffee table and shelf shown here. I love it because it's more of a muted gold color, however, it does have some green undertones to it.
The Steps:
Keep in mind that it is better to spray paint before assembling the piece. That way you can lay all the parts in a flat surface and spray evenly. I usually give it 3 coats, let it dry fully between coats and then assemble. If you have the piece assembled already, it's not a problem at all. Just turn the table around a couple of times to get all the sides.
I would also recommend using a sealer to keep the paint from fading away. At first, I did not use one and had to repaint after 6 months or so since the paint was fading from wear and tear. In my hack, I did not change the bottom shelf of the coffee table, though if you want to get more creative, you could use a marble contact paper or just replace with another glass shelf.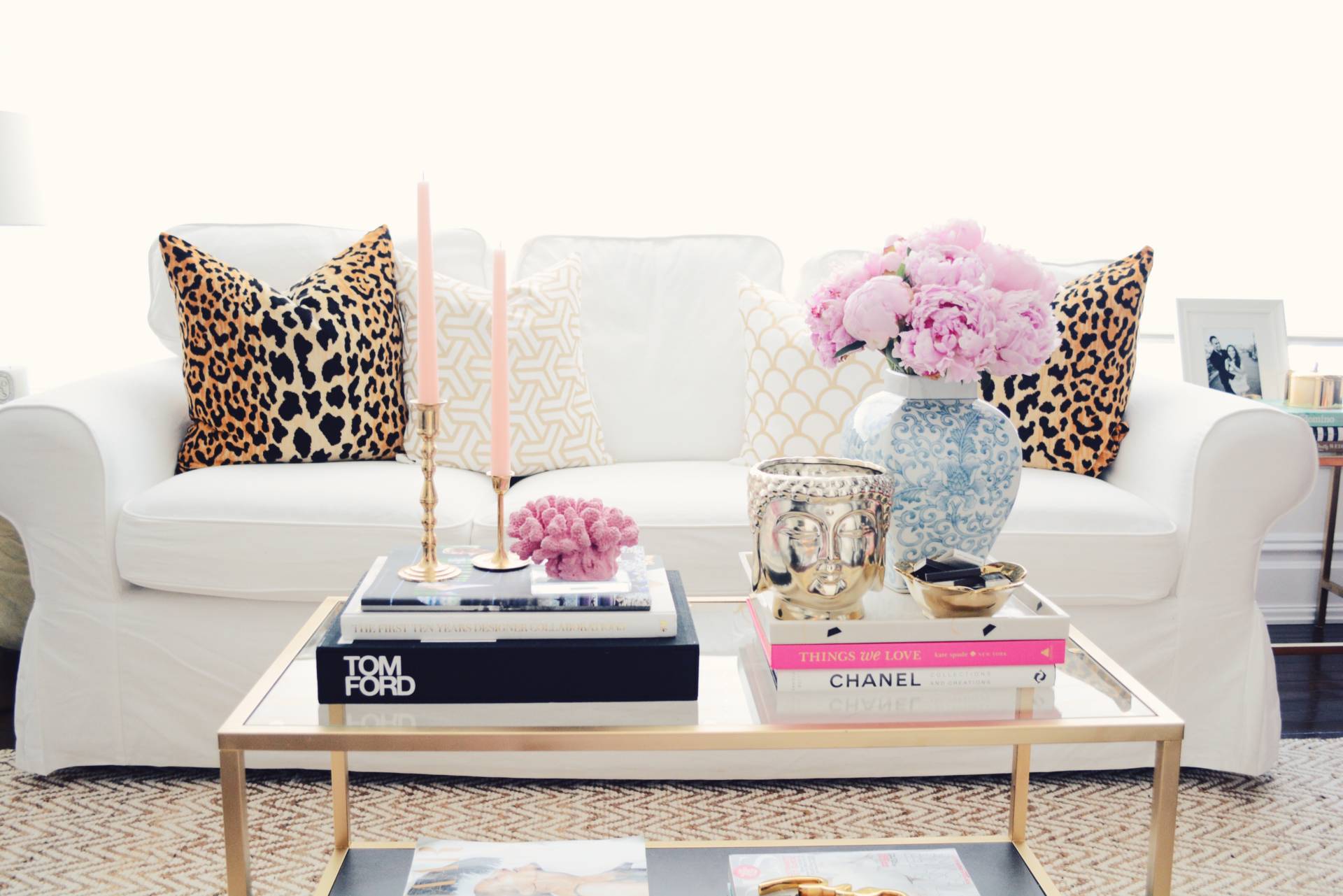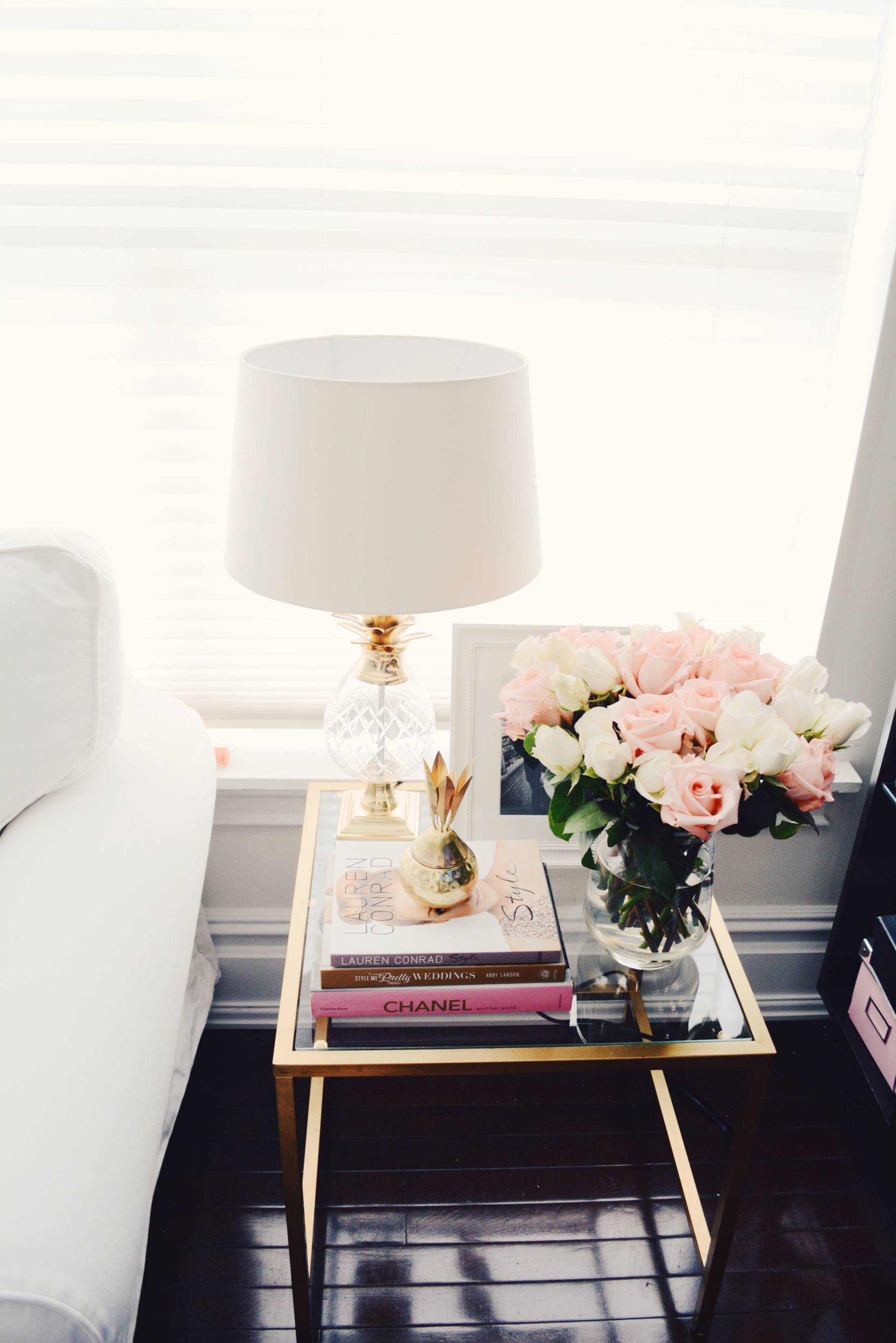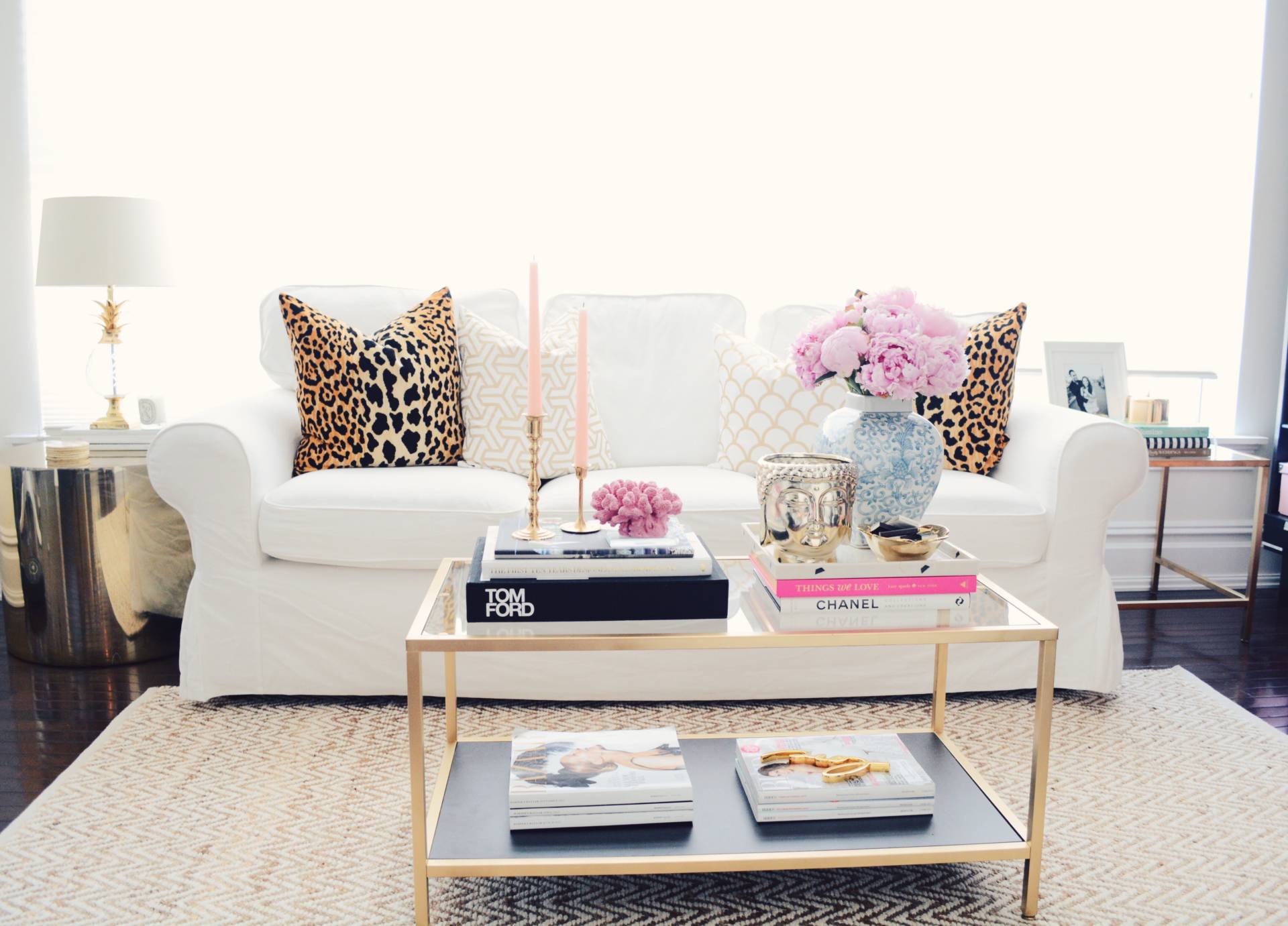 Hope it was helpful and I will be back with more posts once we close on our new home!
With love,
Ceres
SaveSave