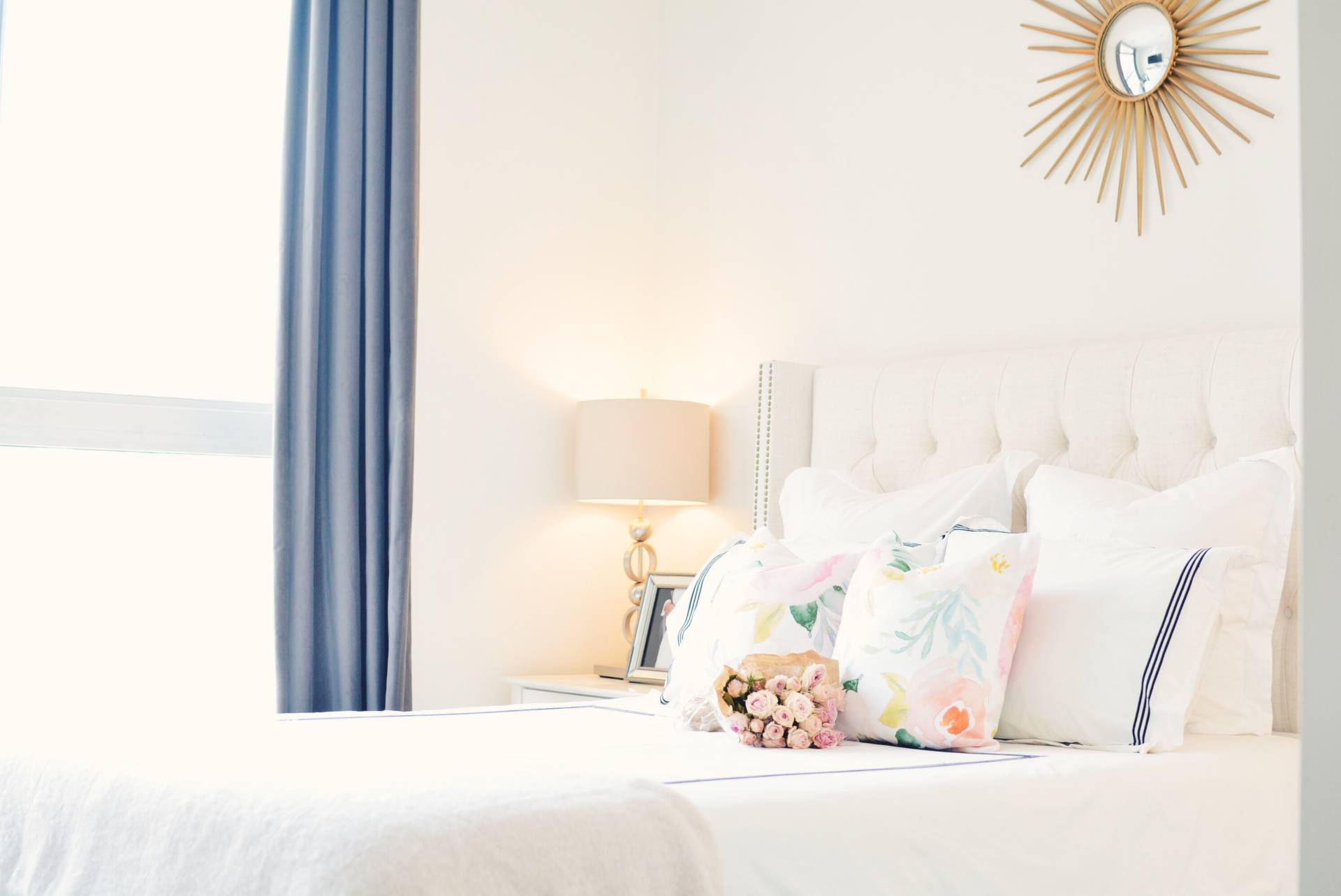 Welcome lovely friends coming from Tanya's A Darling Day Dream blog. Hope you are enjoying the tour so far. Spring is around the corner and I couldn't be more excited. Living on the east coast, our winter is no joke! I'm so ready to see the trees turn green again and this gloomy weather to go away. This means is also time to refresh your decor and bring those happy bright tones in.
As always, I don't believe you need to spend a lot to update your space. A couple of new pillows, a fluffy throw, some candles and flowers it's all you need to bring your bedroom back to life. I went with this blush Pom Pom throw and this sheepskin pillow from Anne Selke, and these beautiful floral water color pillows to complete my bedroom update. Only a few touches and my bedroom is ready for spring and it already feels so much brighter in here!
Here are some other things that you can do to get your bedroom spring ready:
1. Declutter: this is something I try to do often, cleaning my closet, donating items I no longer use or toys Sophia doesn't play with anymore. This is specially important when you live in a small space like me. I even reduced the number of pillows in my bed since we had so many and they would all end up in our floor since we have no space to store them.
2. I hate ironing as much as the next person, but I do take the time to iron my duvet cover and pillows cases (even if I do such a poor job like seen bellow ?). It just makes such a difference and gives the bed a more polished look.
3. Use cute boxes and baskets for storage. I use a jewelry box to store my night creams by my bedside and baskets to house extra pillows. They are a good way of storing cluttering items without sacrificing in style.




What are some of the things that you do to freshen up for spring? Hope you enjoyed my bedroom spring tour and please continue on our tour to visit the fabulous Jen of StyleHouseInteriors and check out her beautiful spring updates.
Your other hosts participating in the Spring Home tour are:
Summer Adams | Shabby Fufu | Style House Interiors | A Darling Day Dream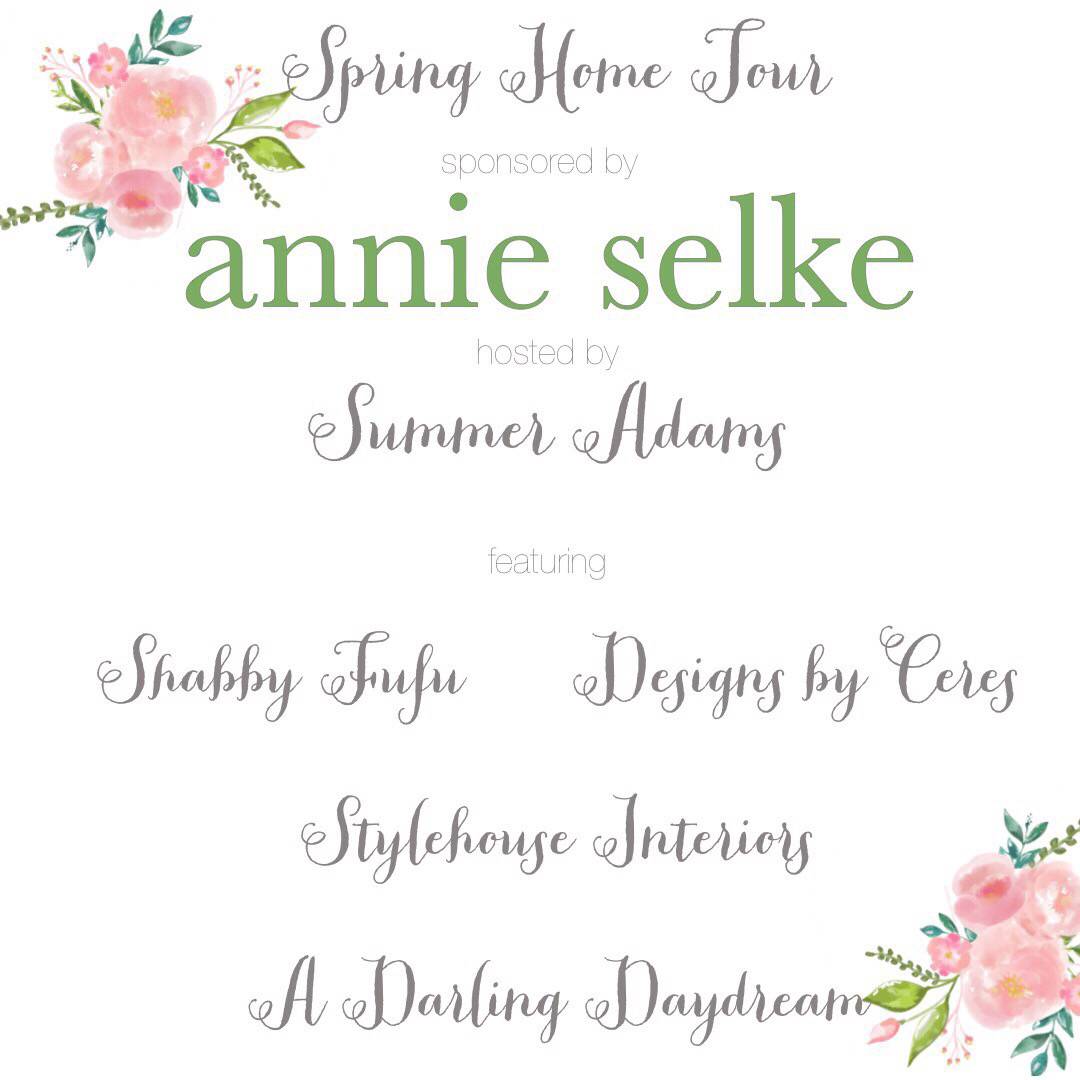 Thank you so much for stopping by and have a great Monday!
With Love,
Ceres
Thank you to Annie Selke for being so kind and providing some of the items for this home tour!