Hi Loves!
I'm so excited to share my favorite little room in our house right now, my baby Sophia's nursery. You can imagine how excited I was when I found out that I was having a baby girl! I finally had an excuse to have a whole pink room and my husband could not complain about it, lol! Now, we do live in a 1100 sq feet apartment and the nursery is also our office and hubby's closet. So, putting all together was definitely a little challenging. I didn't have enough space to add some of the things that I wanted like a glider or a wardrobe for Sophia.
The inspiration for her room came from this crown from Restoration Hardware, I just love it! However, it was definitely not in my budget. I found a better priced one at Pottery Barn and ended up spray painting it gold (sold out, similar here). I wanted her nursery to be like a romantic/princess room with lots of soft pink and touches of gold. Finding the right pink was way harder than what I imagined, I think we went through 10 different shades of pink, we finally decided to go with Pinafore pink by Ralph Lauren, its just the perfect soft pink!
When you live in a small apartment, storage is always an issue. We needed tons of it, so for the changing table I decided to go with the Malm dressers from Ikea that gives me plenty of storage. Its a little bit higher than most changing tables but it works for us. For the decor, since the room is so small, I kept it as simple as possible (though I did went a little crazy with all the stuffed animals :)).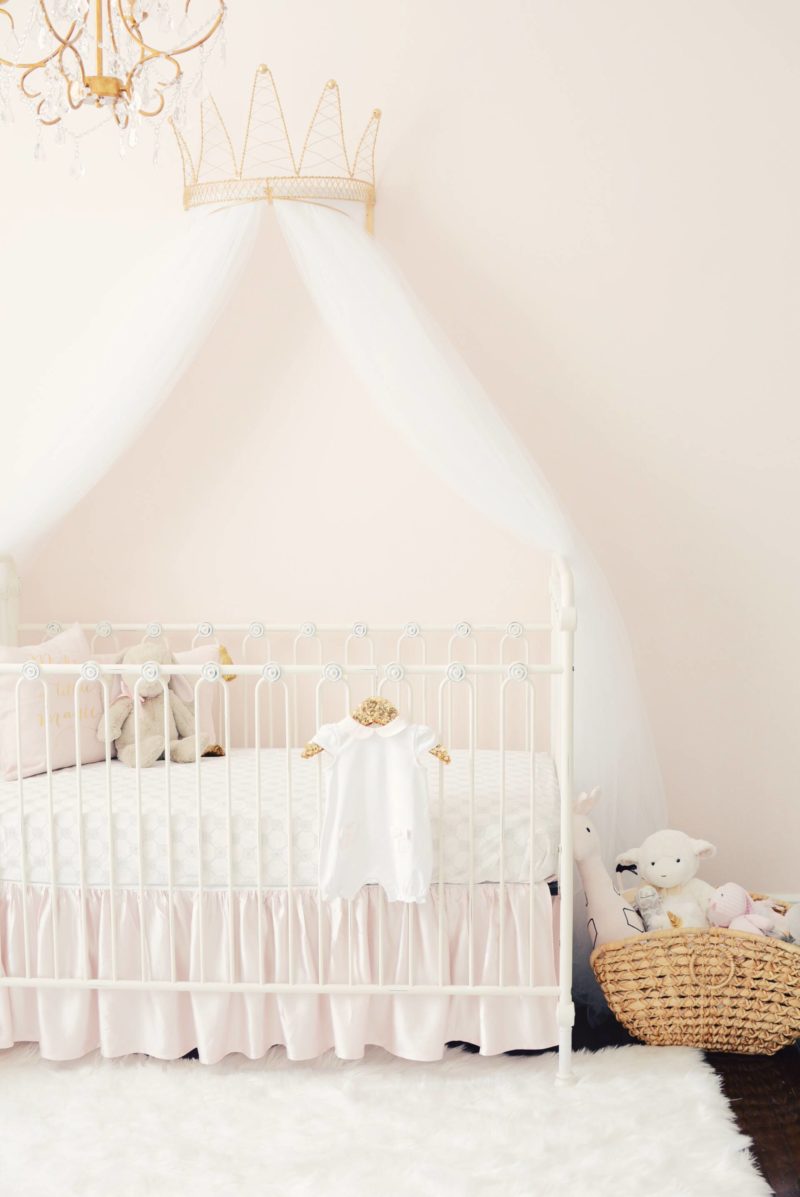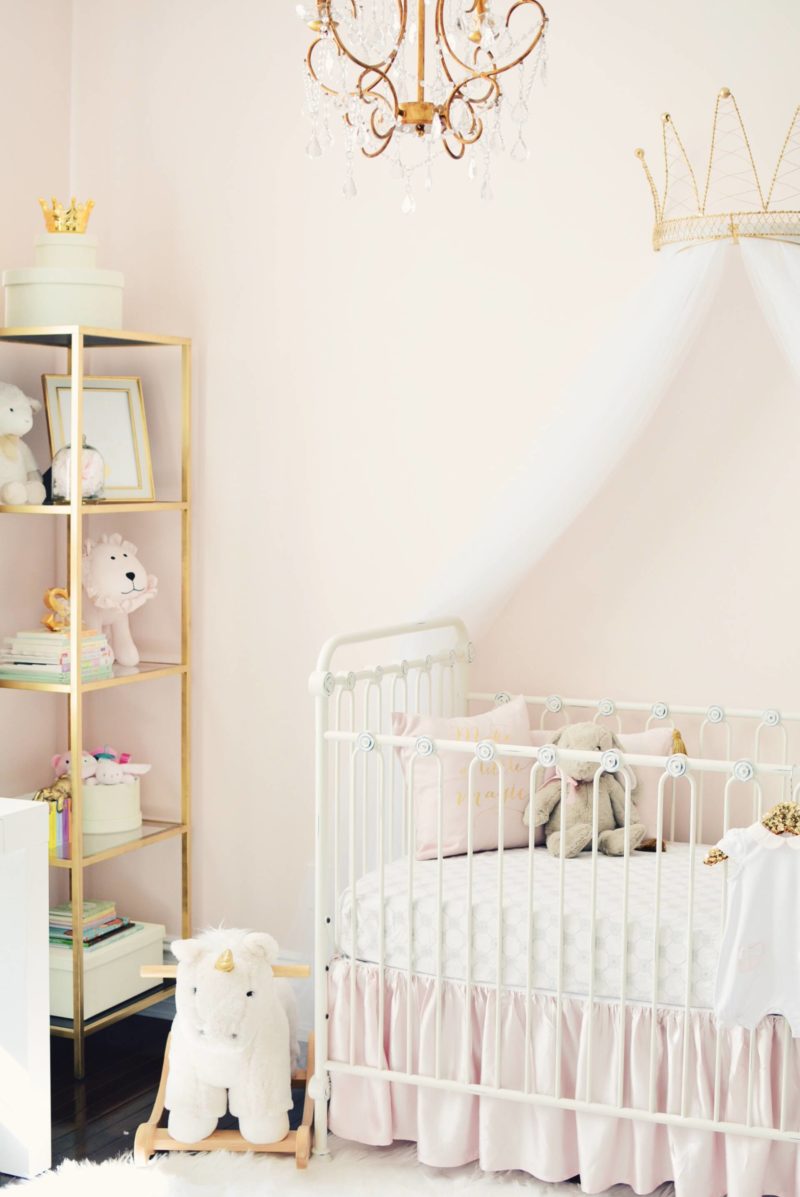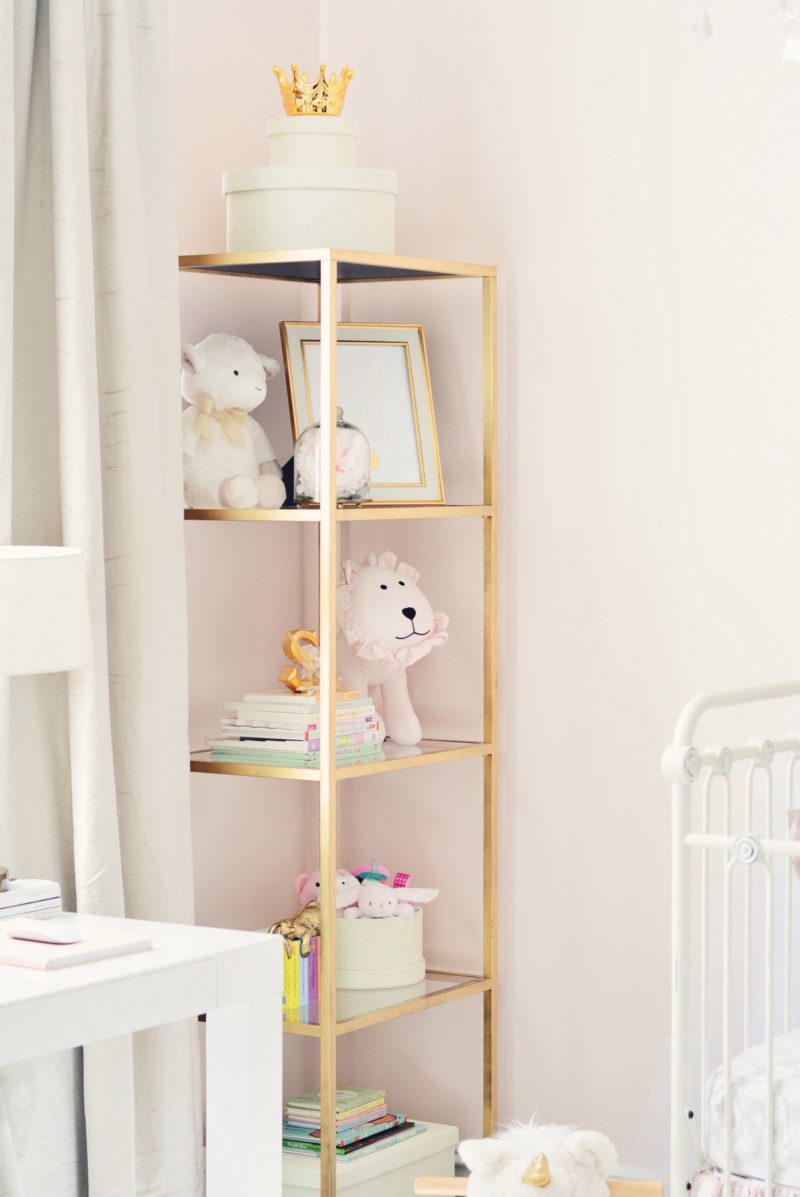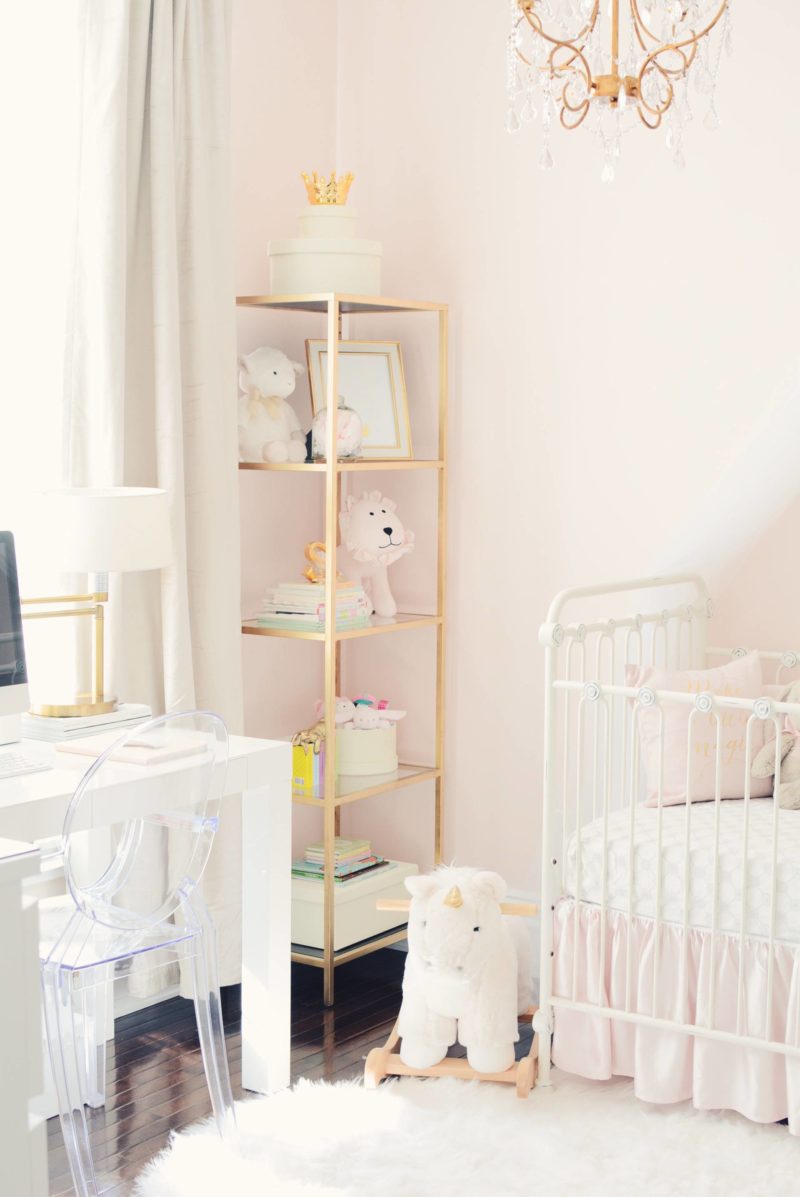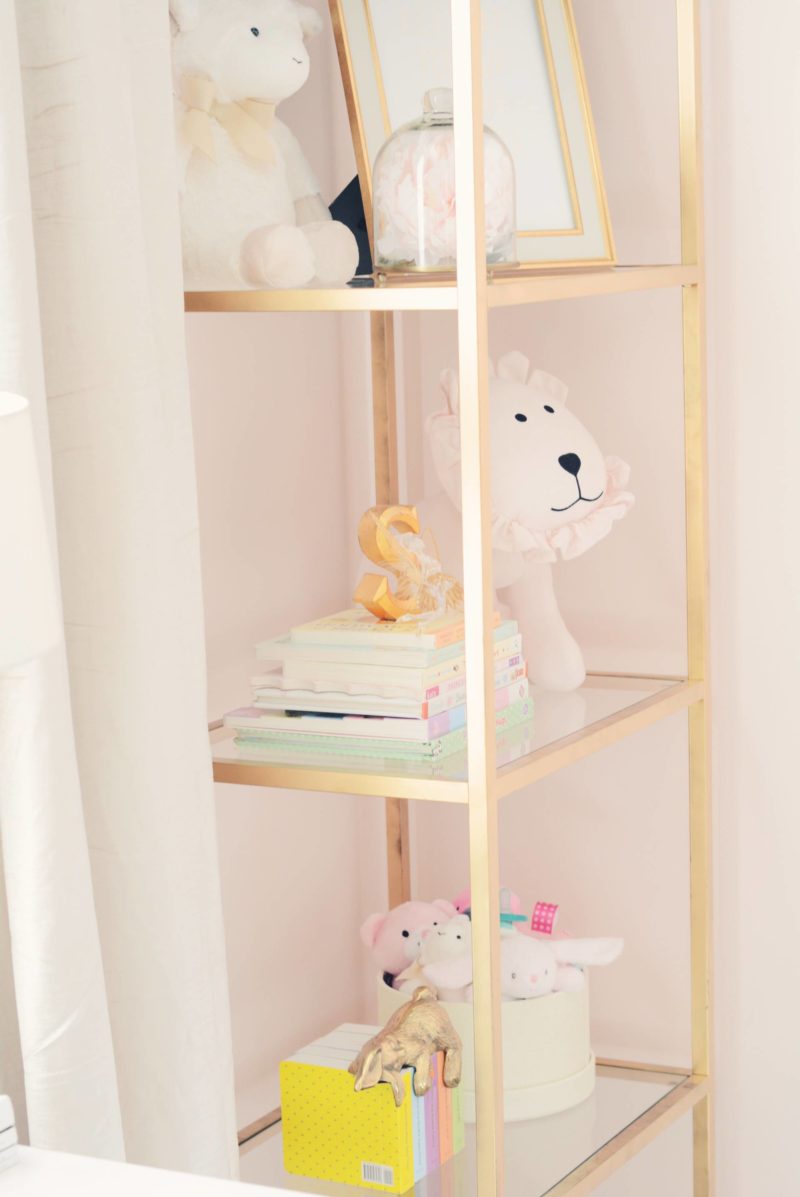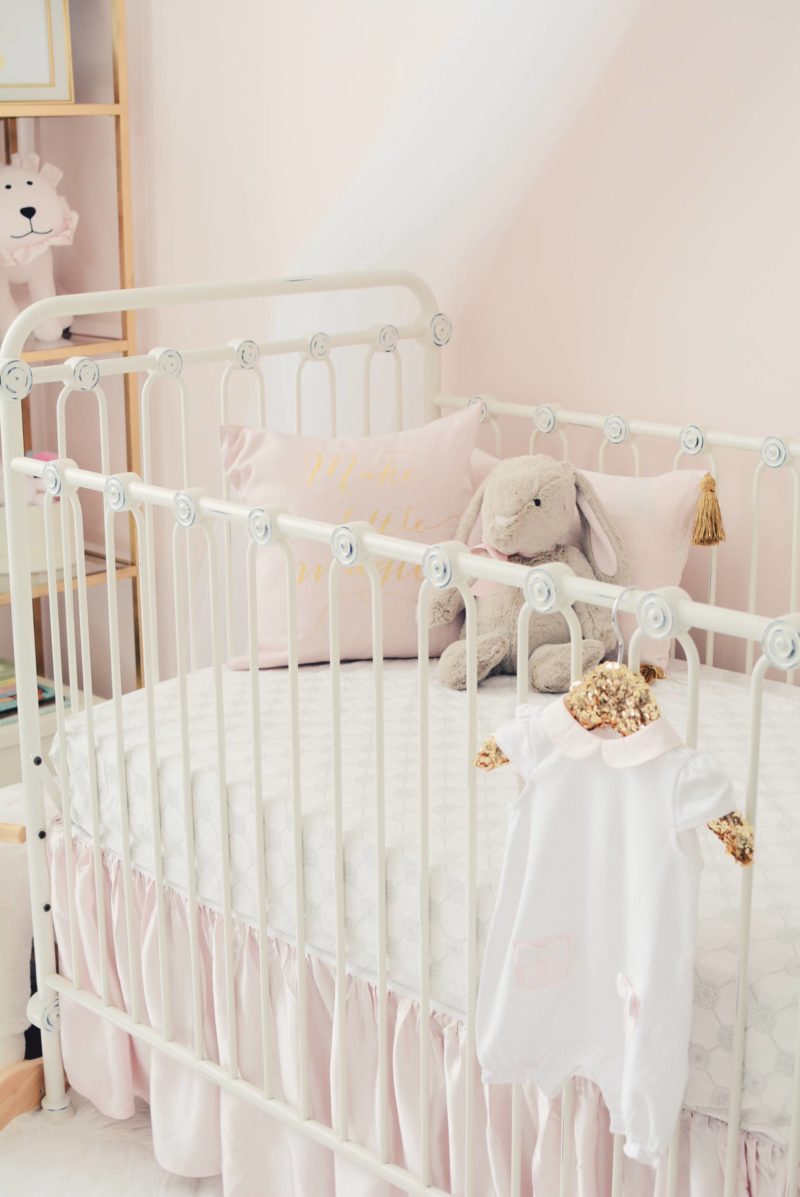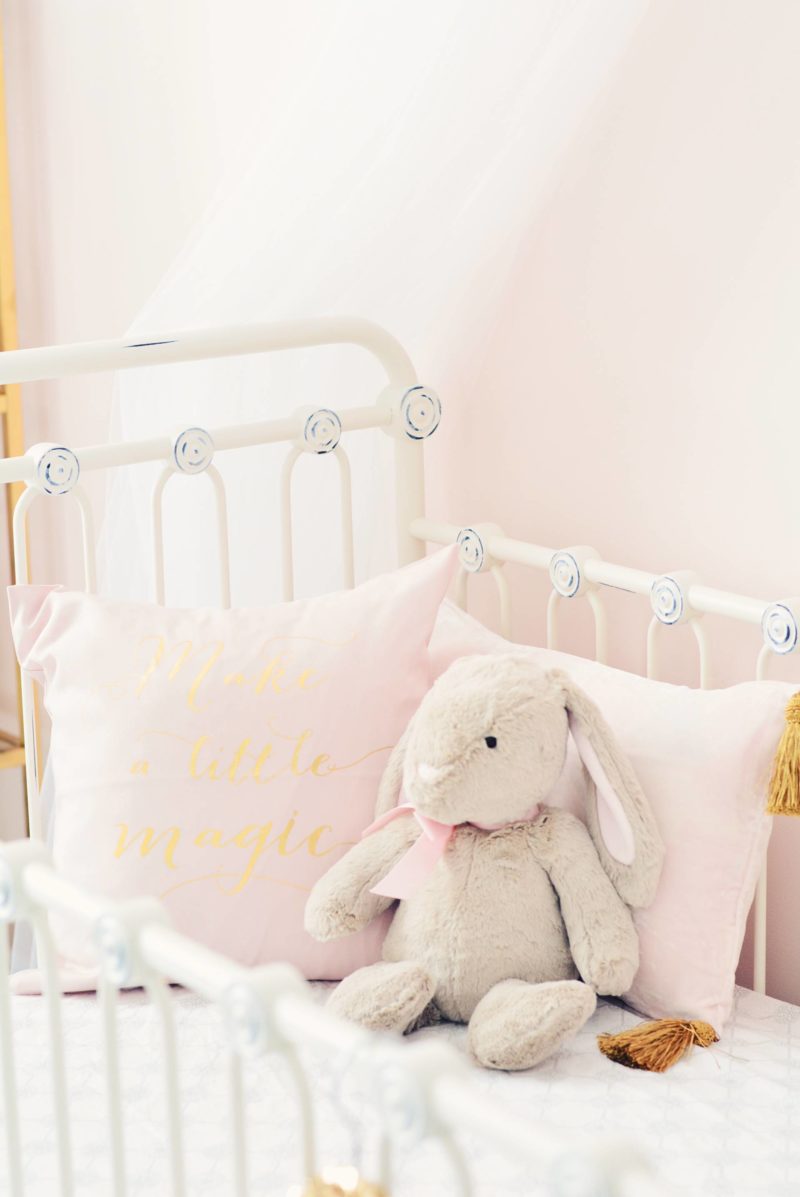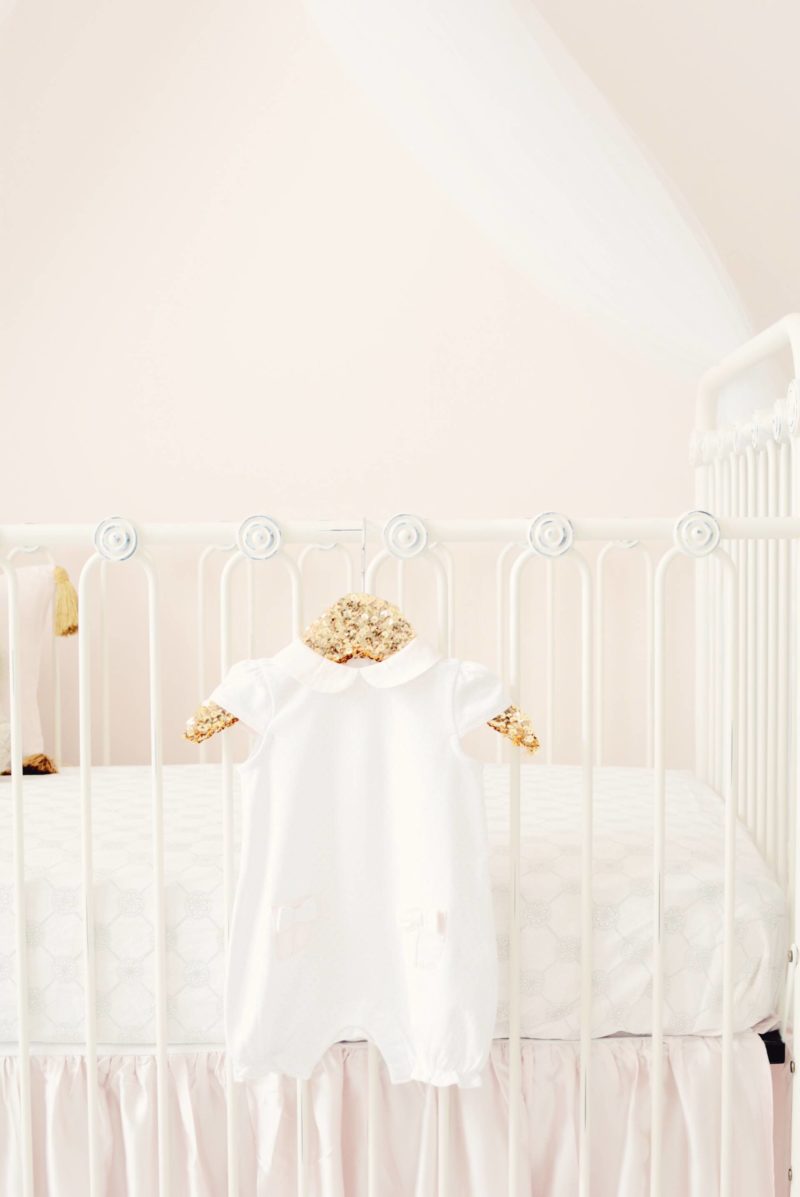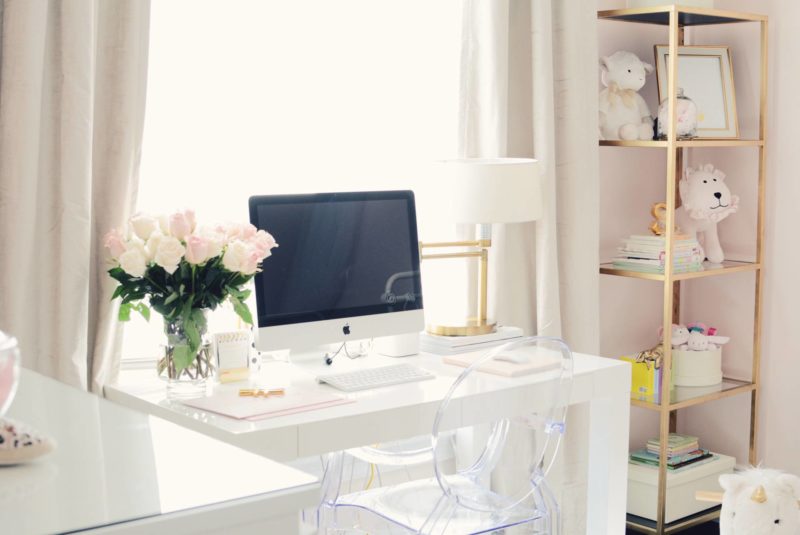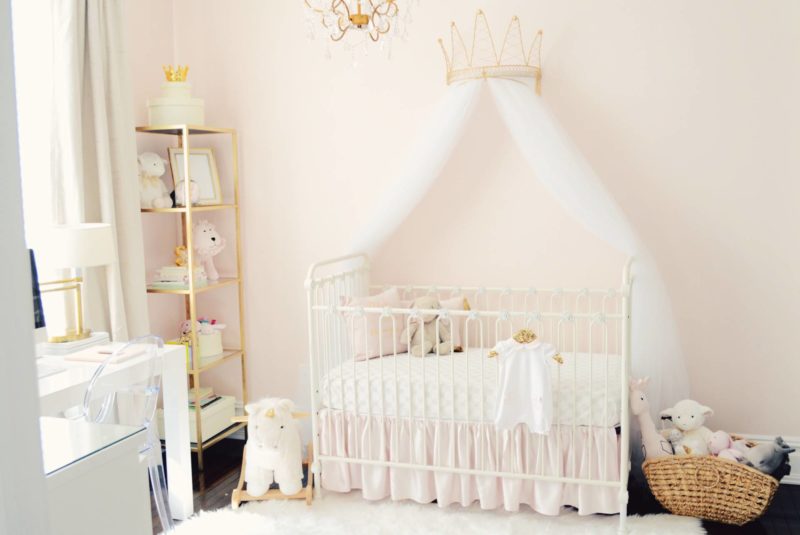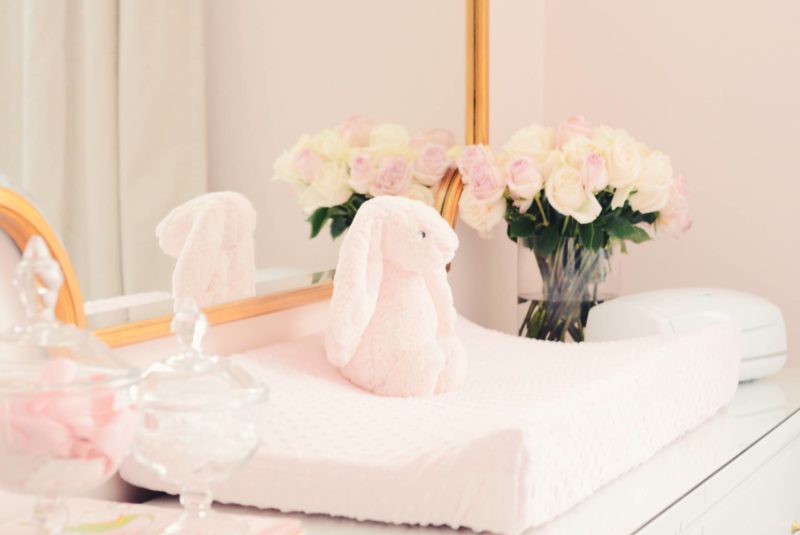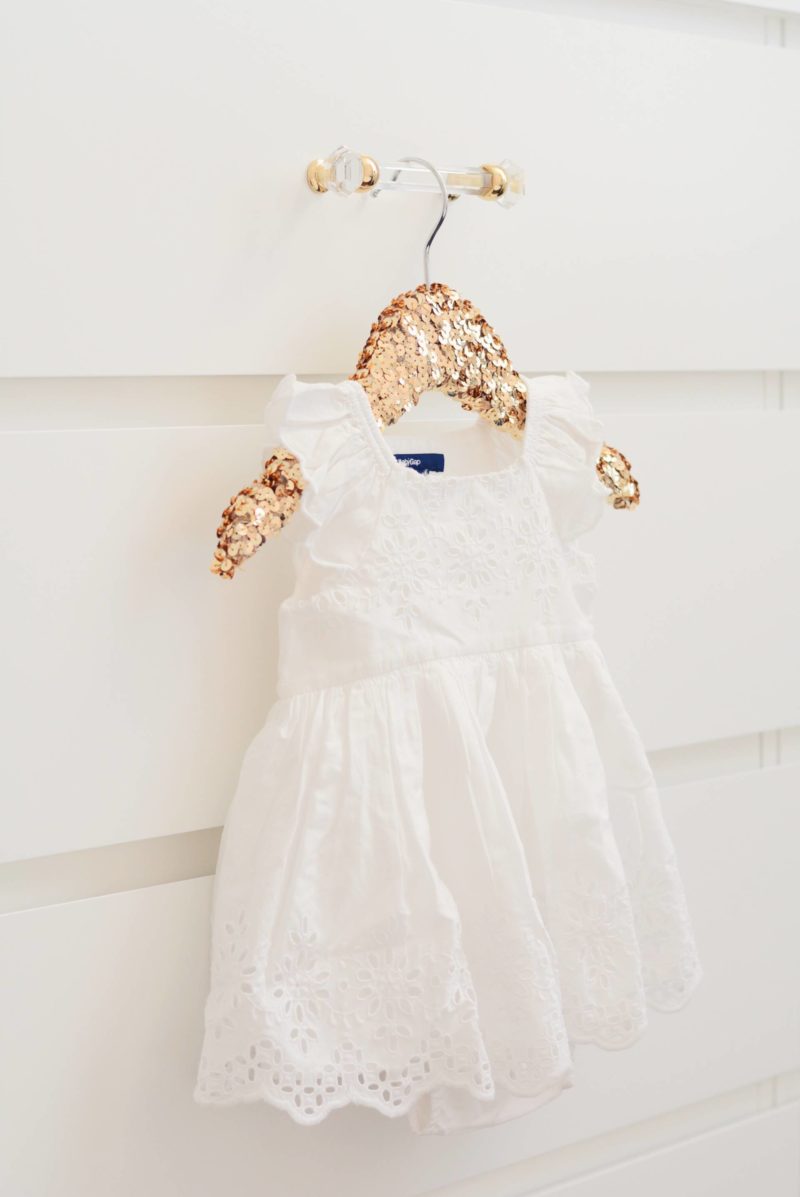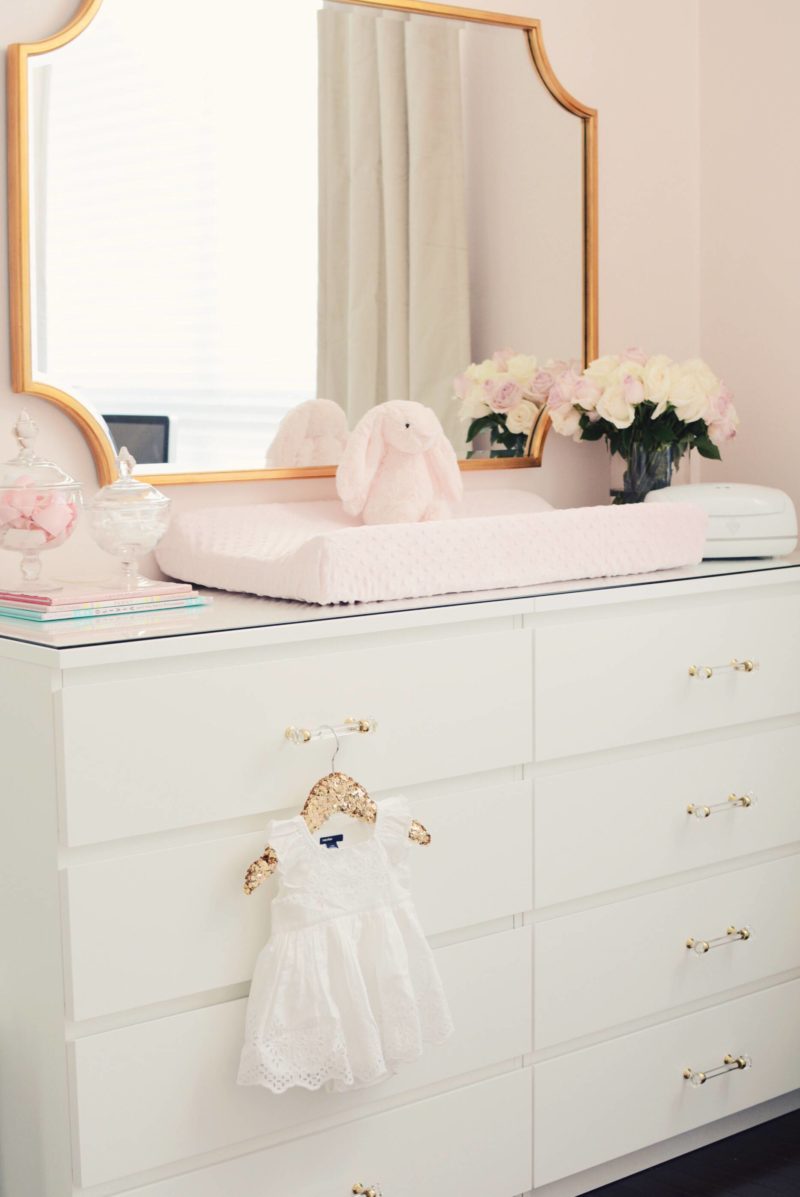 Sources:
Crib- Brattdecor
Dressers/Eterege (Sprayed painted gold)- Ikea
Brass Sleeping Bunny- Ebay
Books- 1/2/3/4/5
Bedding, Pink giraffe, lion and dragon- Restoration Hardware Baby
Paint- Pinafore Pink by Ralph Lauren