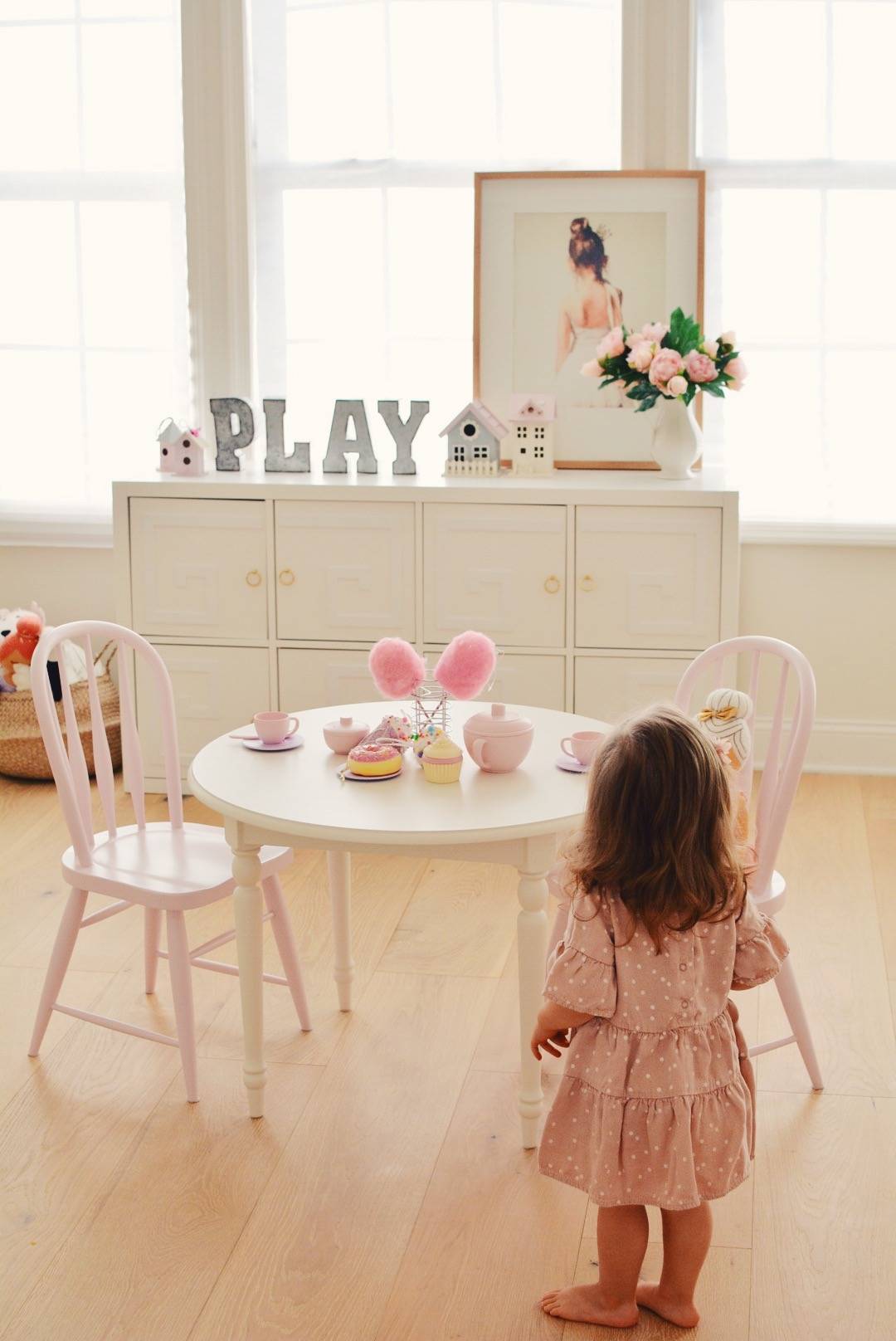 Hello lovelies! Welcome to mi casa!! Today I'm sharing a first glimpse into my new home. We moved just over  a month ago and we love it so far. There is so much space for the girls and even for the adults! Most of the spaces are still unfinished, there are boxes still left to unpack and paper shades on windows. But I don't care, cause look at those floors and the light in this home!?!
One of my goals this year is to be more organized. Now that we are settling into the new home and have so much more space than before, I really wanted make sure that I'm more organized. Keeping things organized just makes out day to day so much easier.
My first thing on my to do list was Sophia's toys. In the old apartment they were quickly becoming a problem. You may remember my Kallax unit, this is my favorite storage unit for toys. I like storage with doors, so when you put stuff away, it is really out sight! I used simple matching baskets from HomeGoods to organize her toys in the cubbies. I also keep a basket with diapers and wipes for easy access during playtime. Now, this space is really our dinning room. Once our dinning room furniture arrives, I will be moving most of her toys to her room. Here are some of the tips and tricks that I use to keep Sophia's toys organized: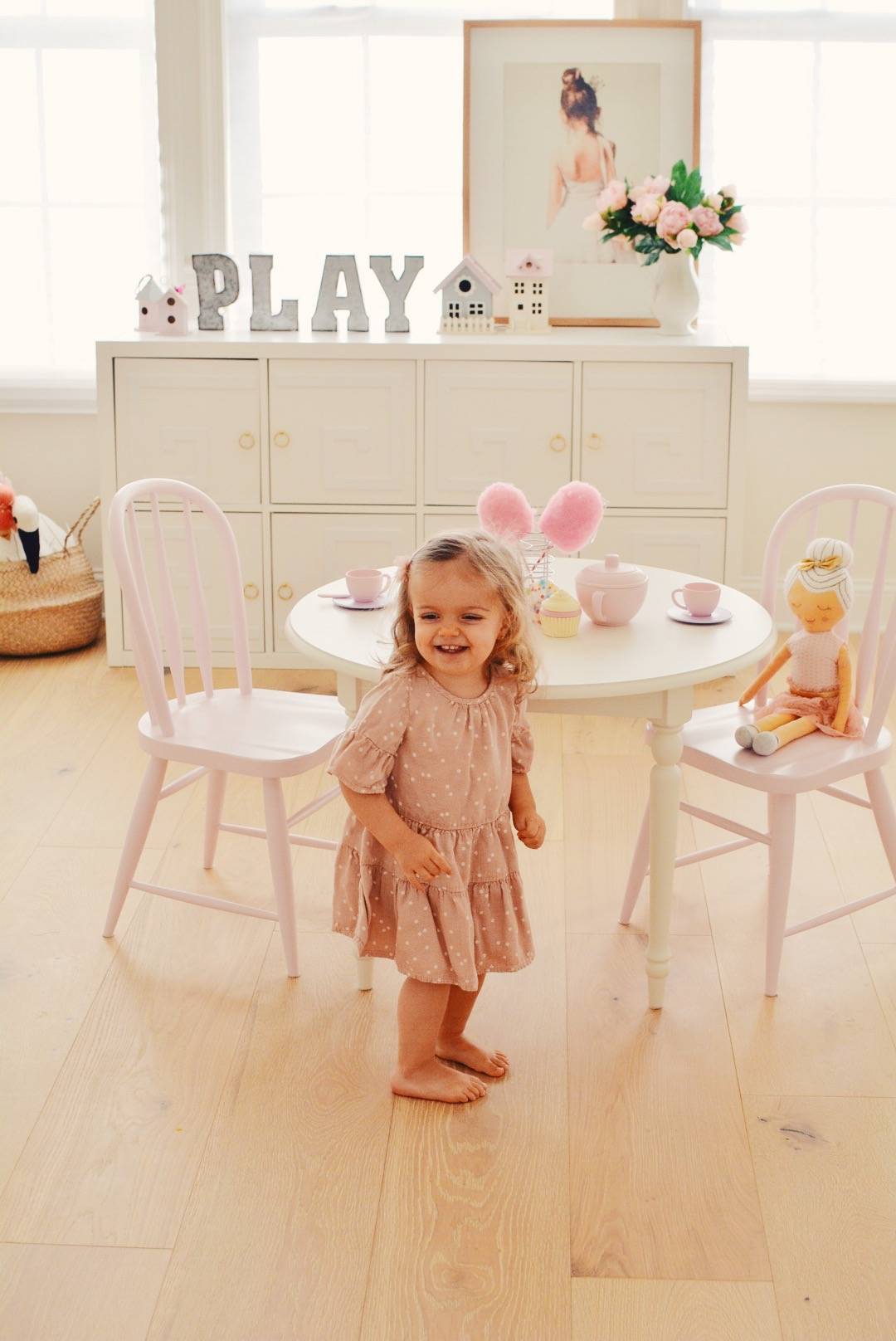 Pink Chairs | Table | Toy Storage Unit: Ikea (similar here) | Ballerina Watercolor | Tea Set | Faux Peonies | Letters: Hobby Lobby|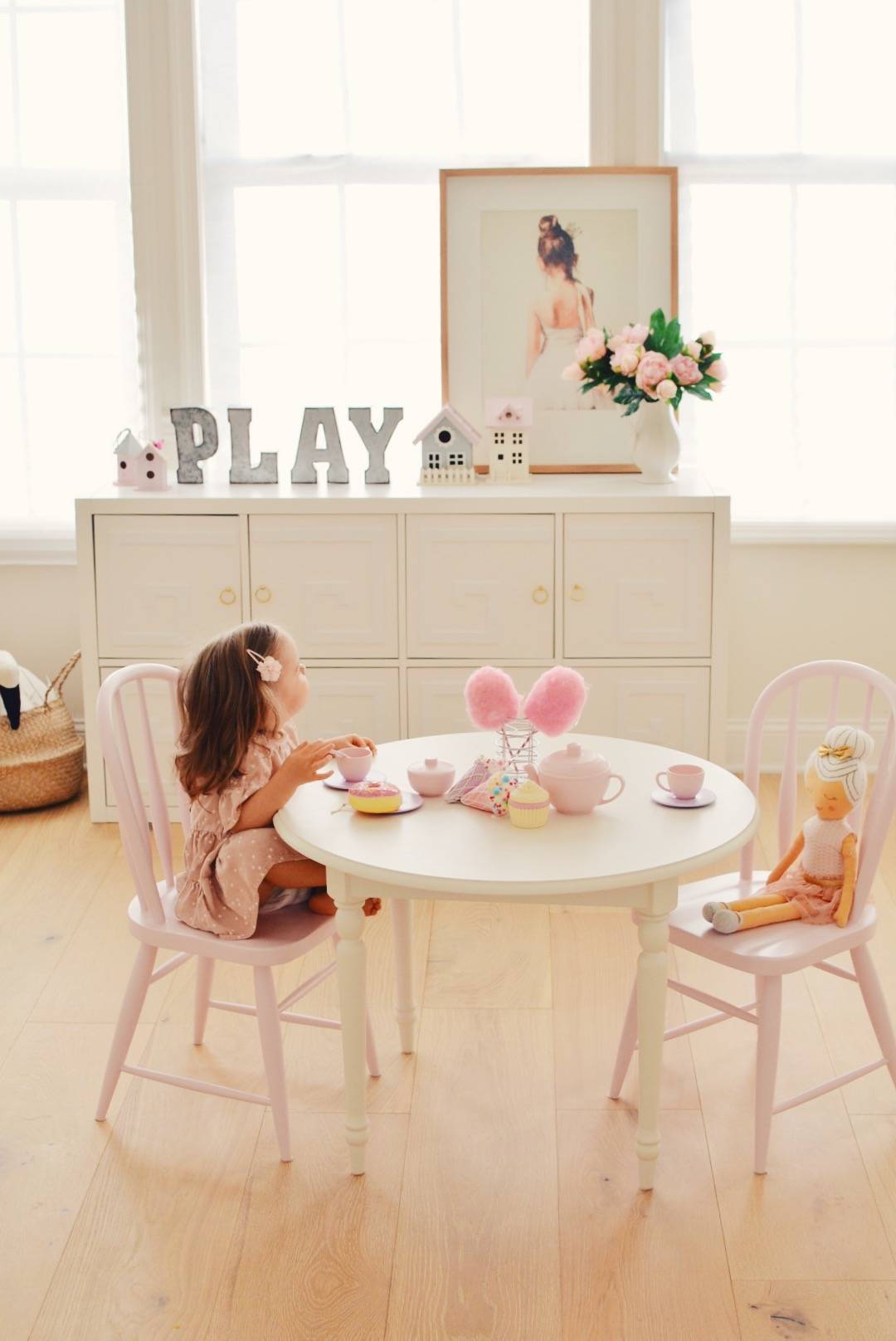 Use covered storage..
..like my Kallax unit, an armoire or a toy chest. Let's be honest, not every day you will have the time to put toys away in an organized manner, so at least they are hidden 😬. Baskets with lids work as well!
Go with matching storage:
I had mismatched baskets here before, but with these new matching baskets from HomeGoods, it looks so much better! Also, opt for see through baskets so kids can see exactly what is inside without dumping all on the floor. I really try to keep the baskets half full. Once they start to get out of control I go through all the toys to select which ones she is playing with the most. I put the rest of it away.
Rotate toys often:
The number one thing to do with toys is to downsize. Kids do not need hundreds of toys at the same time, so go ahead and put some away that your child hasn't touched in a while. I usually store half of Sophias toys in a toy chest in her room. The bonus part is that when she sees the toy again it is like a brand new toy! I leave her favorite books and stuffed animals, and other toys she currently plays with. Every couple of months I go through the toys and donate what she hasn't played with. Remember, less is more in this case!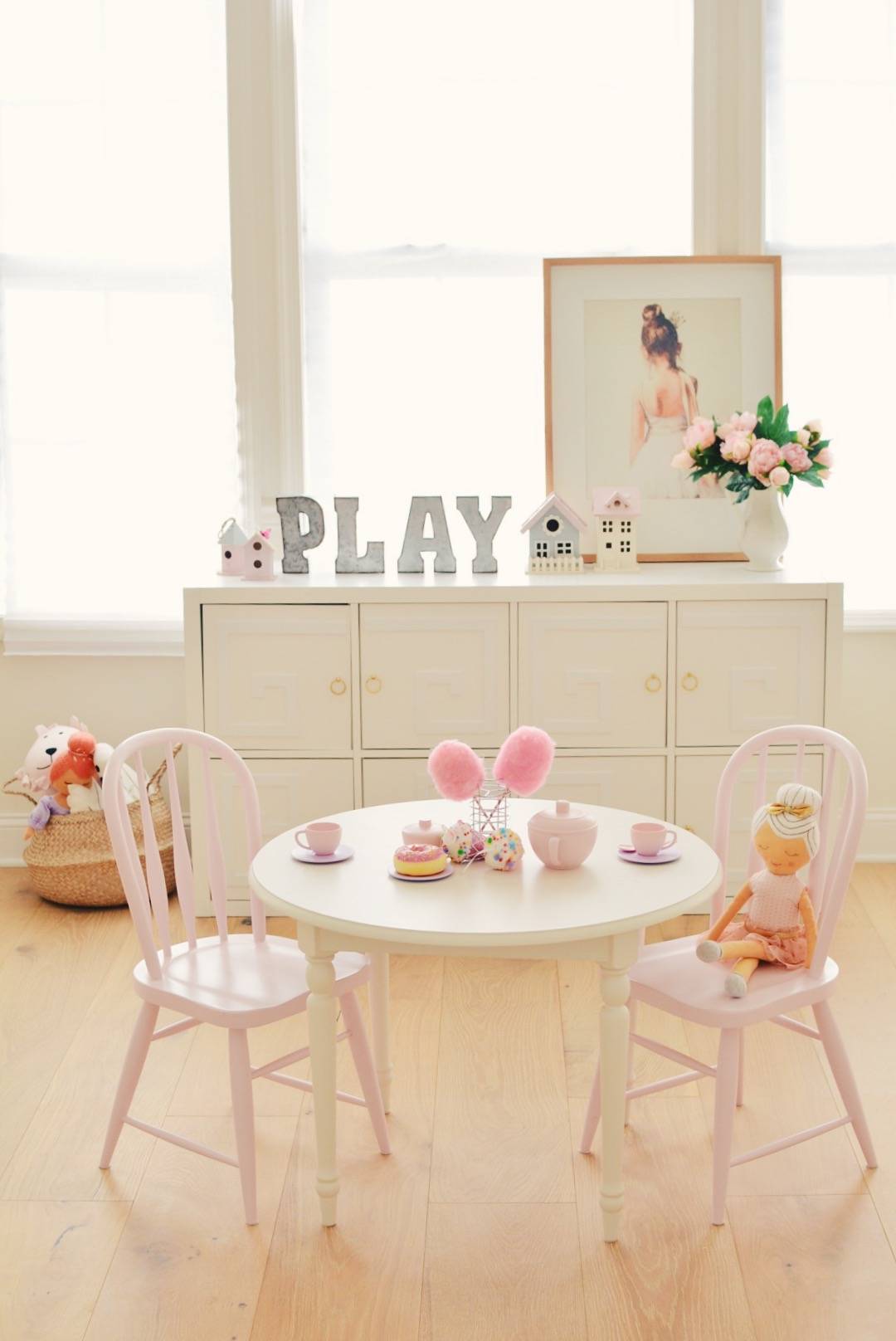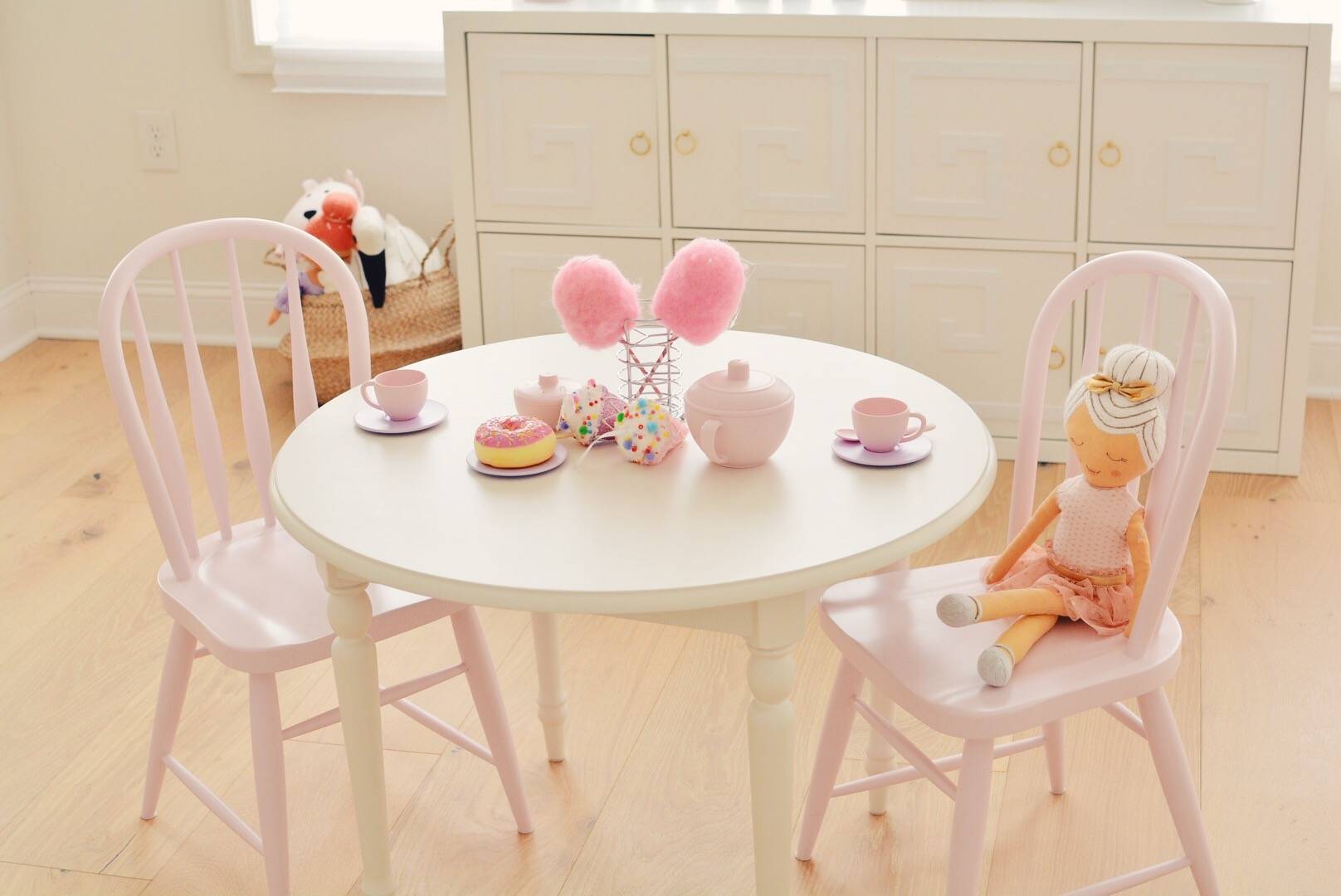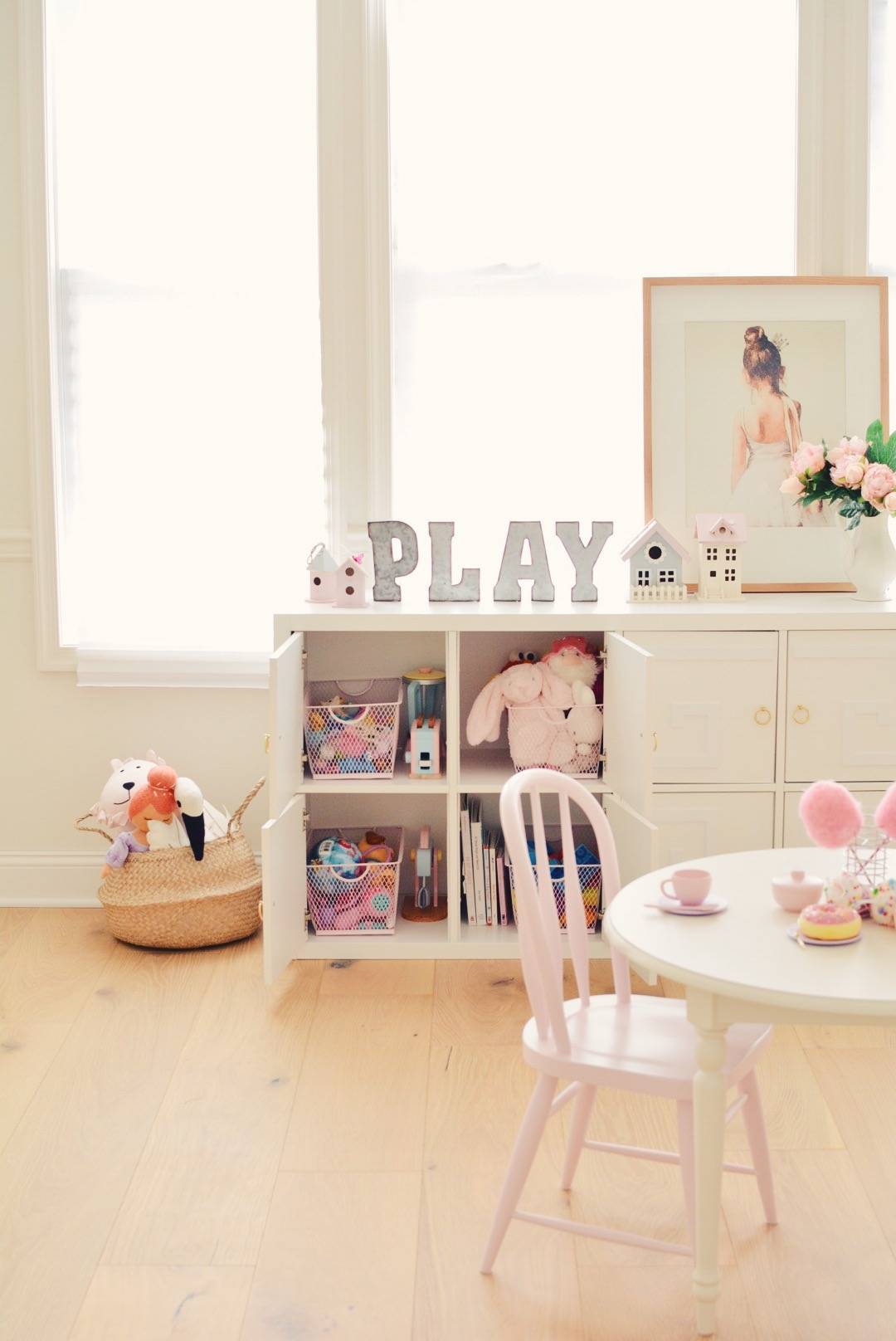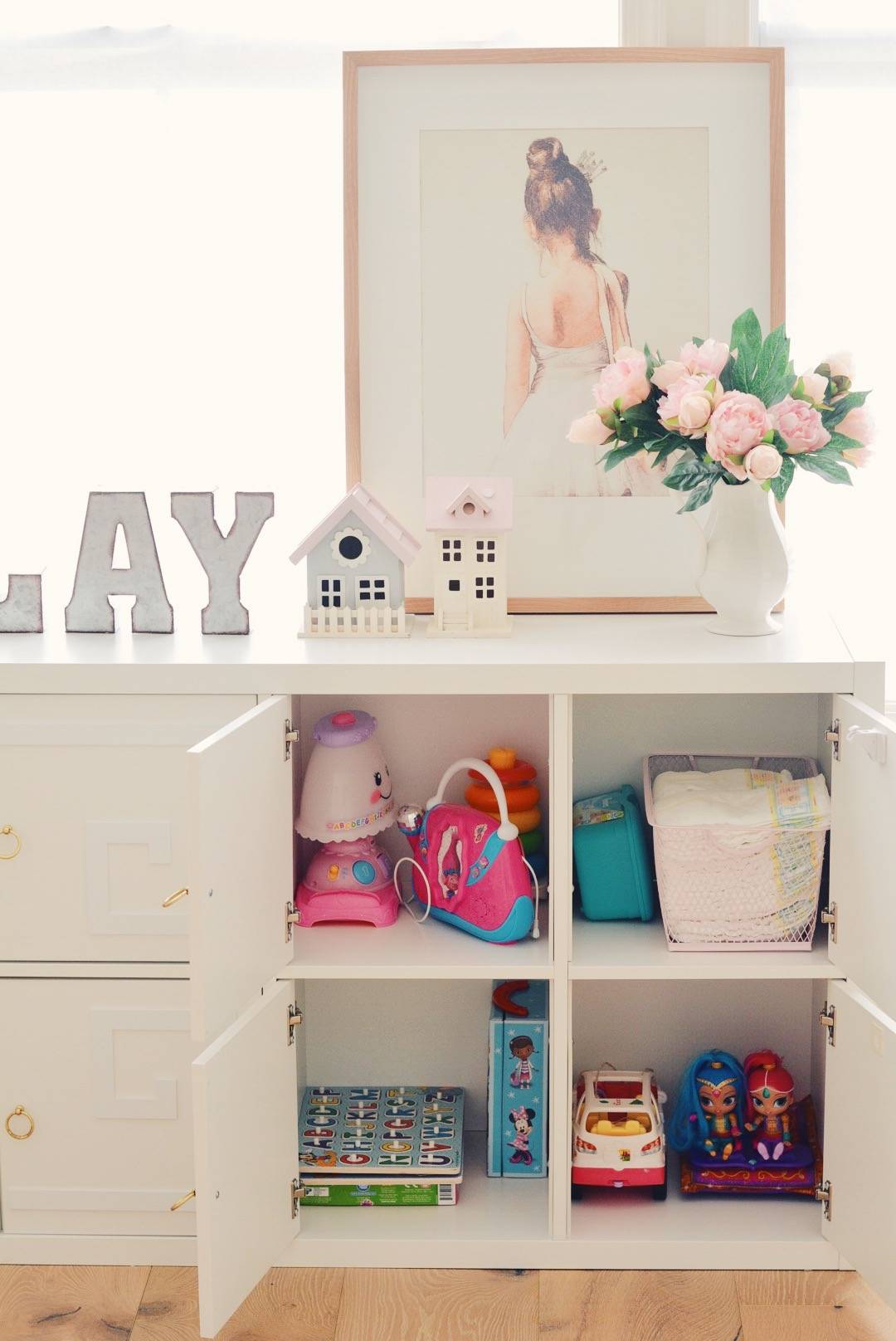 Desk Updates:
Another area I wanted to organize was my desk, though my office is far from done, I still wanted to try to have an inspiring desk. Additionally, one of my resolutions this year is to write more and nothing better than a cute desk to inspire some thoughts!! I found the perfect pin board at HomeGoods for my vision board. I love displaying my favorite quotes and pictures. A cute mug and a little trinket box keep my knick knacks in order. I also found this #adulting sign there, don't you love HomeGoods? I always find the best things there!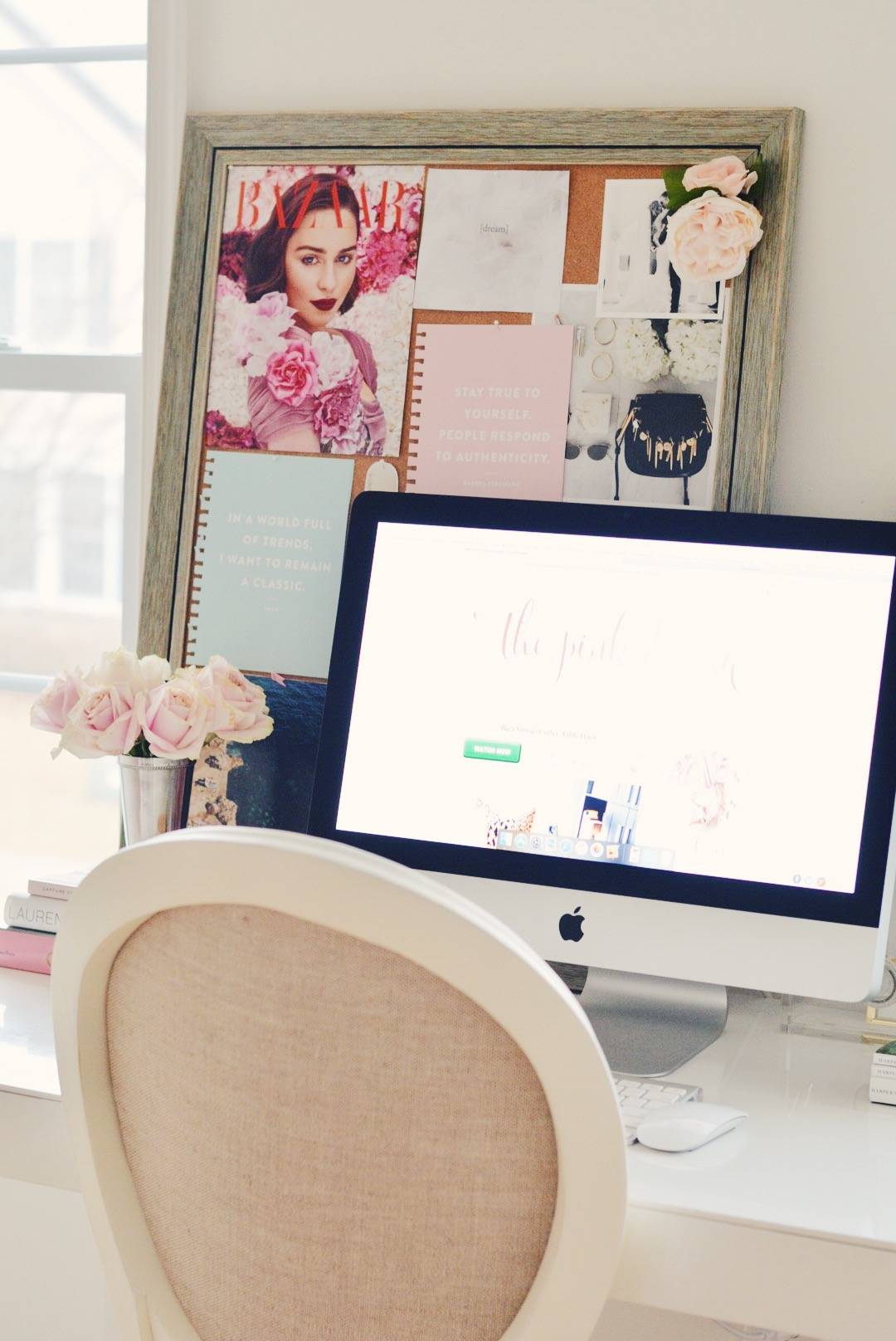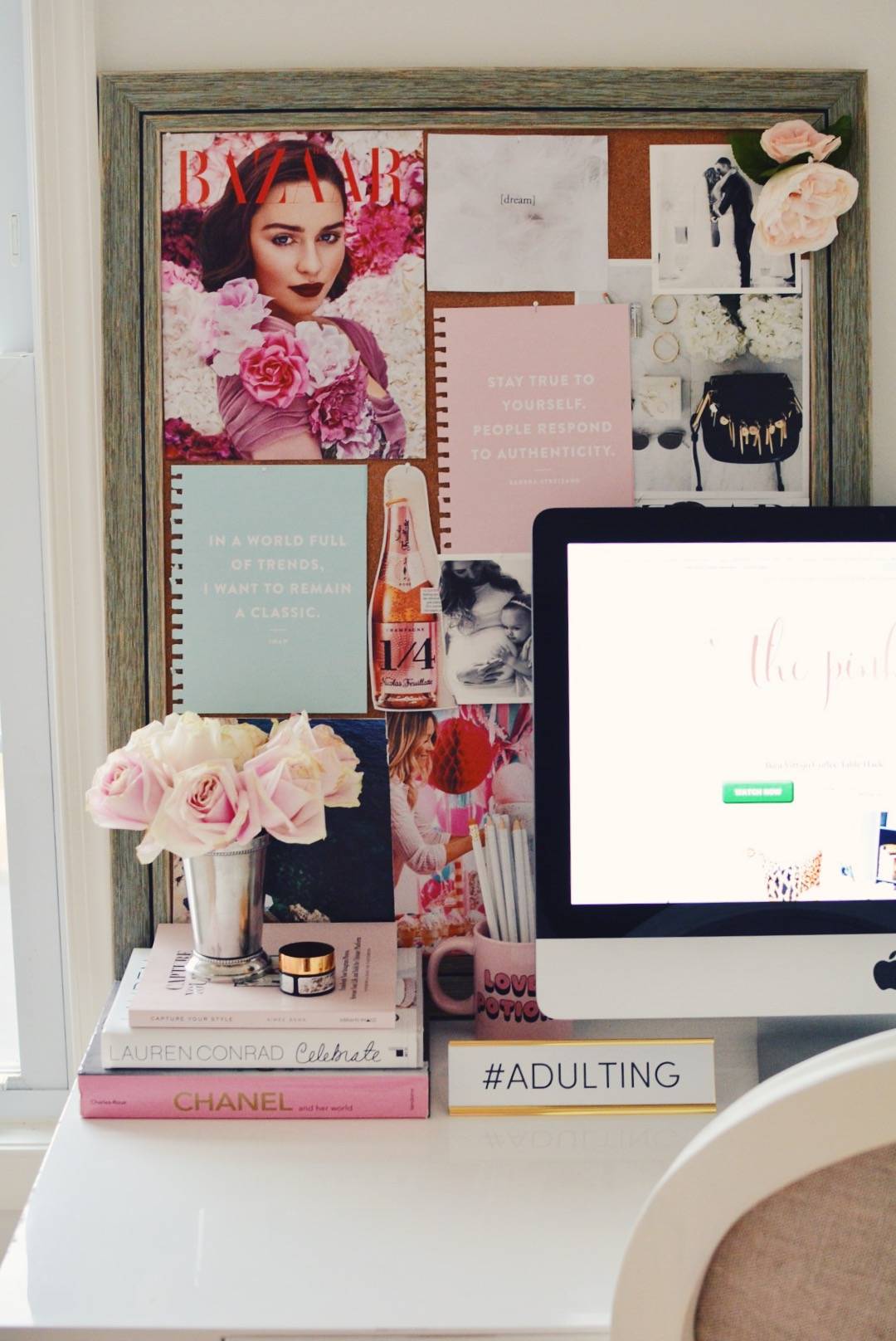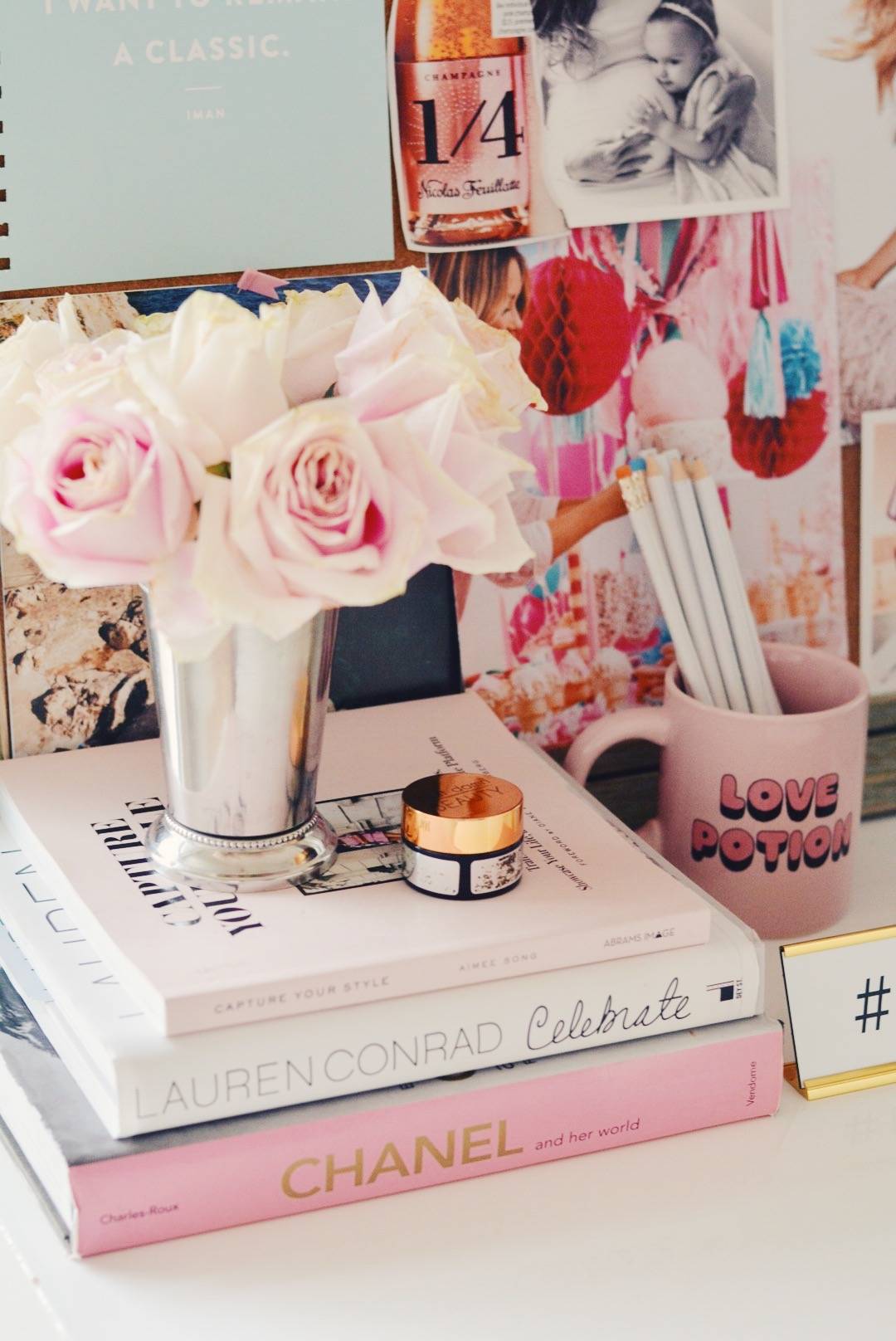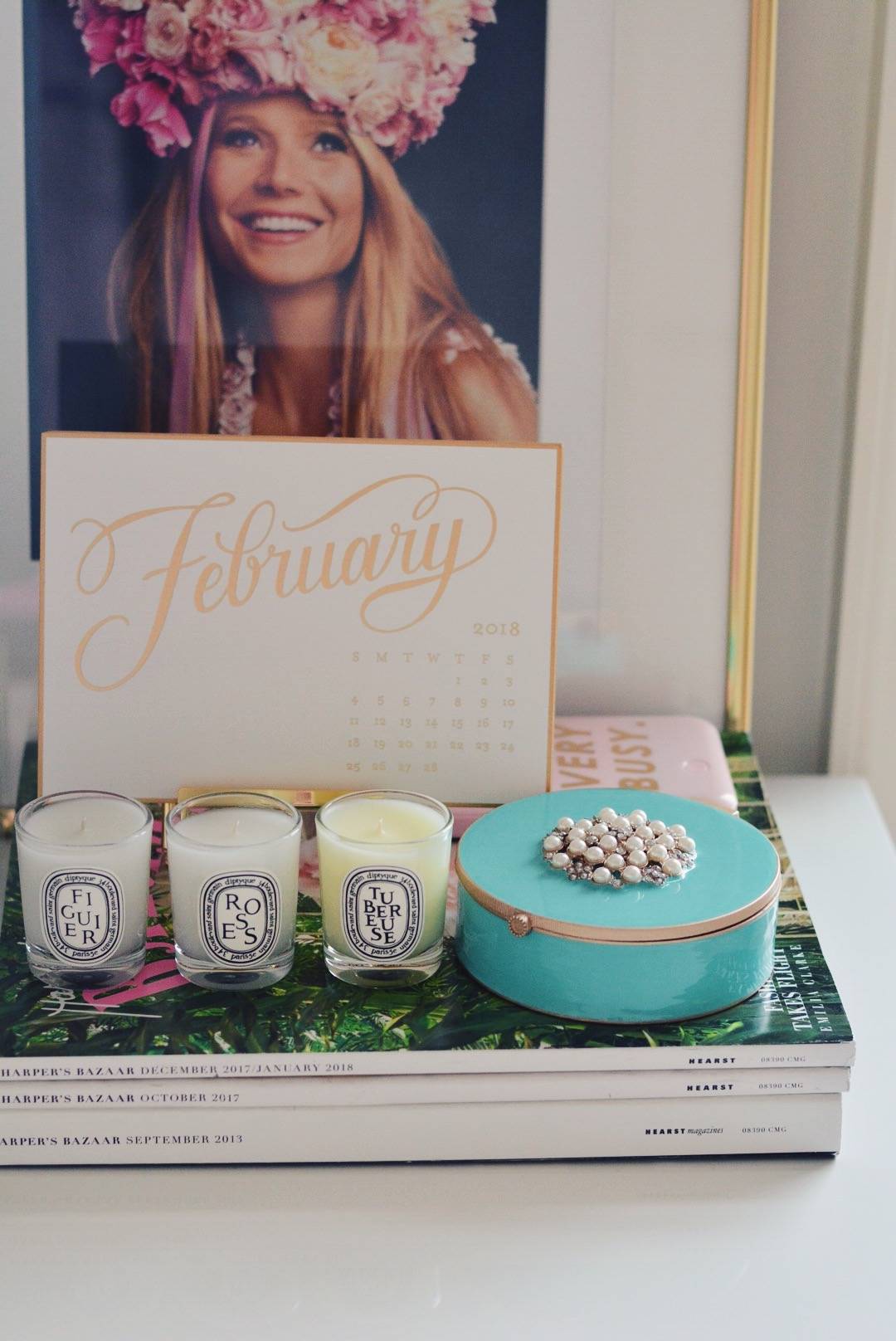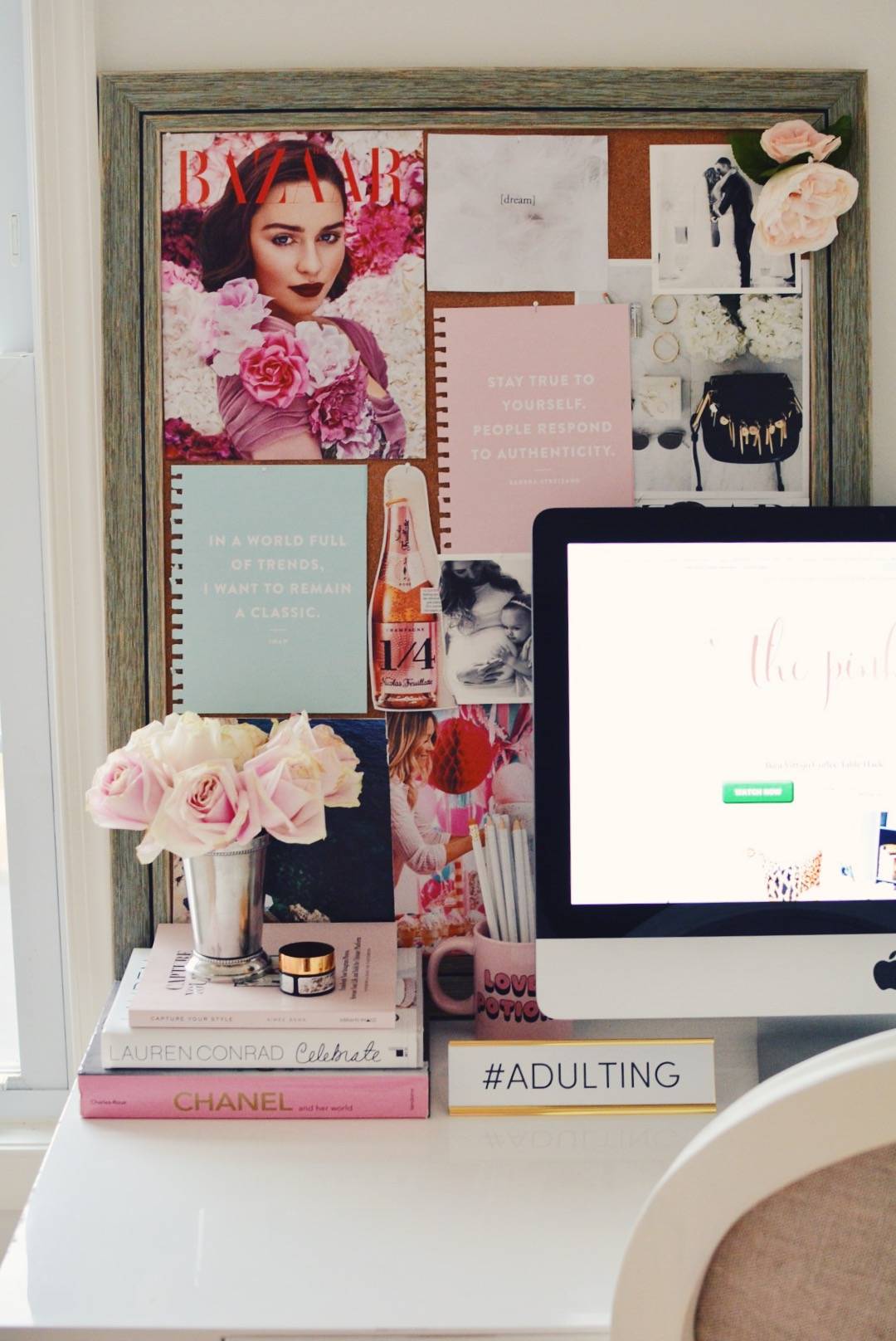 Thank you so much for stoping by and please make sure to visit my lovely friends below for more tips on how to stay organized!
Lizbeth
•Instagram: @Homeandfabulous
Kristy
•Instagram name: @kristywicks
Oscar
•Instagram name: @oscarbravohome
Gloribel
• Instagram name: @knowhowshedoesit
Cara
‪•Instagram name @‬Goldalamode
Tamara
•Instagram: @tlee79
Amy
•Blog:
•IG: @crazychicdesign
With Love, 
Ceres