Hi Dolls!
If you follow me on Instagram, you probably have seen my hack of the Ikea Malm dresser. This is a super easy hack that will transform your Ikea dresser from blah to WOW in a few steps! I always get tons of questions on it and everyone is surprised that it's actually an Ikea dresser.
What you will need:
For this Ikea hack, I used two Malm dressers of four drawers. They are two separate dressers that I placed together, not glued or attached, but I guess if you want to, you could probably attach them. On top, I added the glass top so it look seamless, this makes a huge difference, otherwise it would probably look a little weird lol! Now, you may notice that I have these dressers both in my room and in Sophia's room. What I love about this dressers is that they hold a lot, the drawers are huge! If you have little ones like I do, make sure you secure the dressers to the wall to avoid any accidents.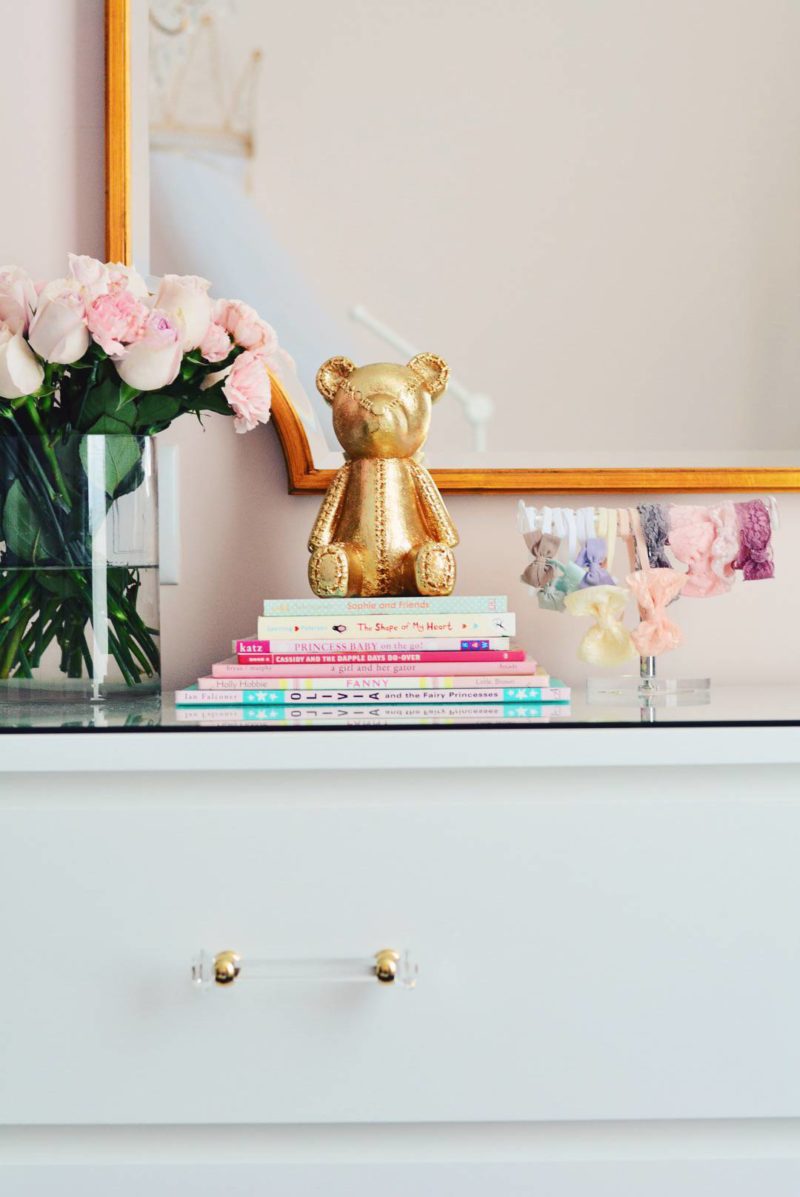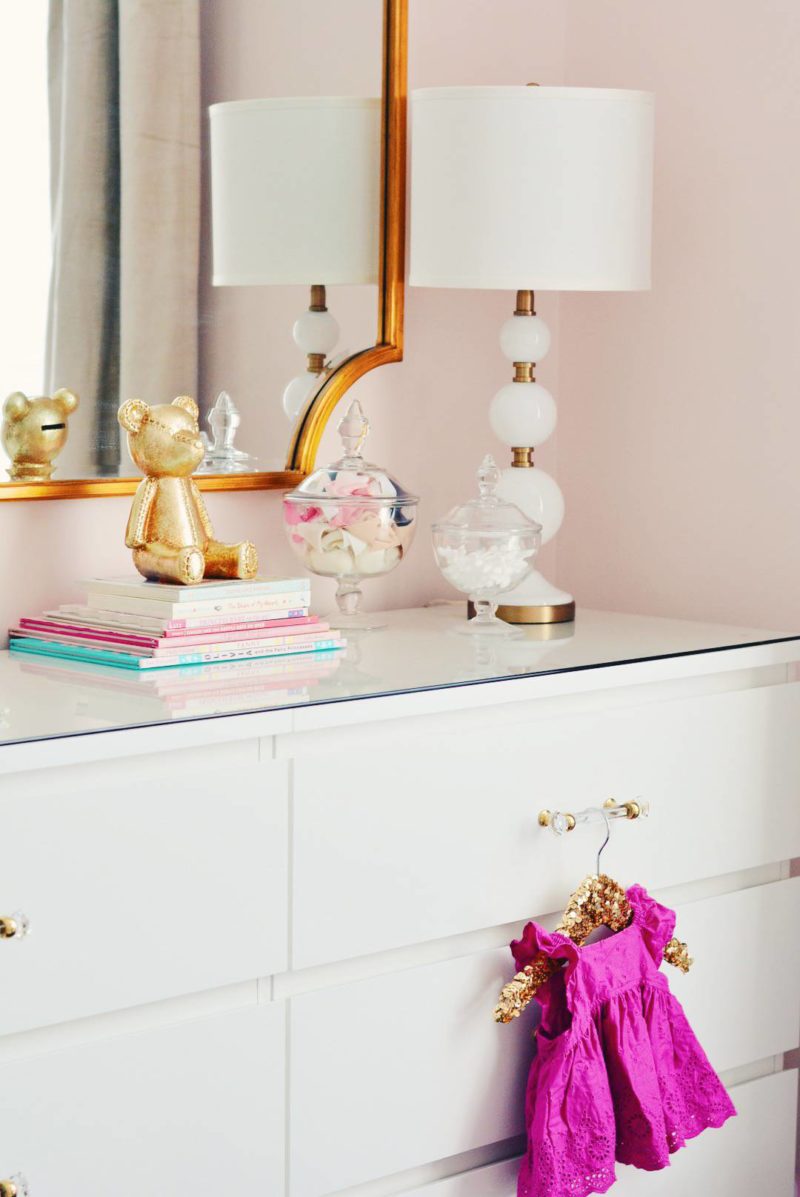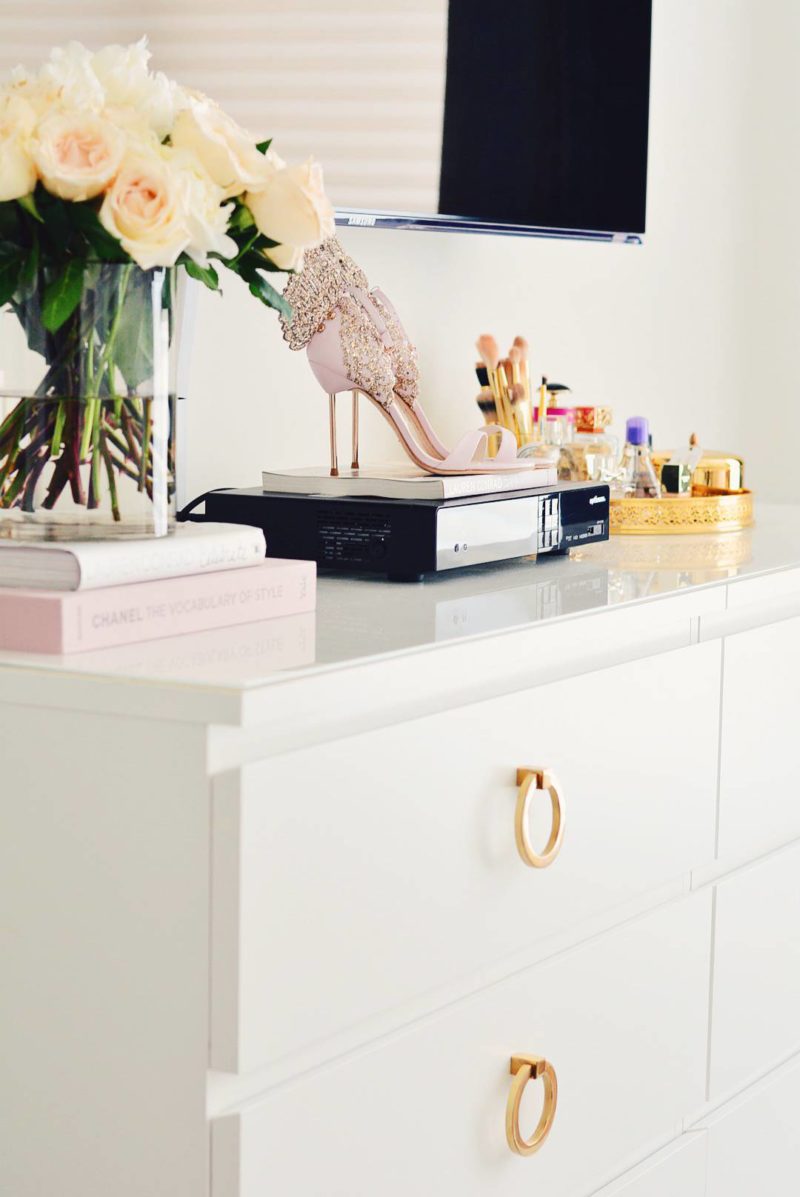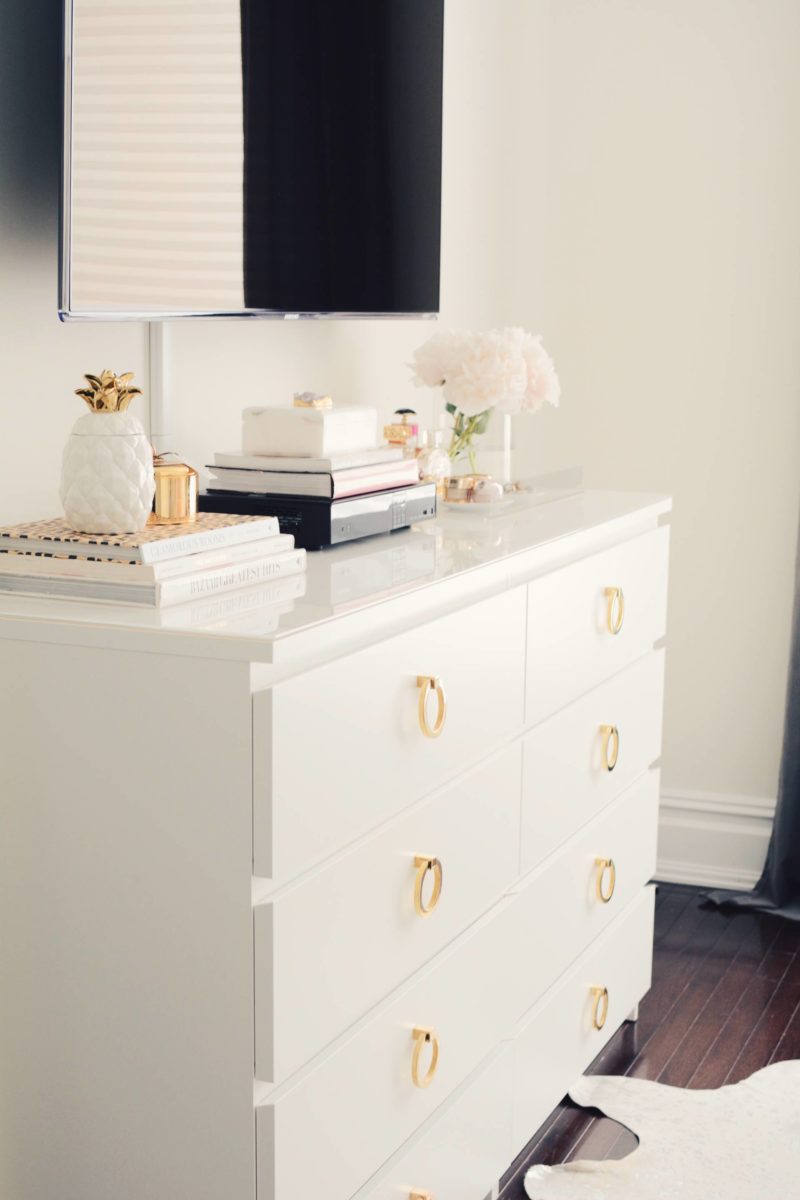 Glam it up:
Now the fun part, the knobs!! I loveee brass or lucite knobs, so for the bedroom dresser I used brass ring pulls, and for Sophia's room I used a lucite and brass pulls for a more vintage look.
Here are some of my favorite knobs:
How to install the drawer knobs:
To attach the knobs, use a cabinet mounting template (like this) and measure top to bottom and side to side to make sure that the holes are aligned. Use a regular drill bit to make your holes and attach the knobs with the hardware provided. Done!
I absolutely love how they look now, it gives the dresser a more glam look. Have you done any Ikea hacks? Dont forget to check out my hack of the Ikea Kallax unit here and subscribe for more prettiness delivered to your inbox!
Shop the post:
With Love,
Ceres