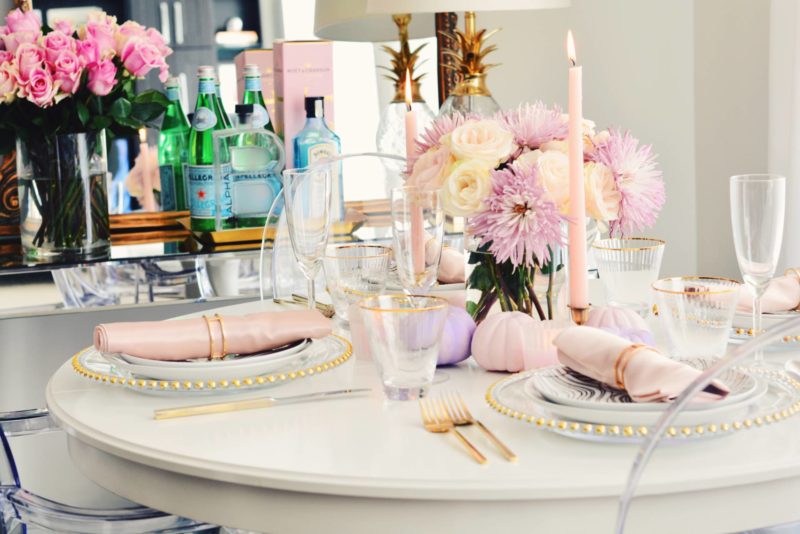 Bring on turkey, champagne and the Christmas tree!! Holiday season is here and I have the perfect tablescape for you. This is my favorite time of the year, I love gathering with friends and family whether its friends-giving or Christmas! Now, I don't usually host big parties because we live in a very small apartment, but I still like to do a glam set up for when I have some of my friends over. Here are some of the things that you can use if you do not have a huge dining room, like to keep things simple but still want to impress your friends!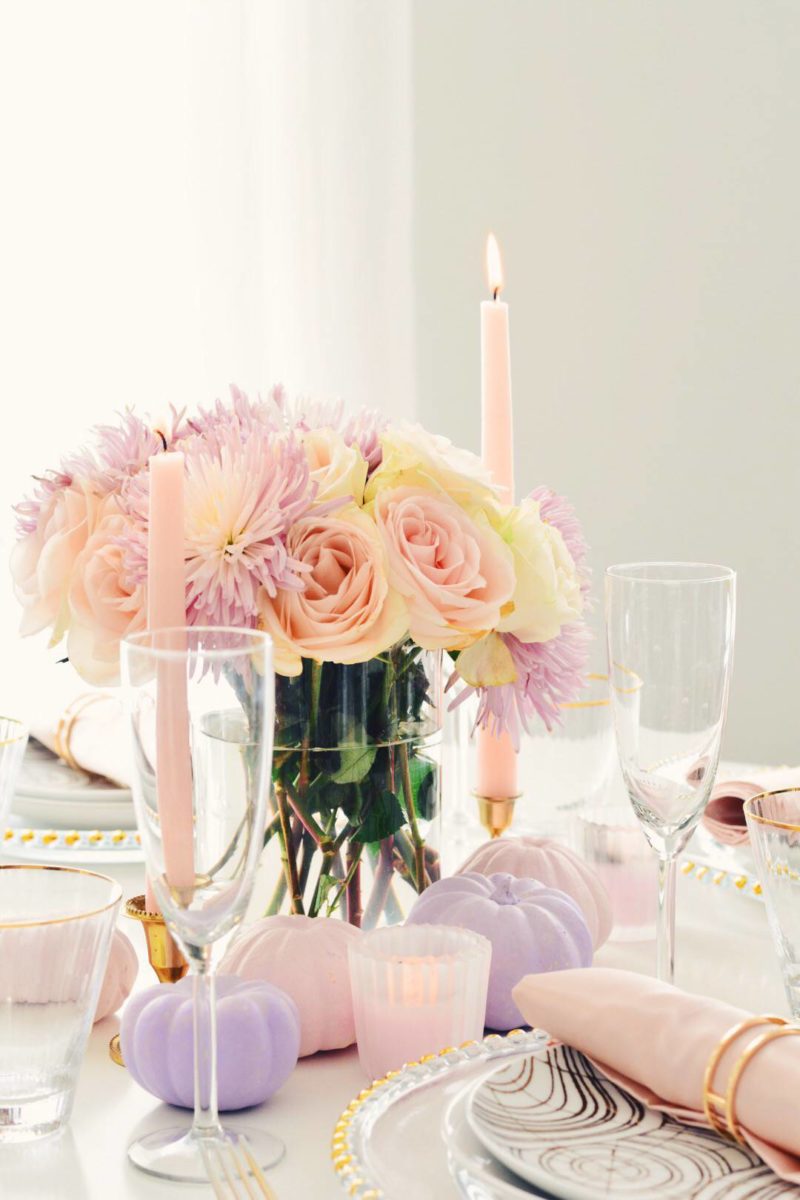 * Add natural elements like flowers, veggies (pumpkins, artichokes) or fruits such as figs and apples are great for fall. Here I used some inexpensive pumpkins from Trader Joe's that I painted pink and purple to match my decor.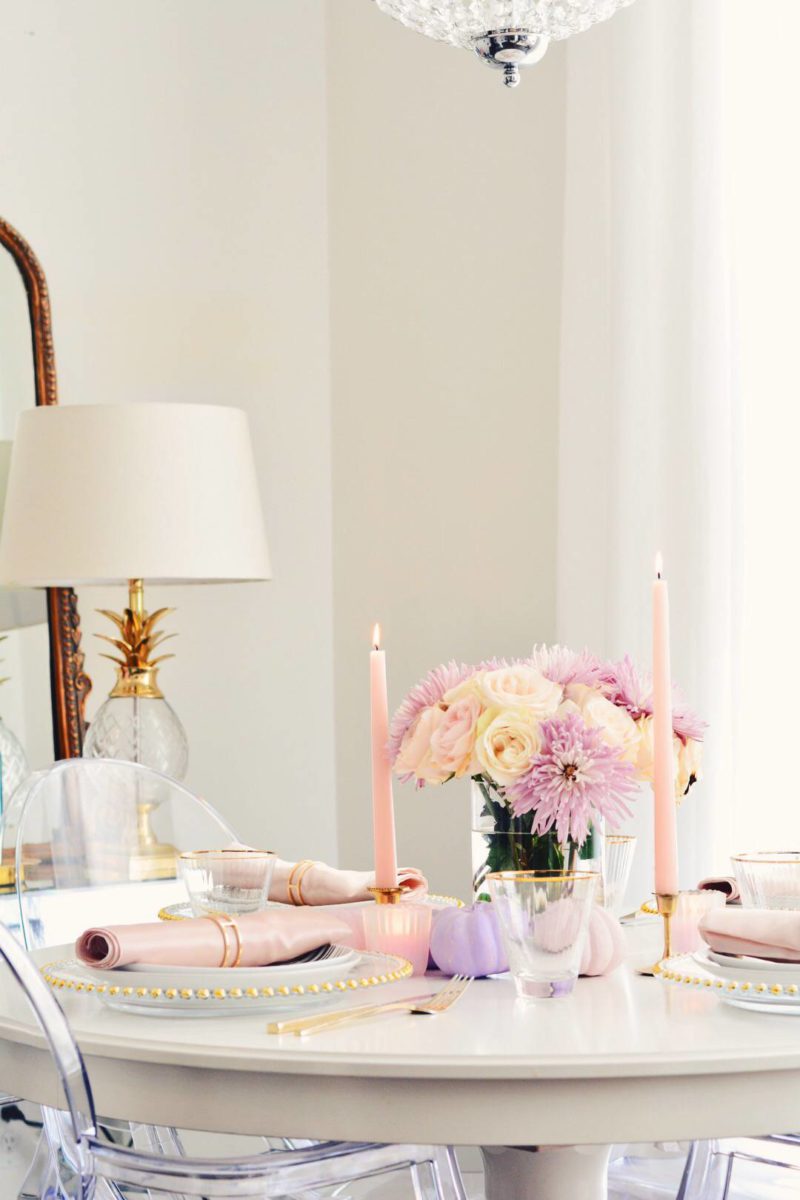 * Adding candle holders will give the table some height and for an added spark, add a few tea light candles. Here, I used vintage brass candle holders and pink candles.
* Invest in some gorgeous chargers, I recently got these ones and I'm so in love!! They definitely add that extra glam touch to your tablescape.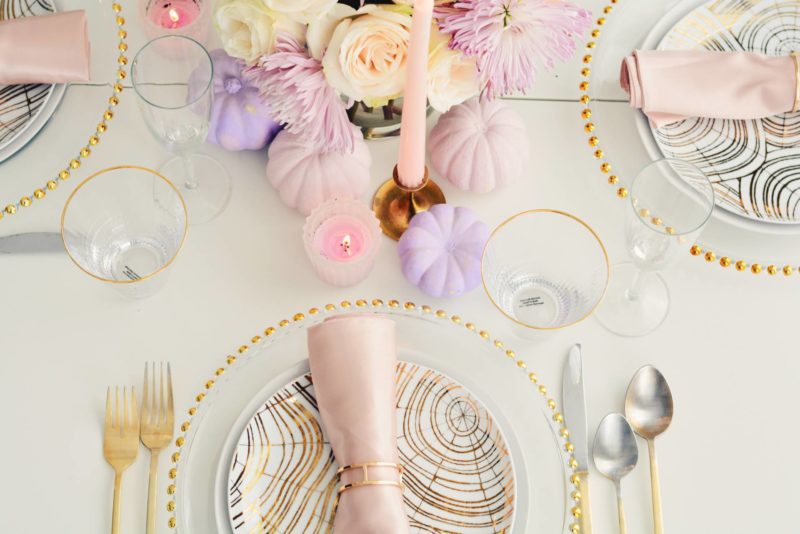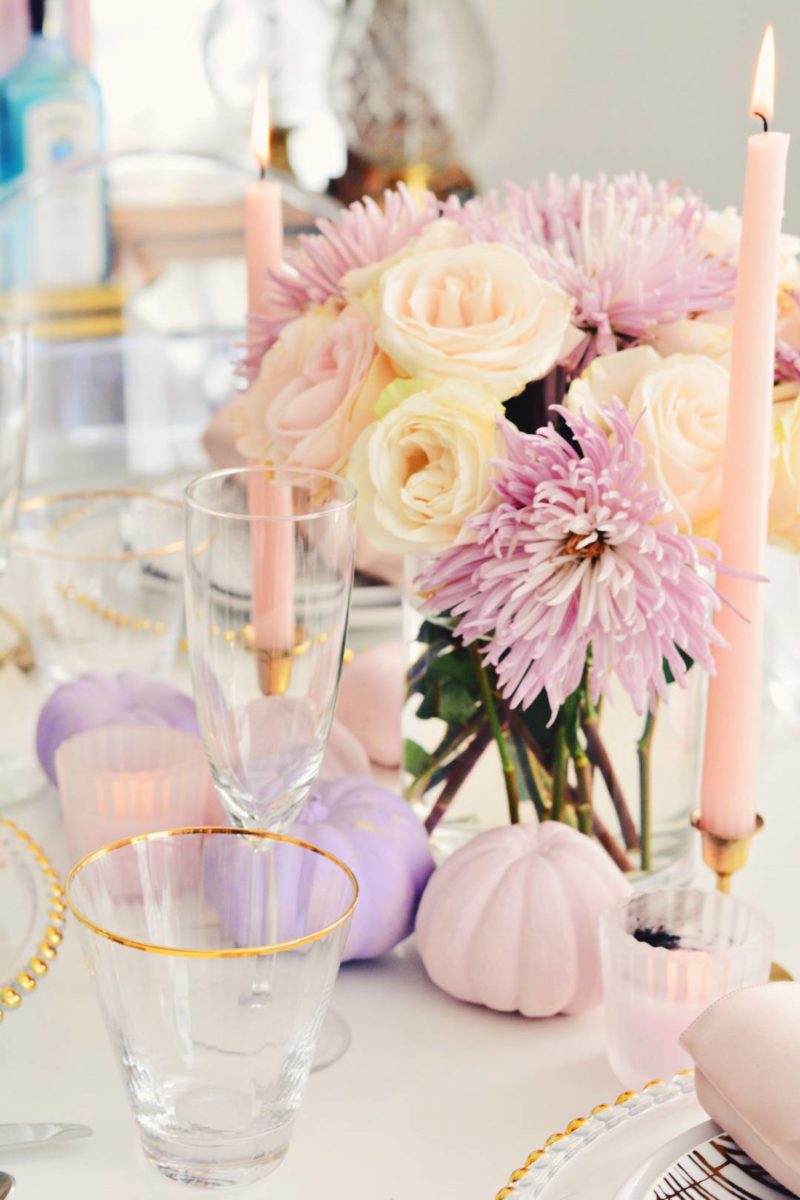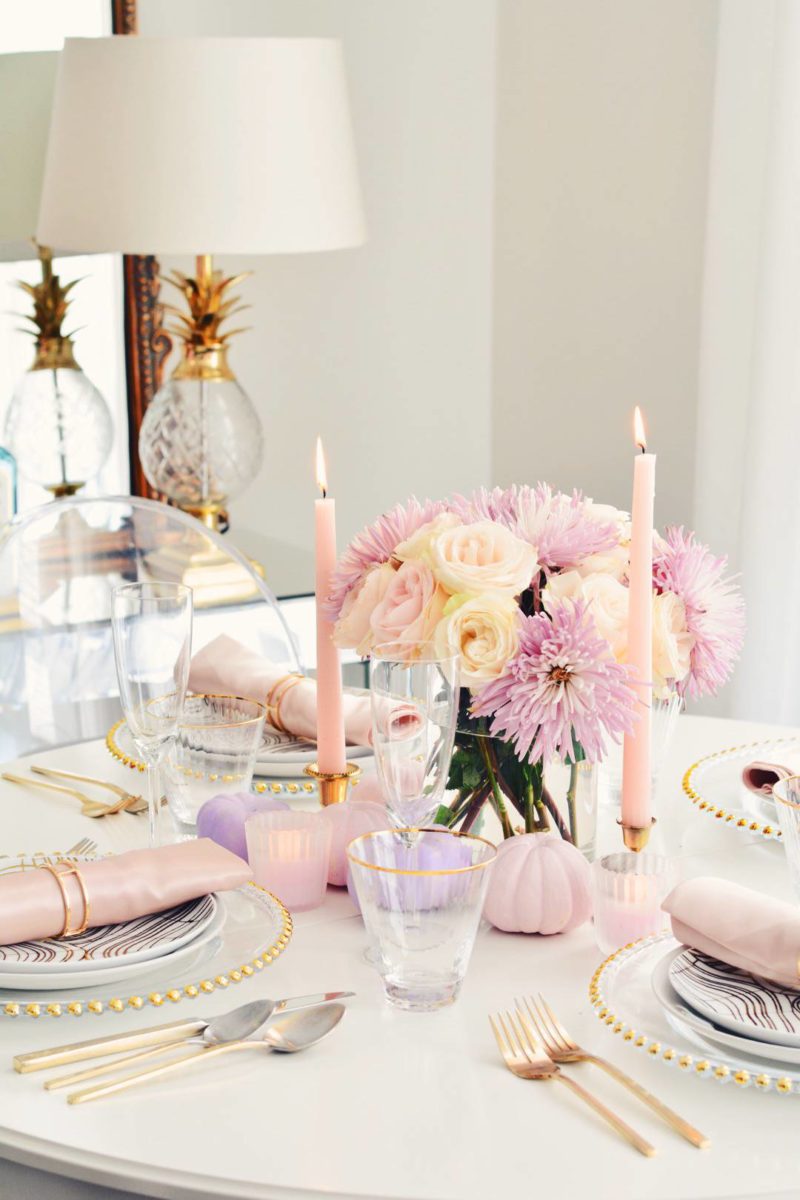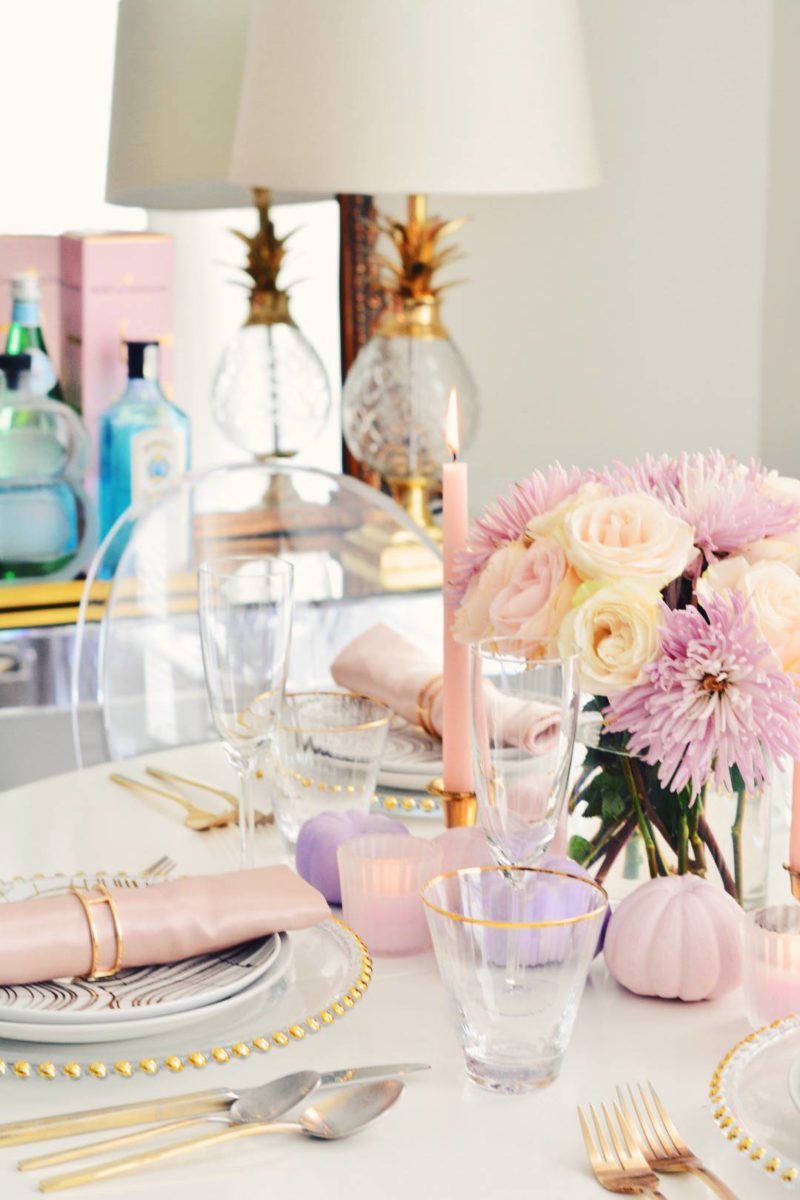 * For that extra glam, add a touch of gold or silver to your table setting.  Gold rimmed glasses, plates, candle holders or silverware will enhance your elegant table setting.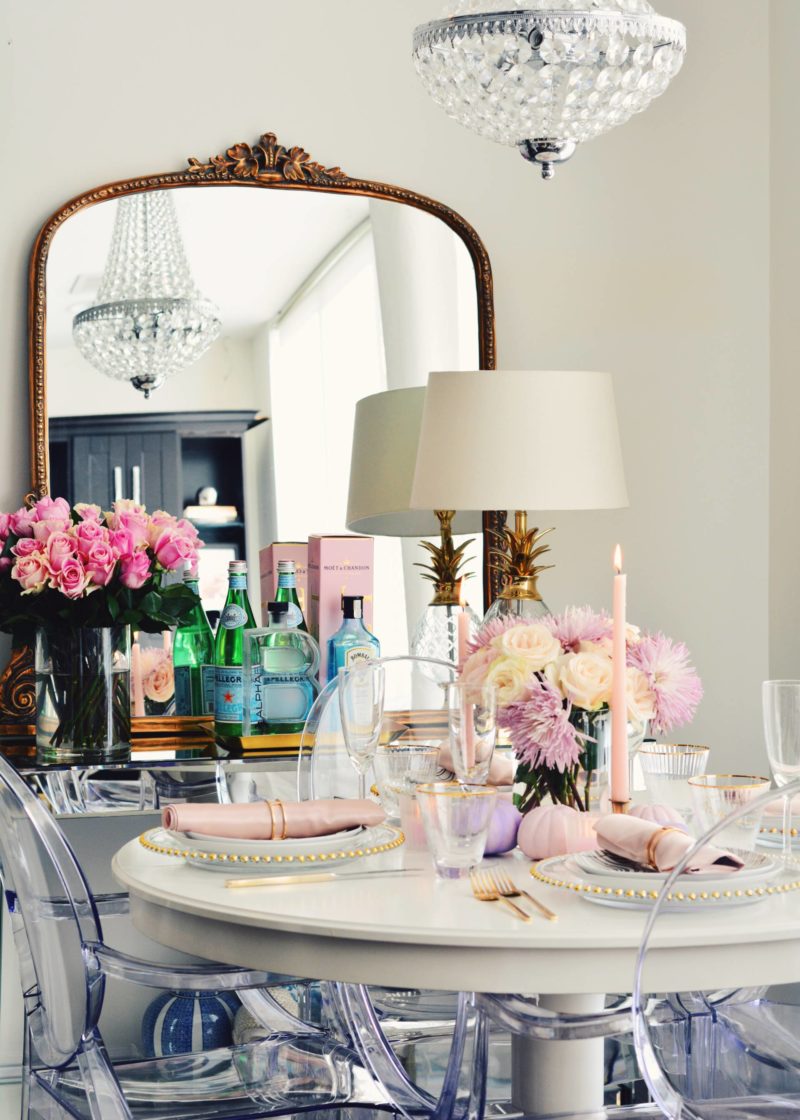 Brass Vintage Mirror | Pedestal Table | Lucite Chairs | Pineapple Lamp | Mirrored Console Table | Chandelier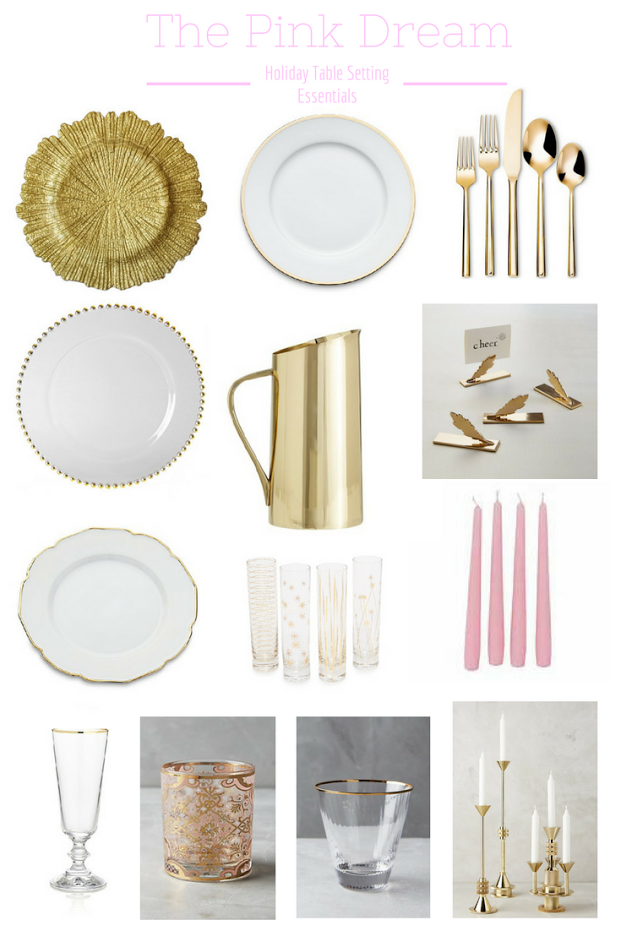 Hope you guys enjoy it!
With love,
Ceres