Welcome to my pink Christmas wonderland! I'm so excited to share with you guys my Holiday Home Tour. I know it's a little late, but I hope it's just in time to give you some inspiration in preparing your home for the holiday season.
 Christmas is by far my favorite holiday (especially for the decorations)! I love the lights, the ornaments and the sparkly dresses. I would say I'm like Dori from Finding Nemo, I'm attracted to everything that shines!! Lol! There is nothing like the glow of a Christmas tree, I wish I could have it up all year.
Last year I was expecting my first baby. Since it was a girl, I decided to go all pink with the Christmas decor (as you can tell I love pink, duh!! hence the name of this blog!). This year I continued with the blush theme but added fluffy elements and tasty ornaments. I'm kind of obsessed with these macaroons, donuts and pineapple ornaments! Can you blame me?
 I think the holidays have a whole new meaning after you have a little one. It's all about them now. I still remember the first time Sophia saw the Christmas tree. She had just woken up from a nap, we brought her to the living room, she saw the tree, and her instant reaction was "uuooooo!" lol! She was definitely in awe! This year I really wanted to make it magical for her, but I also had to keep in mind that I have a very active nine month old. As you may notice from last year's shots, the ornaments at the bottom of the tree are missing and all the gifts were there just for the photo shoot. This baby will destroy any paper that she sees, so watching her open her gifts this year is one more reason why I can't wait for Christmas!
Hope you enjoy the tour and cheers to a great holiday season!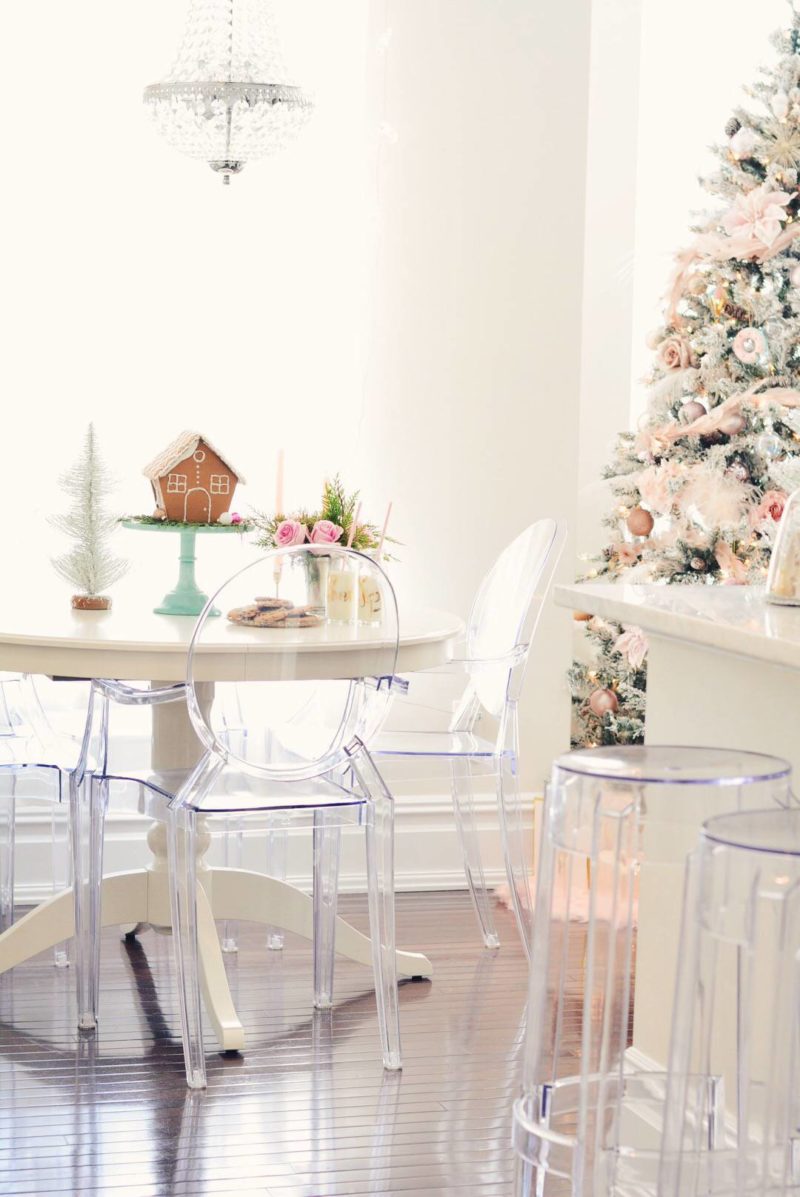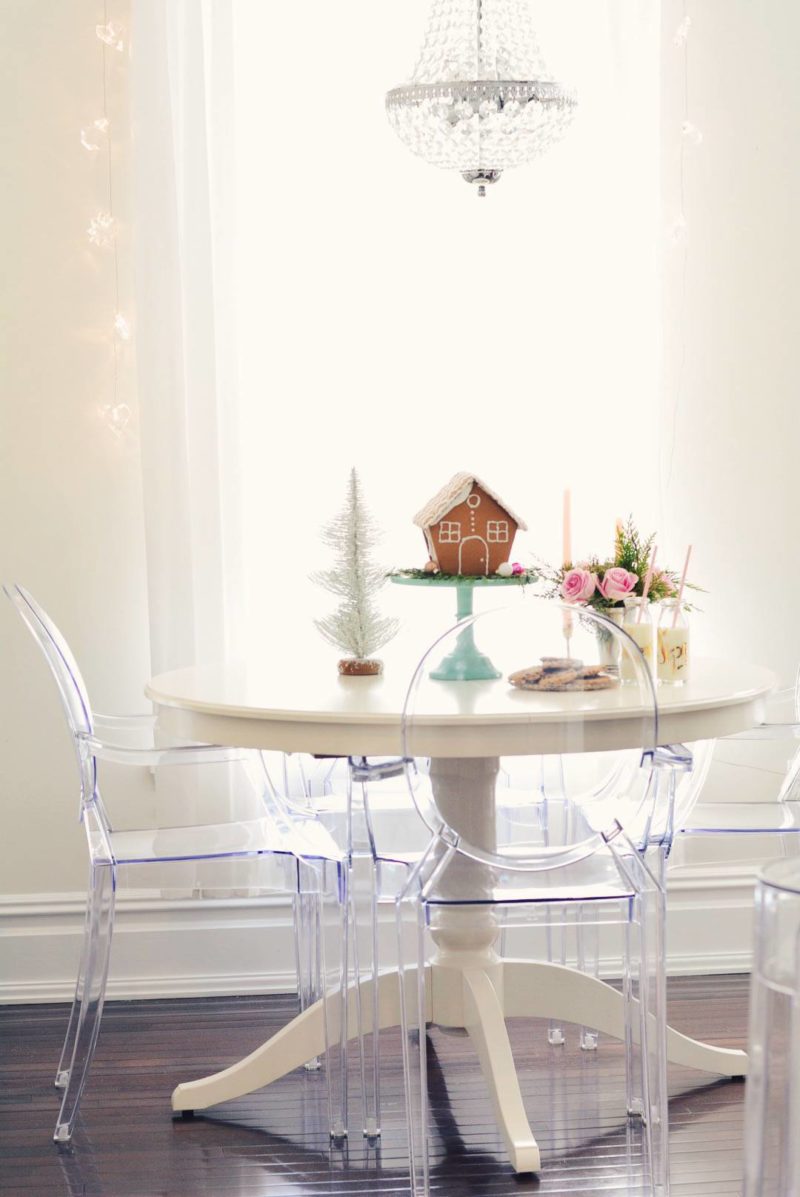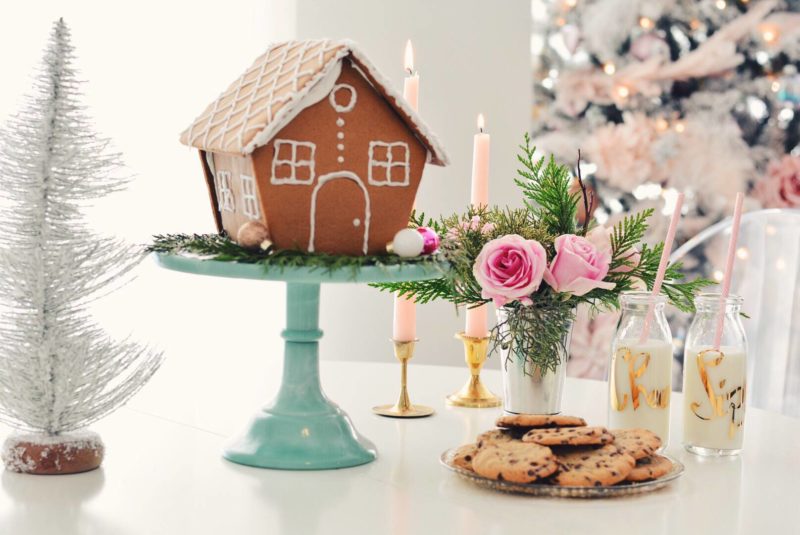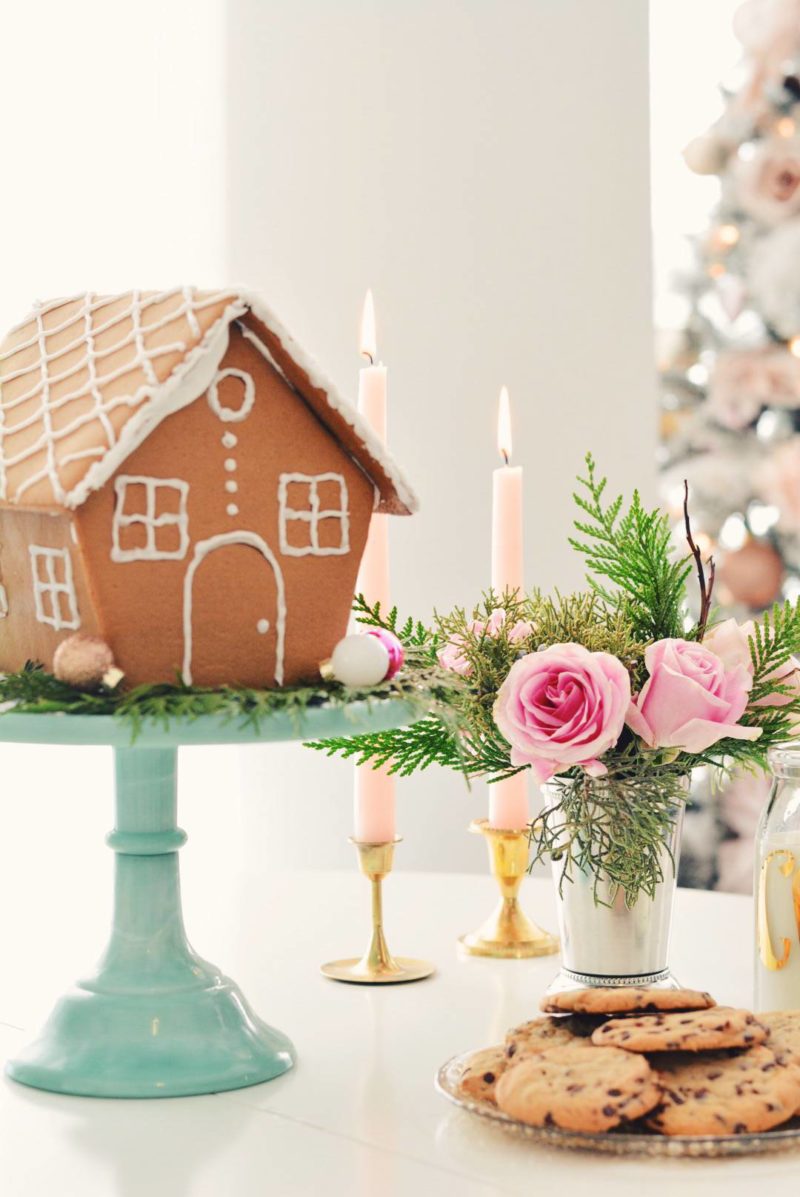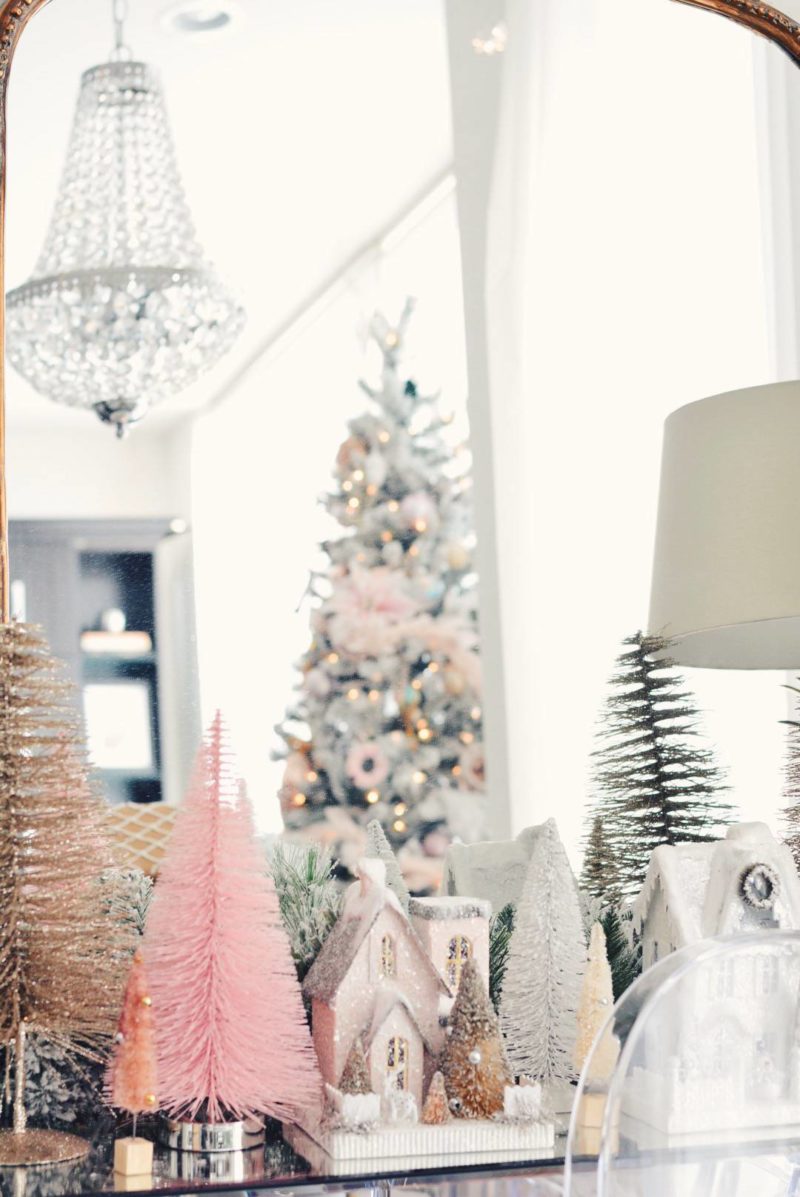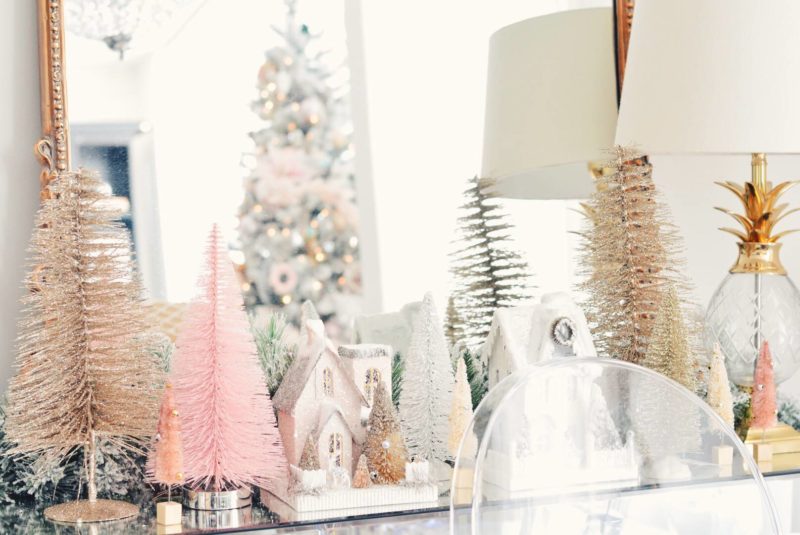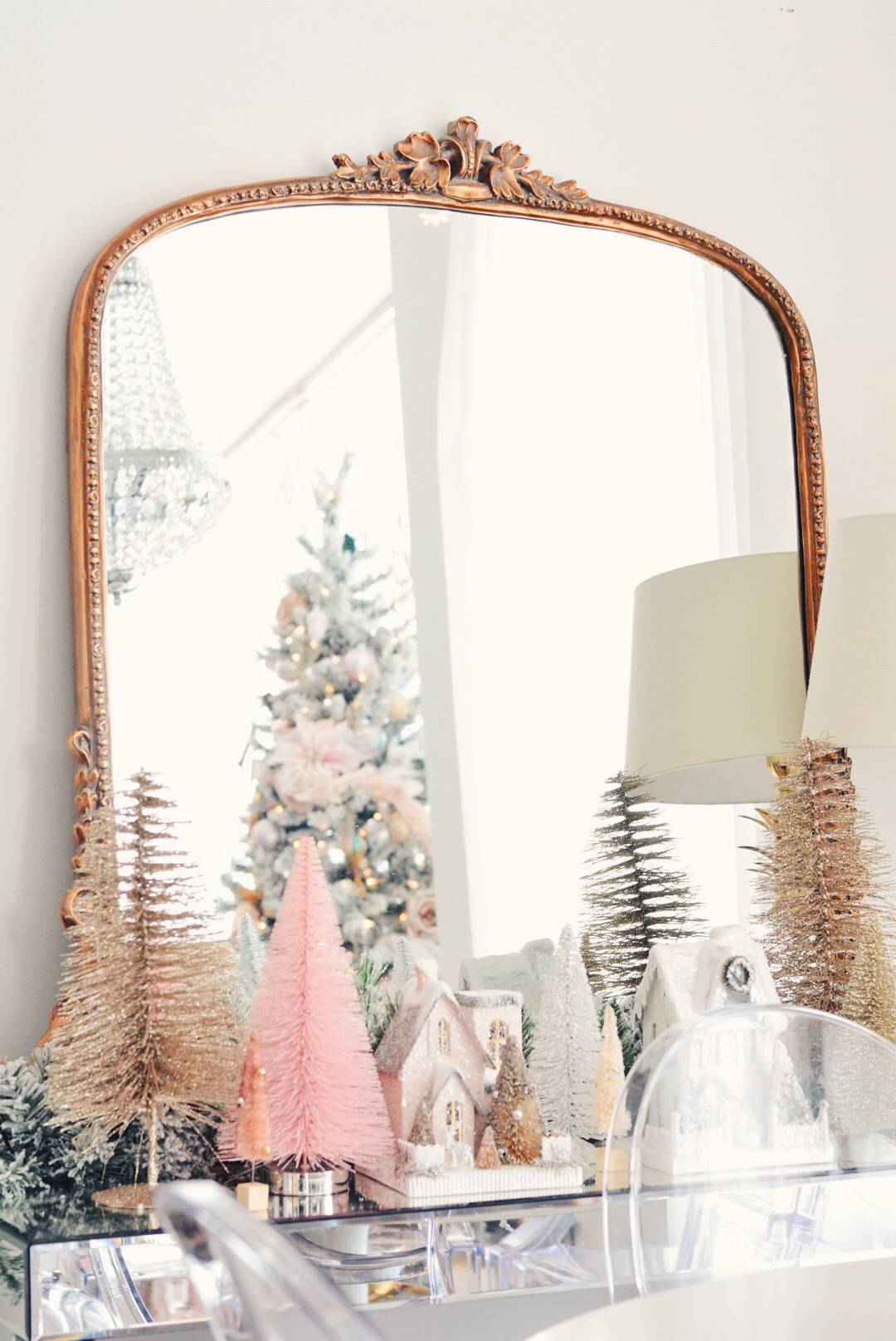 Dinning Area:
Console Table
|
Lucite Chairs
|
Table
|
Mirror
|
Bottlebrush Trees
|
Glitter Houses
|
Milk Bottle
| Cake Stand: Homegoods, similar
here
Shop Dinning Area: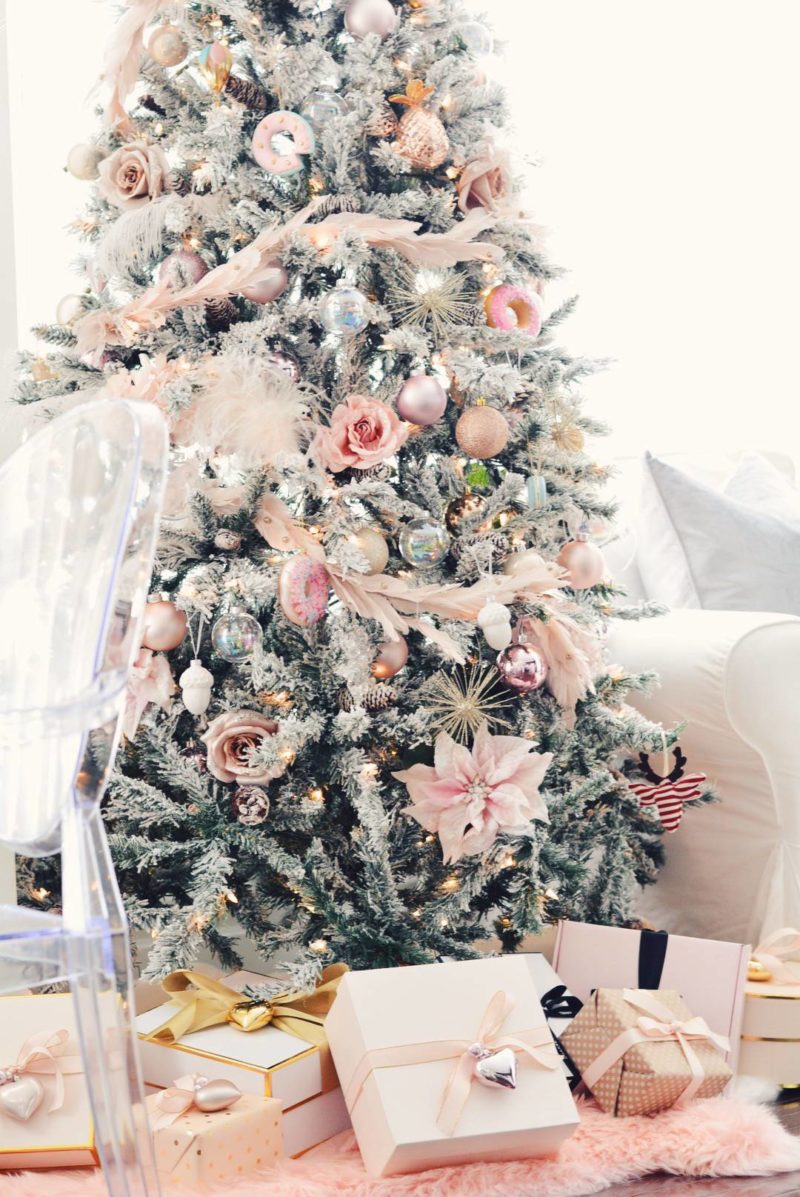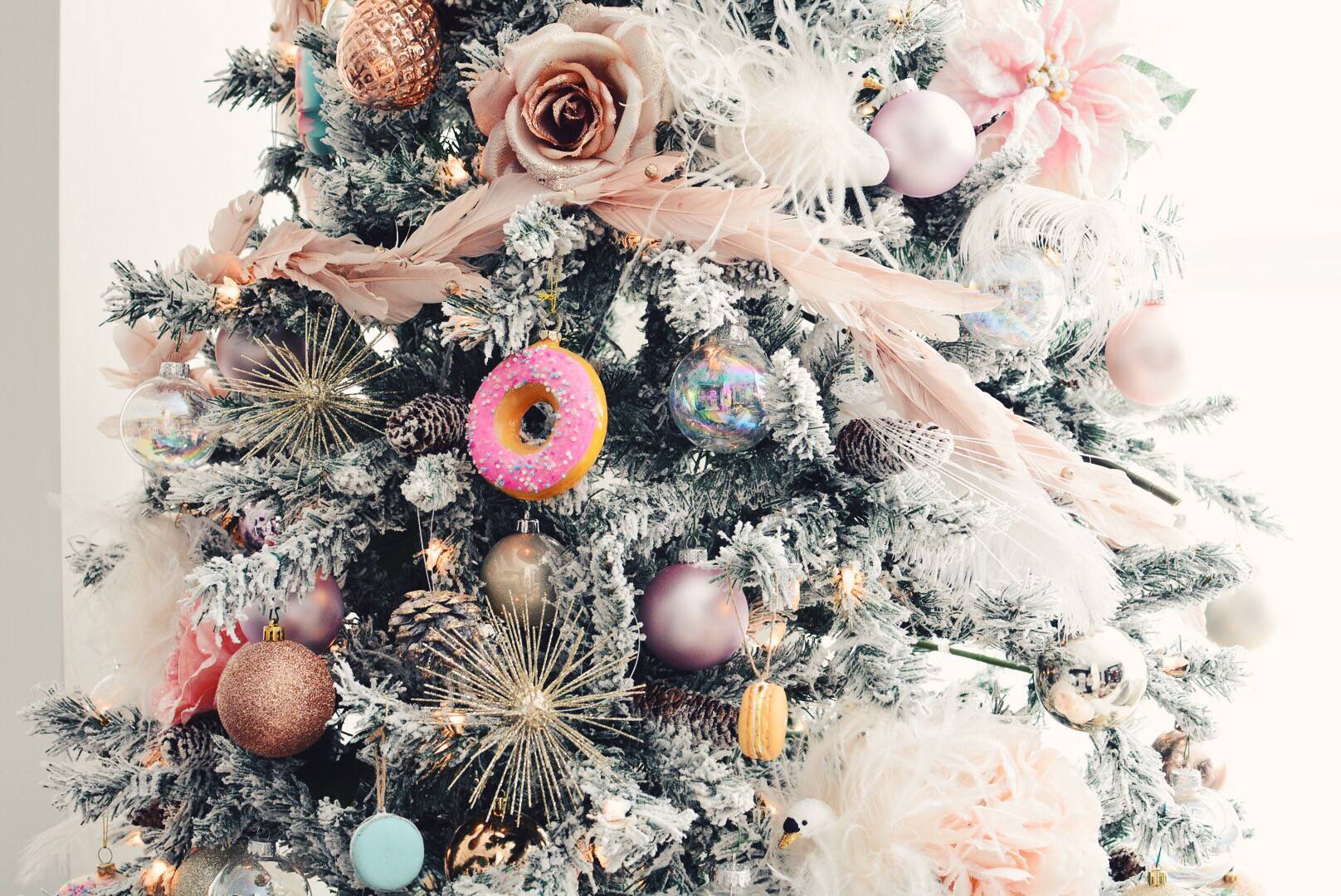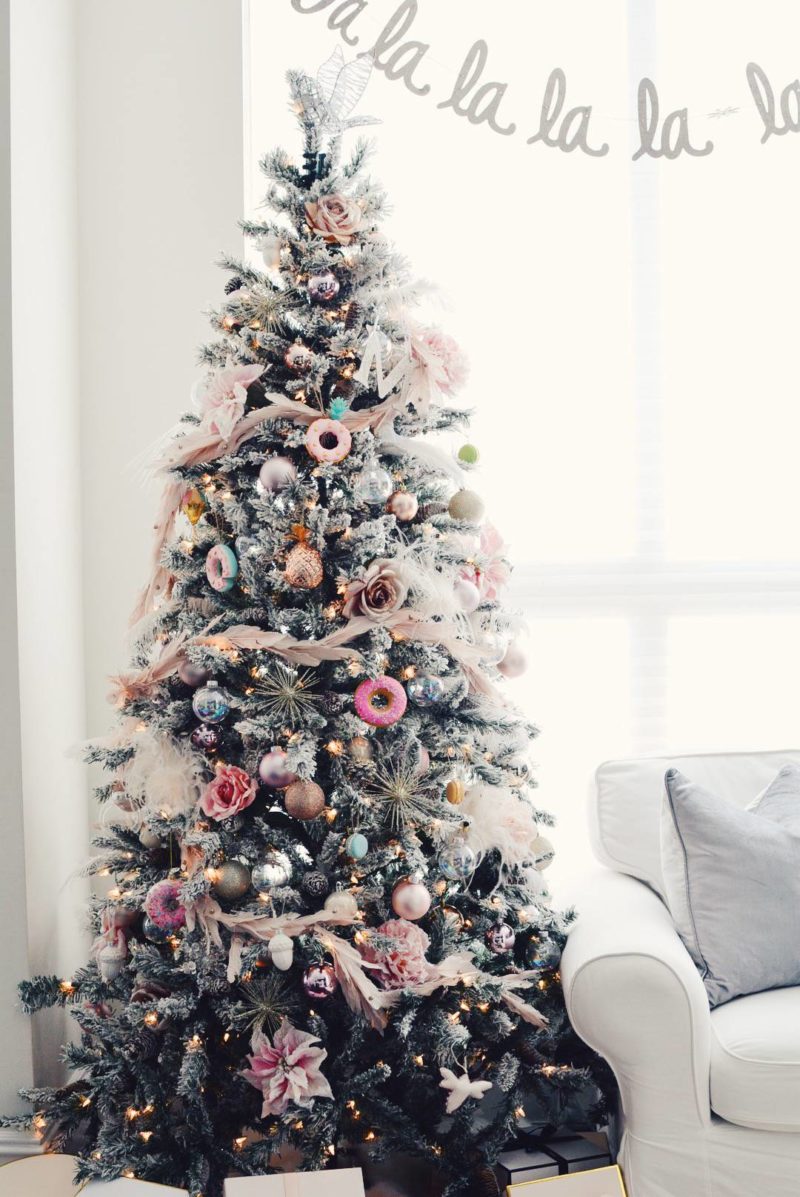 Christmas Tree:
Christmas Tree | Feather Garland | Donut Ornaments, similar here | Flowers | Swan Ornaments | Pink Ornaments: here & here | Macaroon Ornaments | Pineapple Ornaments | Spike Glitter Ornaments  | Gift Boxes |
Shop Christmas Tree: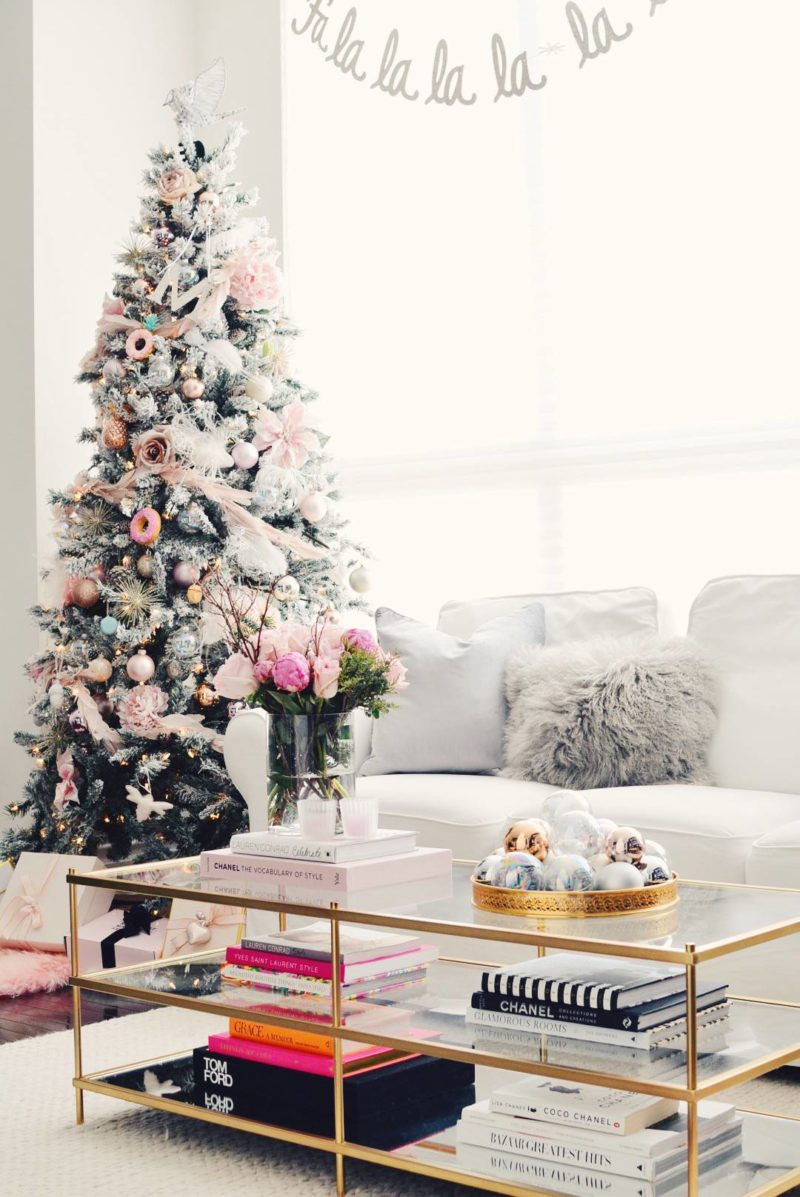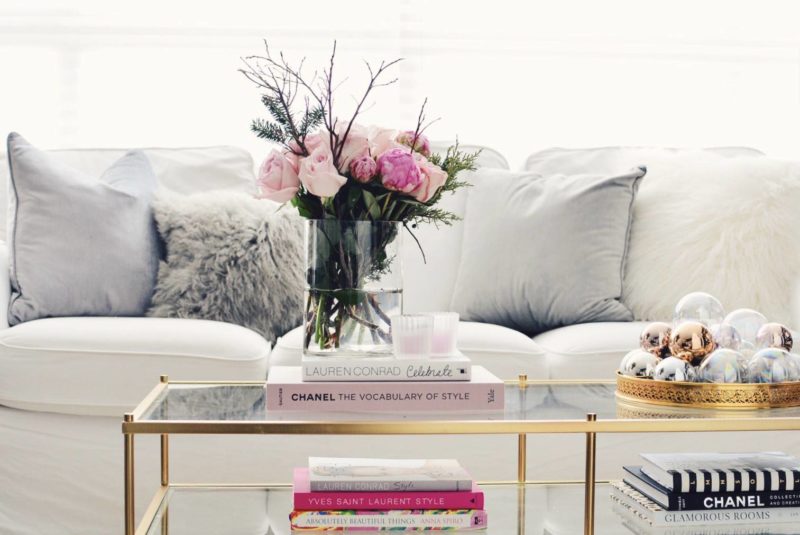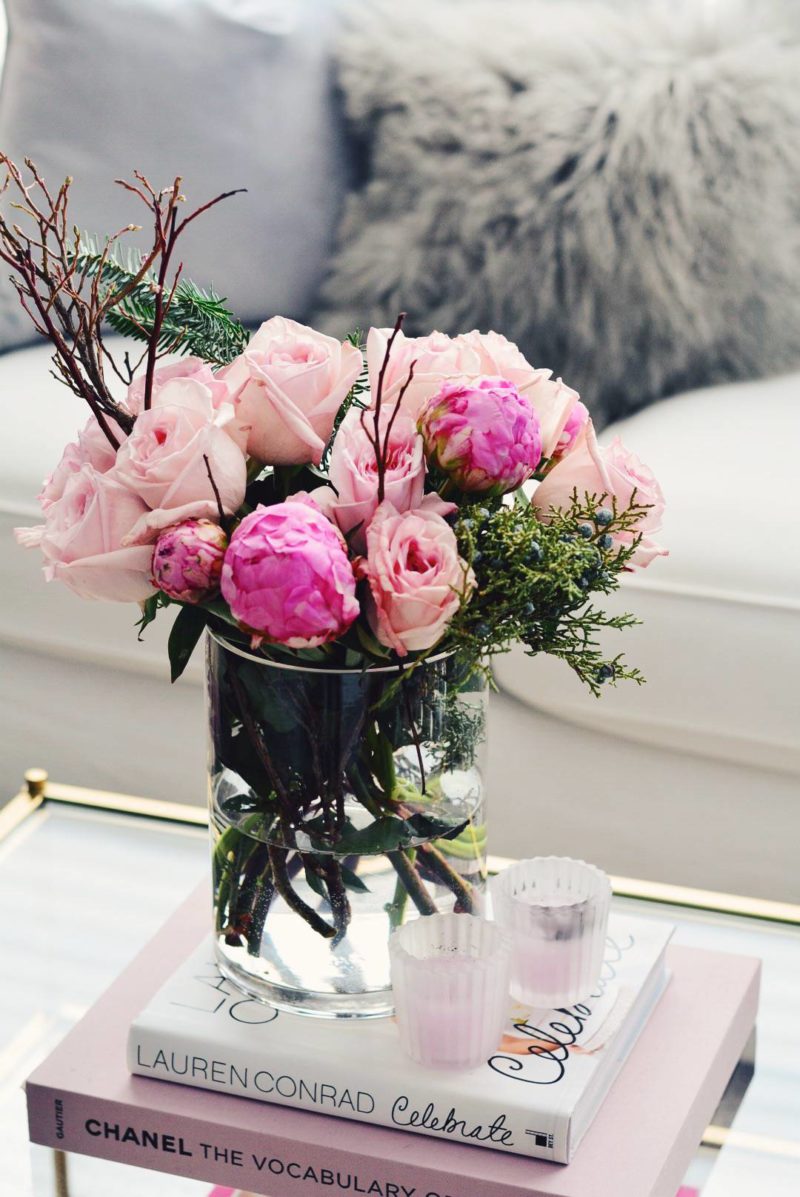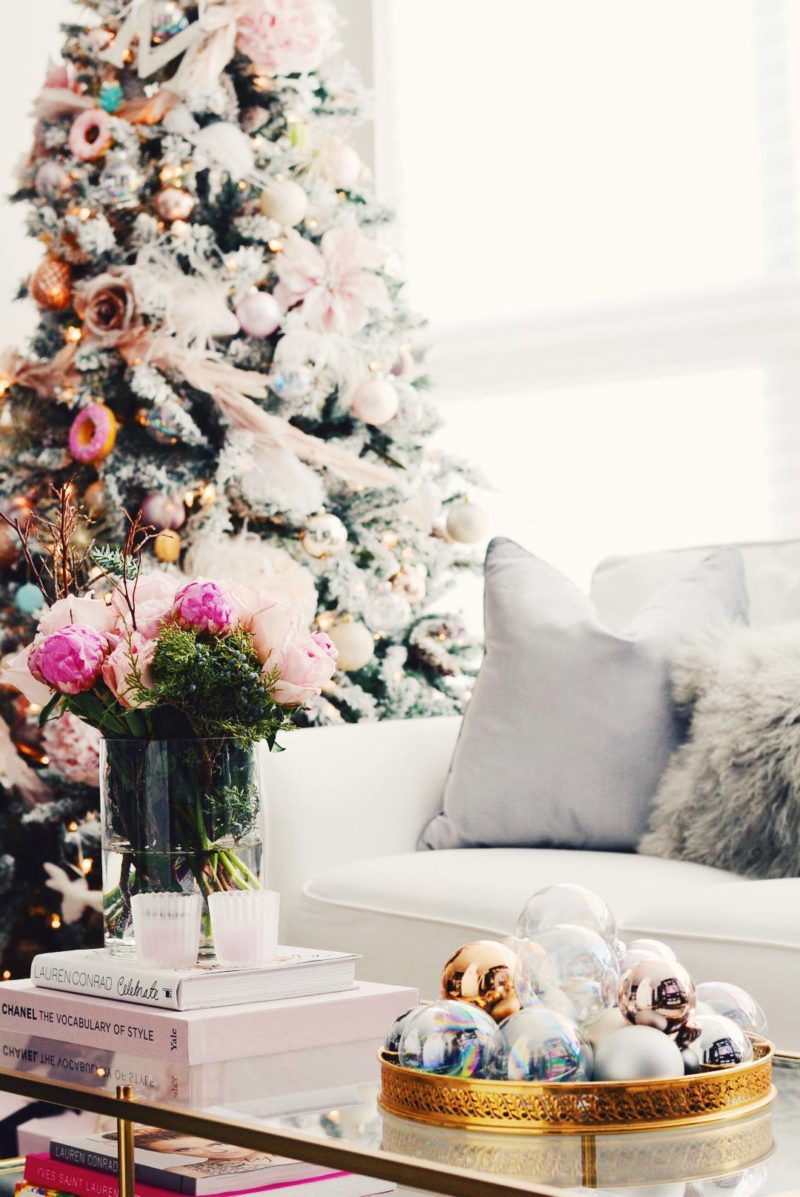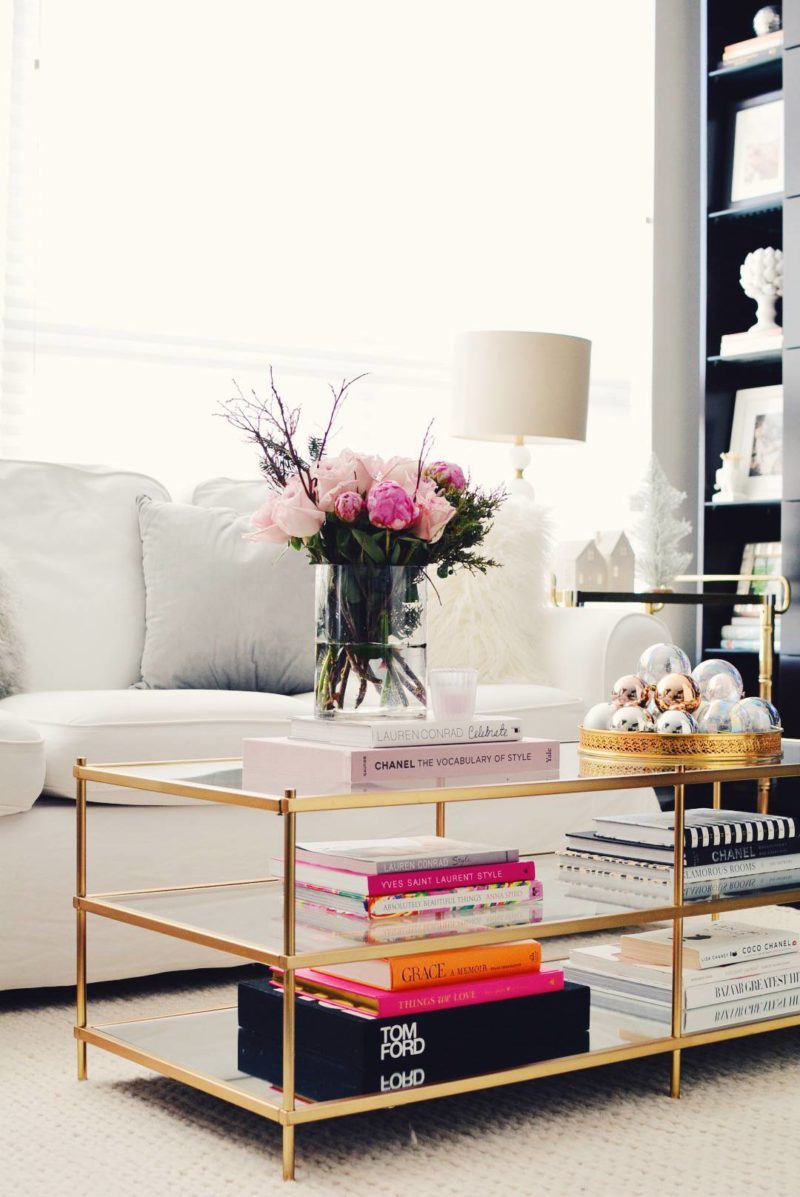 Living Room:
Falala Garland | Coffee Table | Rug | Faux Fir Pillow: here, here & here | Gray Pillows | Books: here, here & here
Shop Living Room:

Thank you so much for reading!
With love,
Ceres
SaveSaveSaveSave