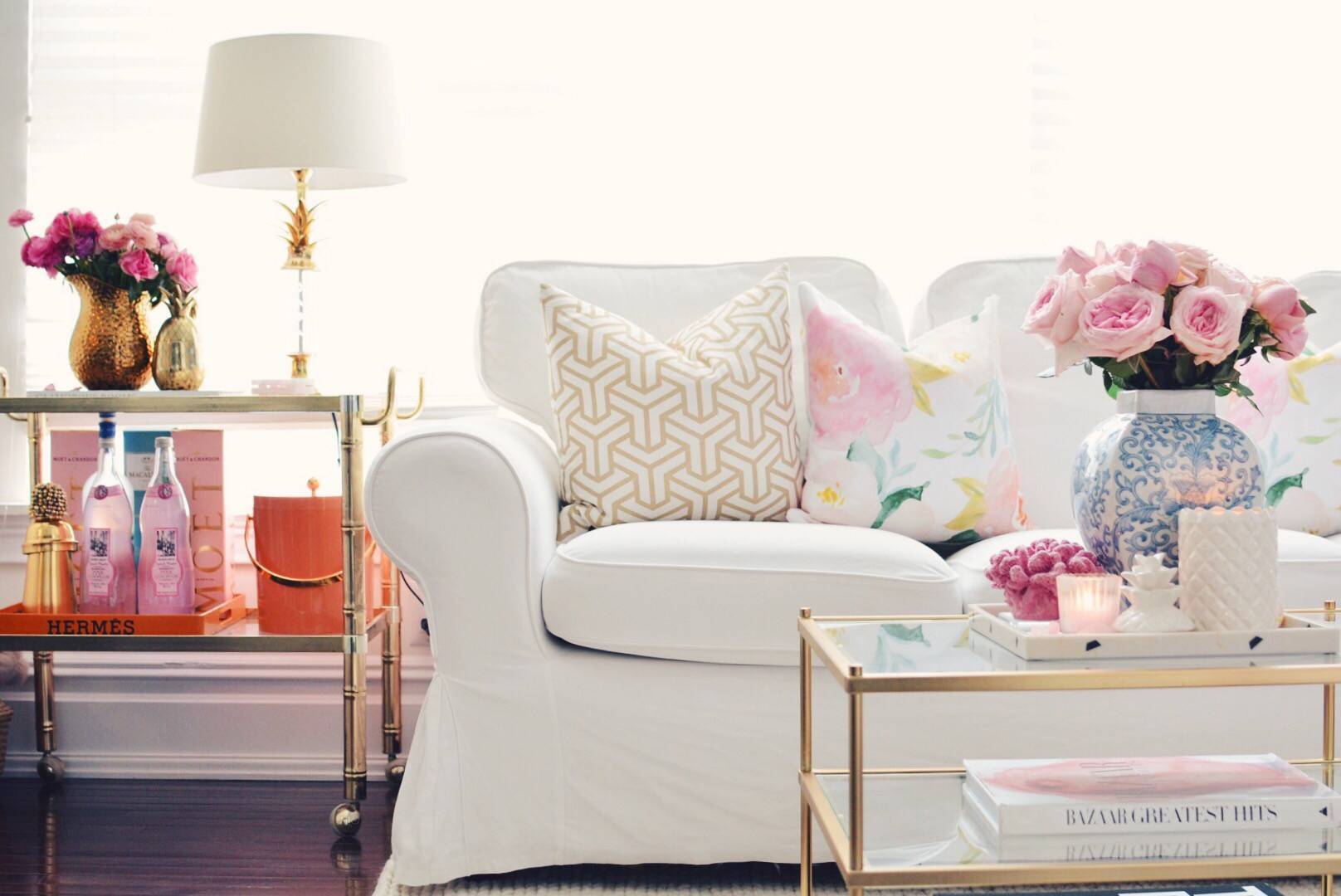 Slowly but surely, I have been updating the home for spring (mostly just changing things around!). This is probably my favorite thing to do. After all, you don't spend any money when you shop around your home! Currently, I just swapped the
floral pillows
from my bedroom to the living room (see my bedroom tour
here
). I'm still looking for the perfect pillows to replace my leopard and gold ones.
I've been browsing around and these are my current top picks: this
black and white
, 
leopard print
and
floral
. I just have been so undecided on which ones to go with!! What do you guys think?
I have also been patiently waiting for the first peonies of the season to arrive… still waiting! However, this weekend on my flower run to Wholefoods, I spotted the most gorgeous garden roses. In my opinion, garden roses are just as pretty as peonies and they smell amazing too! For these beautiful flowers, I brought back my blue ginger jar for the arrangement. I think the blue and white jar looks perfect with pink flowers.
For the bar cart, I added these pink lemonade bottles from Trader Joe's (the lemonade is delicious) and together with the Moët bottles are the perfect pink accents to your bar cart! Simple, right?

Shop the post: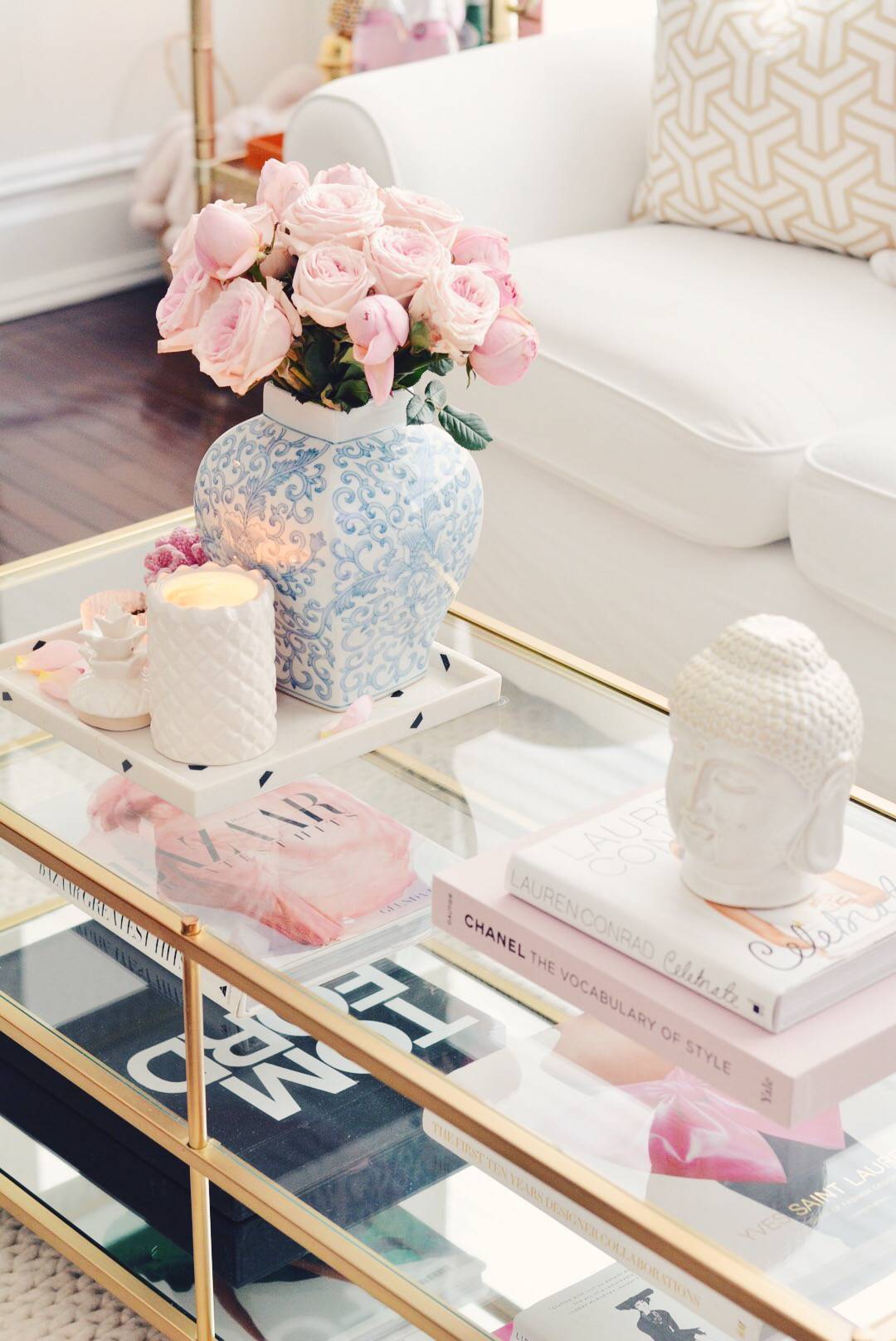 Shop the post: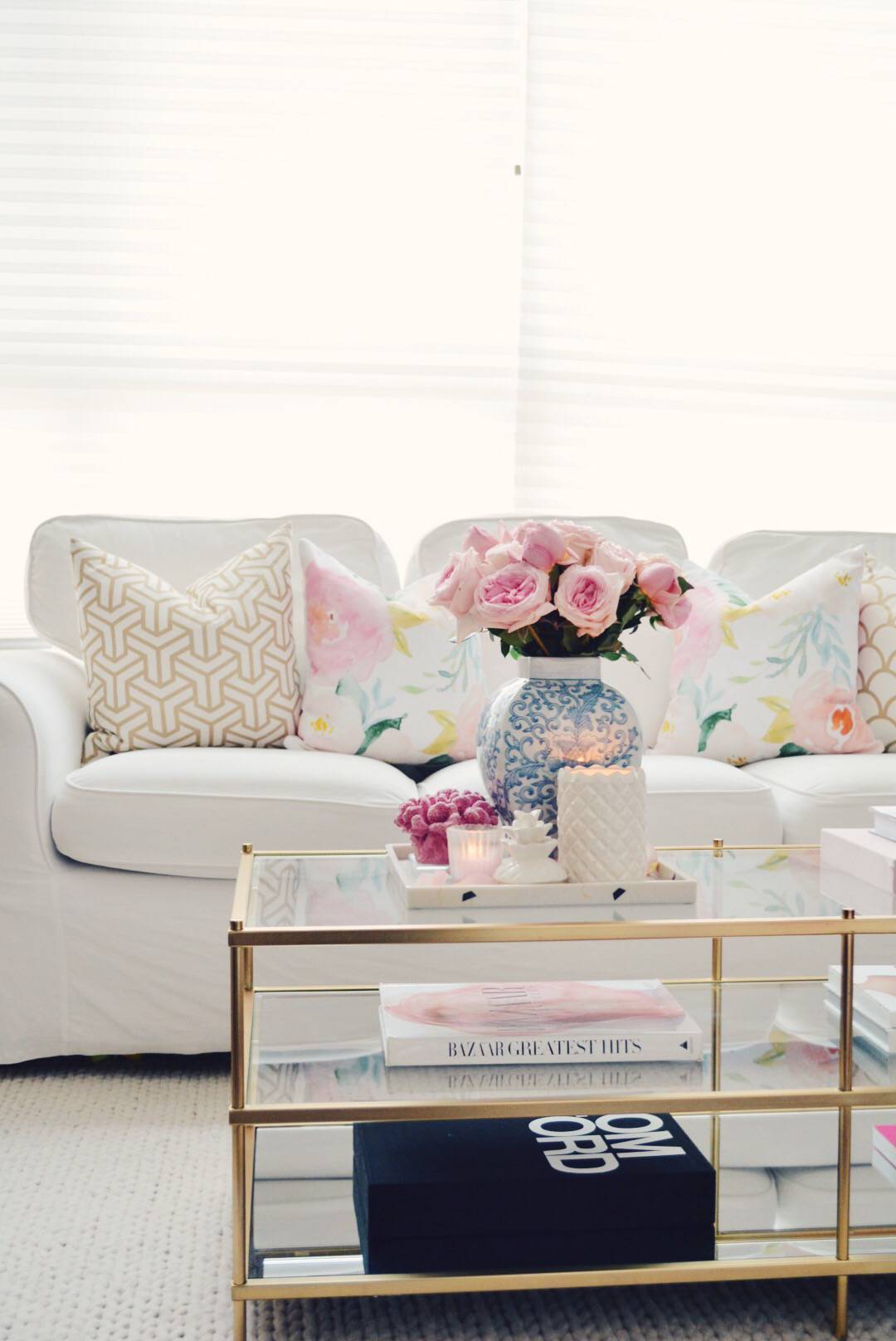 Shop the post

Hope you have a great rest of the week!
Xoxo,
Ceres