Hi lovelies!! I'm so glad to be back! I took a little break from Instagram and the blog after we found out I was expecting our second baby. There was so many changes going on that I needed the time to focus on our family and all the big decisions we were making. Once we knew our family was growing, we decided to move to the burbs and everything just happened super fast! I changed jobs, we sold our apartment in August, temporarily moved in with my in-laws and started looking for a new house. On Oct 5th we closed on the house, just a week after Olivia was born! It's safe to say that we have been busy…
Kitchen Plans
I'm glad to finally be back to share with you guys a look into the new house and the renovations we are doing. I'm so excited for this new chapter in our lives. I have to say that, even though I loved our apartment, we were definitely outgrown it with just one baby, can't even imagine having two in there. The new house its huge, it has 4 bedrooms and it's around 2,800 sqft! Double the size of our apartment. It's has so many closets, I can't wait to move in and start organizing everything.
Anyways, back to the reno… Even though the house its in really good shape, the kitchen was just small and dark. There was this weird corner window, dark cabinets and formica countertops. It also had the smallest butlers pantry ever! We decided to remove both pantry and butler pantry, close the entry way to the dinning room so we can add more cabinets, and add a double oven and new refrigerator. A  new huge centered window. Here are the before pics (sorry for the iPhone pics guys!):

The New Layout
You can see in the new layout that with the removal of the pantry we were able to add at least 4 feet of space and so much more cabinetry. The whole layout changed by moving the refrigerator to the pantry wall. We also removed the peninsula and added an island instead.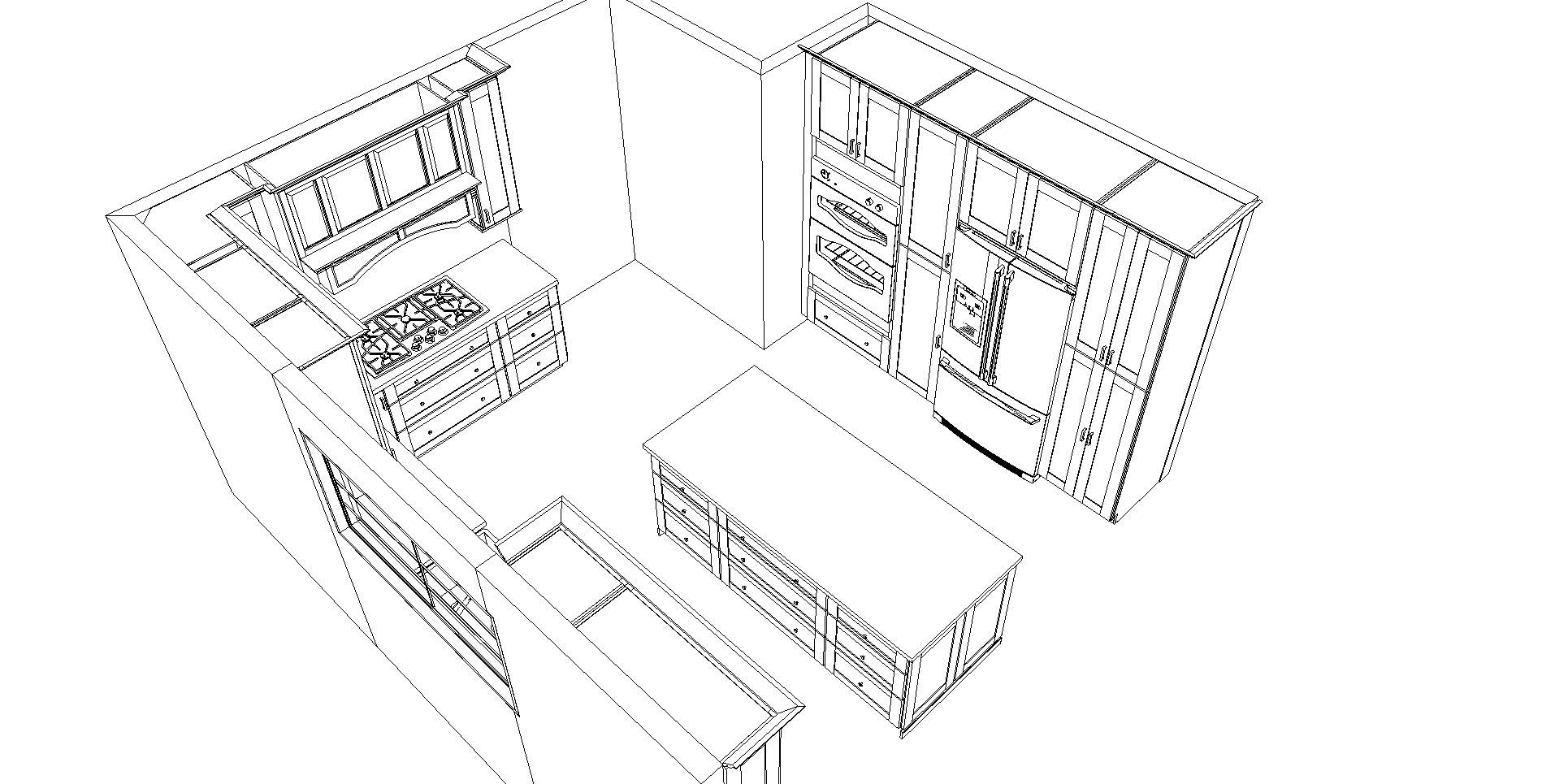 Here is a look at the kitchen mood board and some of the things that I have already purchased: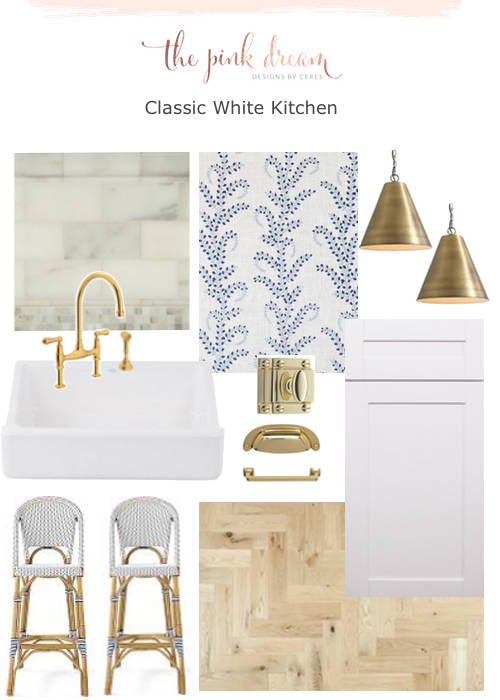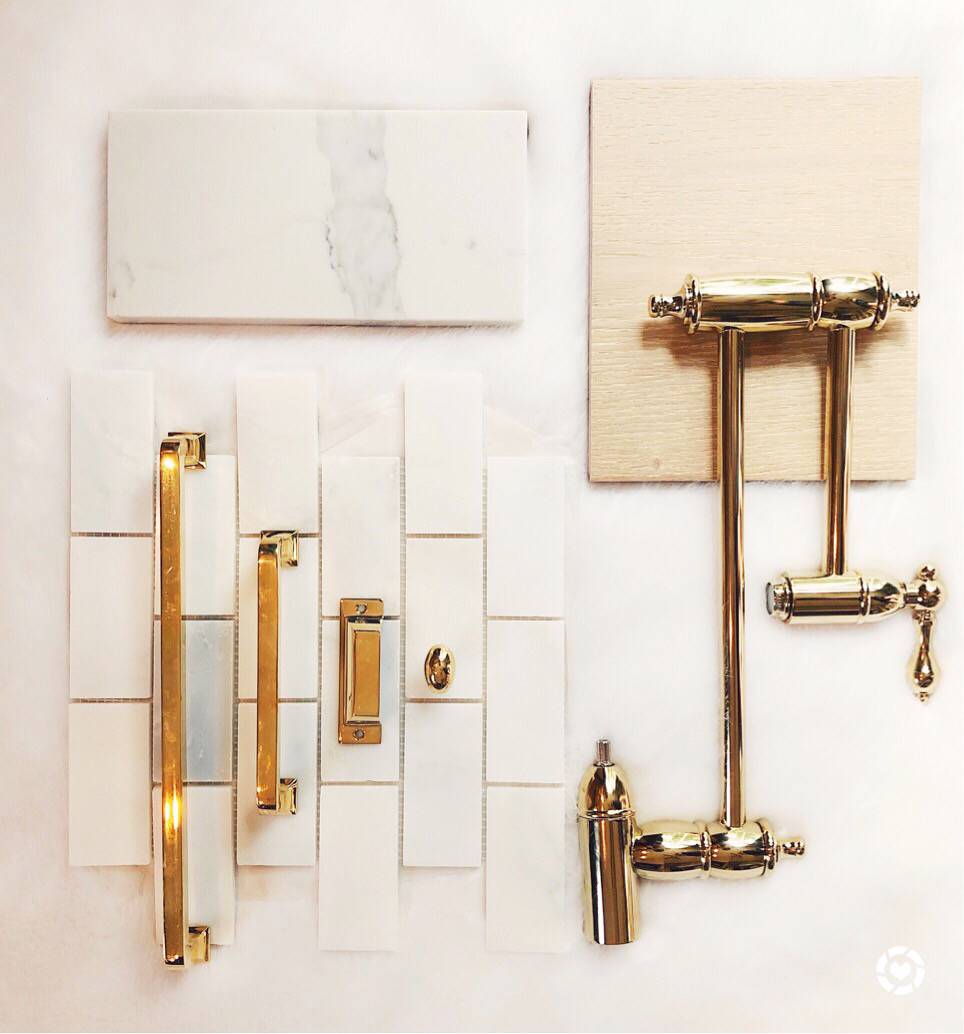 Family Room Update
We are also opening a wall between the family room and the dinning/formal living room. The wall made the whole space look so closed off, so it's now down! Look at the difference!!
Before: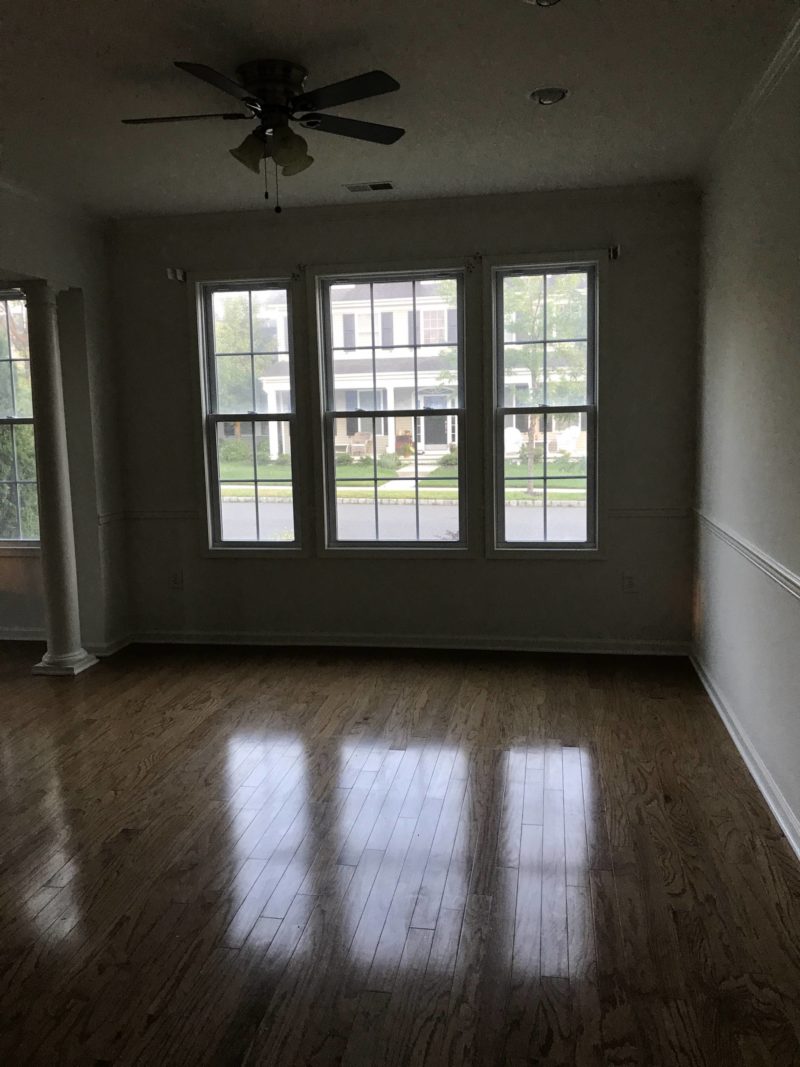 After removing the wall and the floors!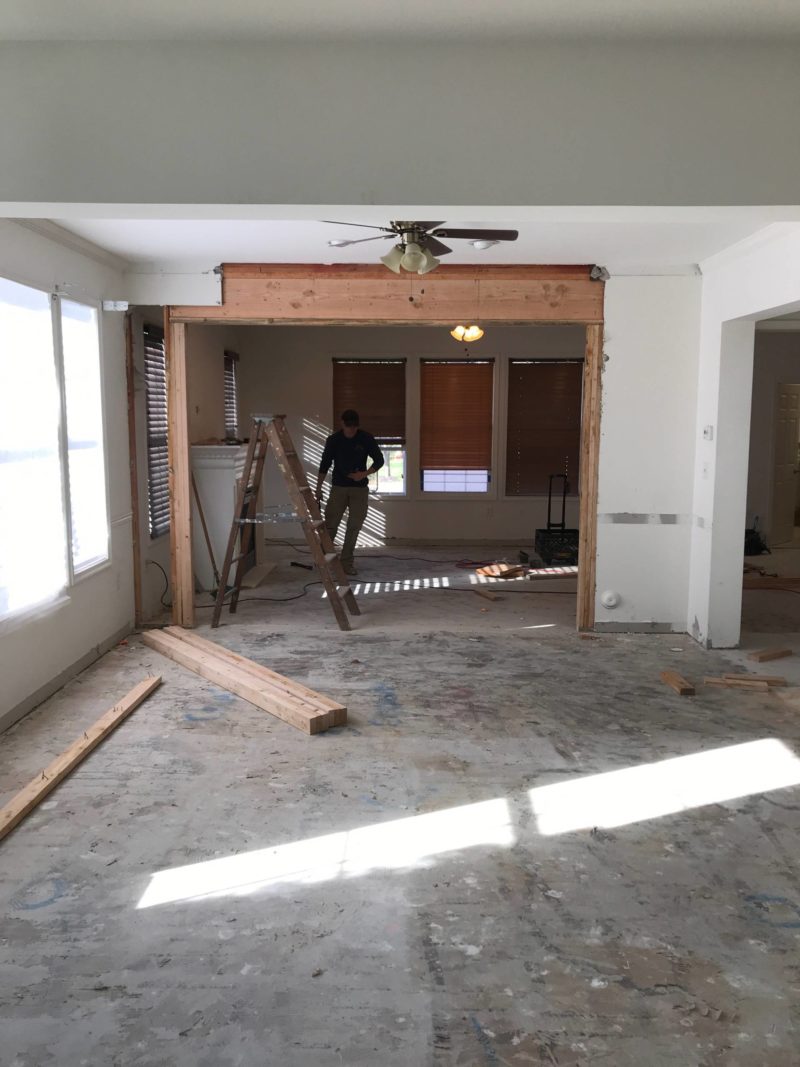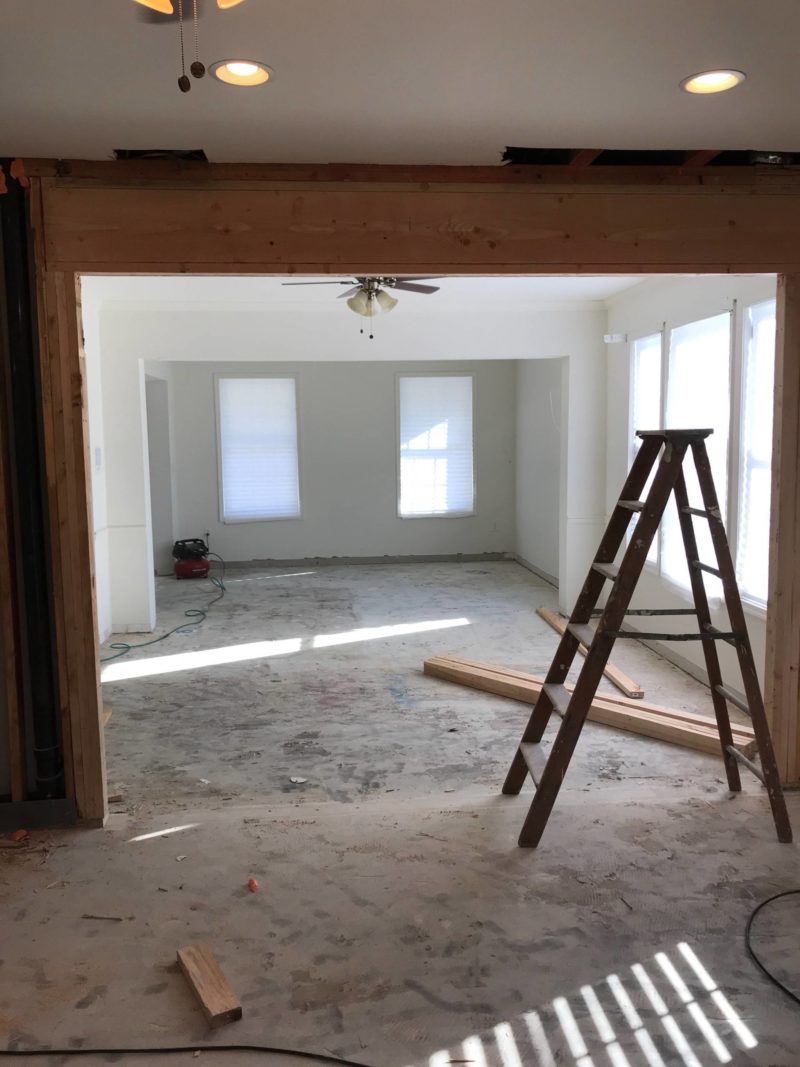 As for the rest of the house, we are changing all the floors. There was tile and hardwood on the main floor; carpet and hardwood and a very dark laminate on the upper level floor. We preferred to replace all with hardwood, however, since we are in a concrete slab, It's best to go with engineered hardwood instead (to prevent moist and issues in the future). I will do a whole post on the floors we choose later. I absolutely love it!
Thank you so much for stopping by!
With love,
Ceres