So, I have been on a search for new pillows for my living room for quite some time. I really want to change things around but everything I buy, I end up sending returning and going back to my gold and leopard pillows. But I think this time I have finally narrowed down my favorites and wanted to share my findings with you all!
On the top of my list is the white with ribbon border and this leopard Ariana Belle pillows. I've had my eye on them for such a long time. They look classic and I loveeeee the leopard print. She has so many great designs, I'm obsessed with her whole line.
Serena and Lilly also has some great options and love this ikat pillows and this gold Dalmatian pillow. Last but not least, I have found some great floral options on Etsy. Bellow you can see some of my favorites. Which ones are your favorites? Let me know if you have a pillow that you are crushing on right now!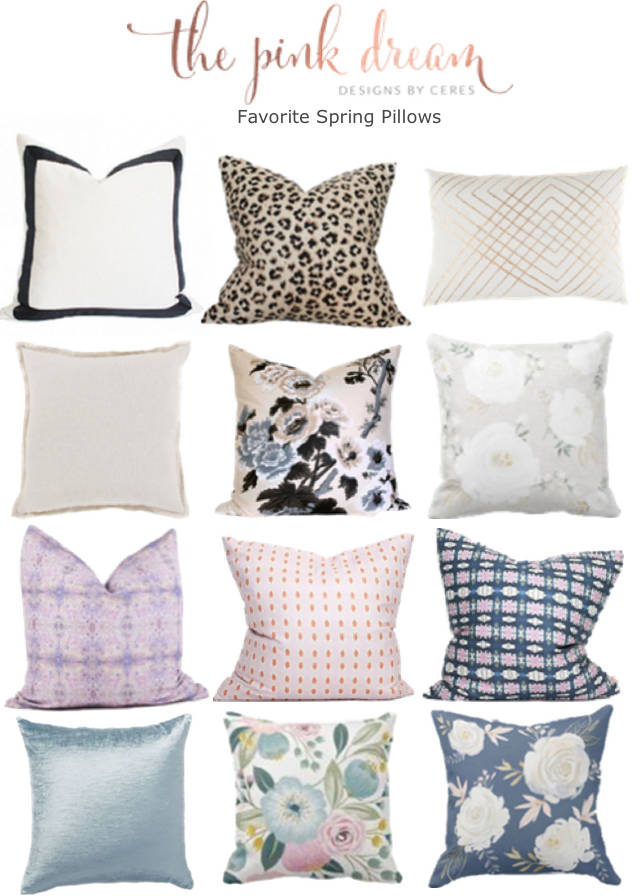 White with Black Ribbon Pillow| Leopard Pillow | Gold Cream |Cream Linen Pillow| Beige Floral Pillow | Watercolor Floral Pillow | Lavender Pillow| Pink & Orange Ikat | Pink & Blue Pillow | Pale Blue Velvet Pillow | Floral Pillow  | Blue Floral Pillow
Shop the post:
With Love,
Ceres