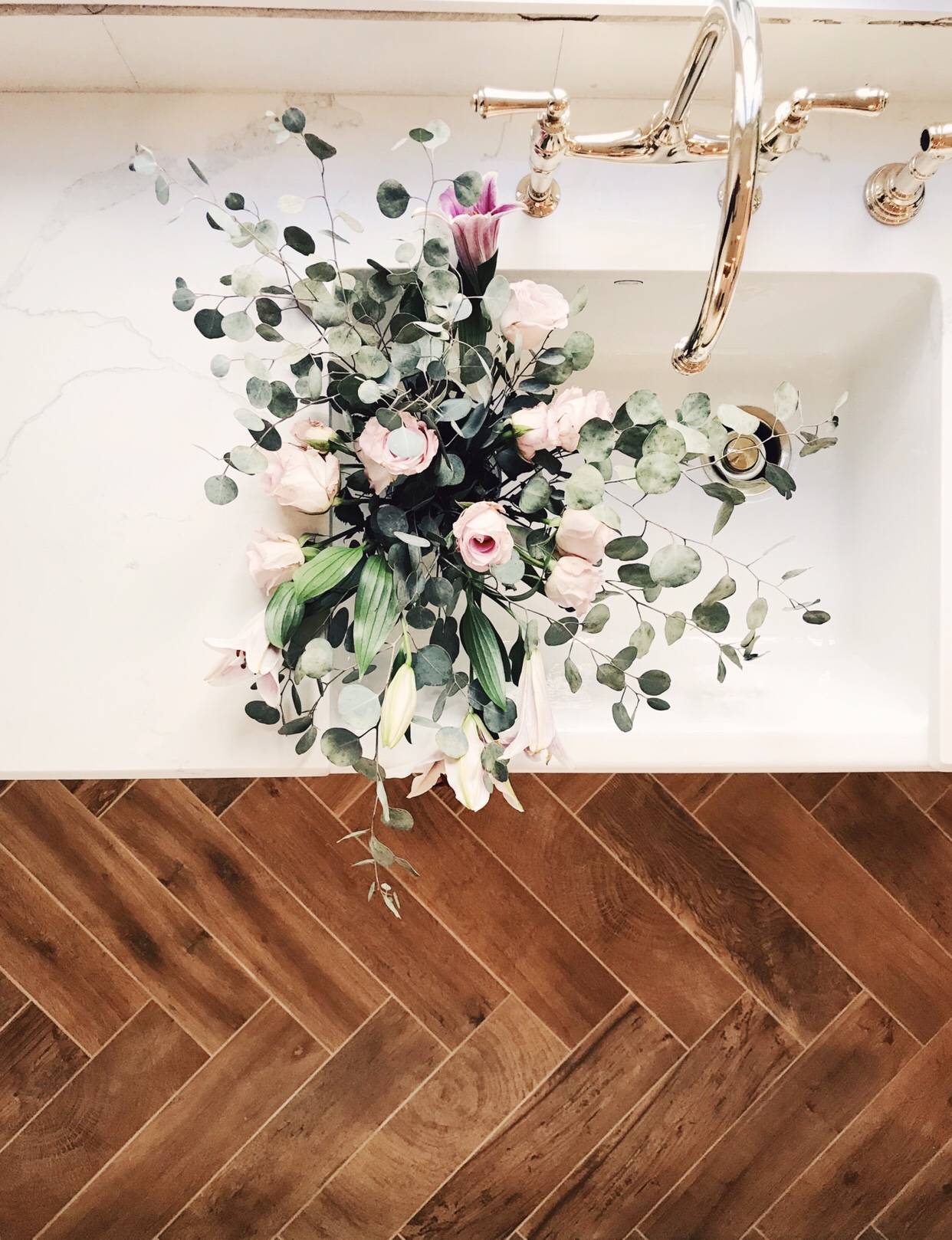 Hello lovelies! I can't believe my kitchen is almost done! After over 2 months of Renos we are getting close to the finish line!!! I wanted to stop by and give a quick update and answer some of the questions I got when I posted a kitchen update on insta stories. As you can see below, the cabinets, all appliances and the countertops are in.
I had a lot of questions on the countertops, if it was quartz or marble. There is a whole debate to be had over what is better. It's mostly a personal choice, I had marble in my previous kitchen, it's a very delicate stone and it needs a lot of maintenance. The one in my apartment would stain super easily, even with water! I wanted to be worry and maintenance free, so I went with quartz and couldn't be happier! We chose the callacata verona from MSI. It's a gorgeous stone, it looks very much like marble! Win win my friends!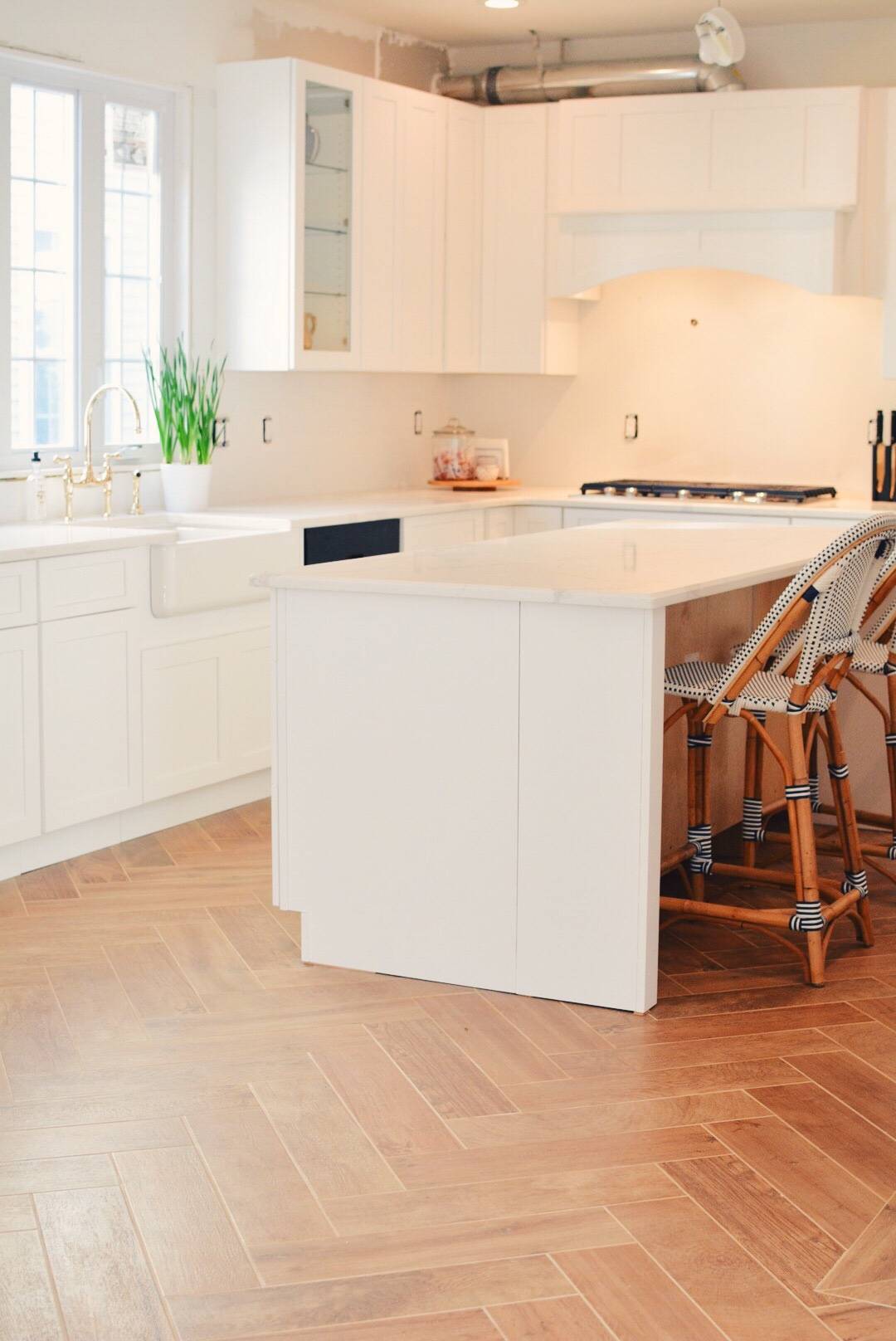 The second most asked question was about the floors. We did this wood looking tile from Lowe's in a herringbone pattern, it turned out fantastic!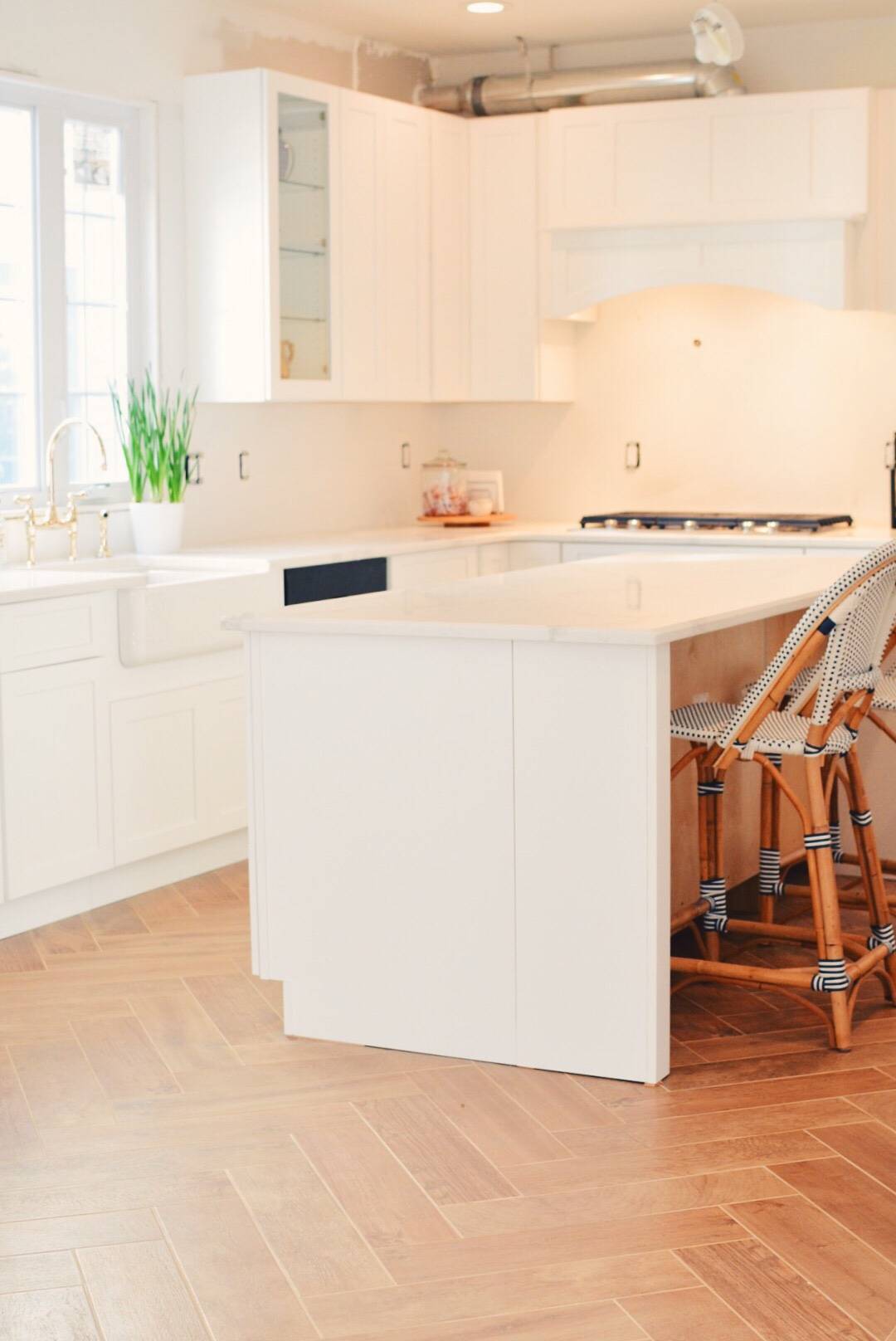 We still need to close the gap over the cabinets, add all the molding and panels, backsplash and knobs. Will update once we are done.
Thanks for stopping by!