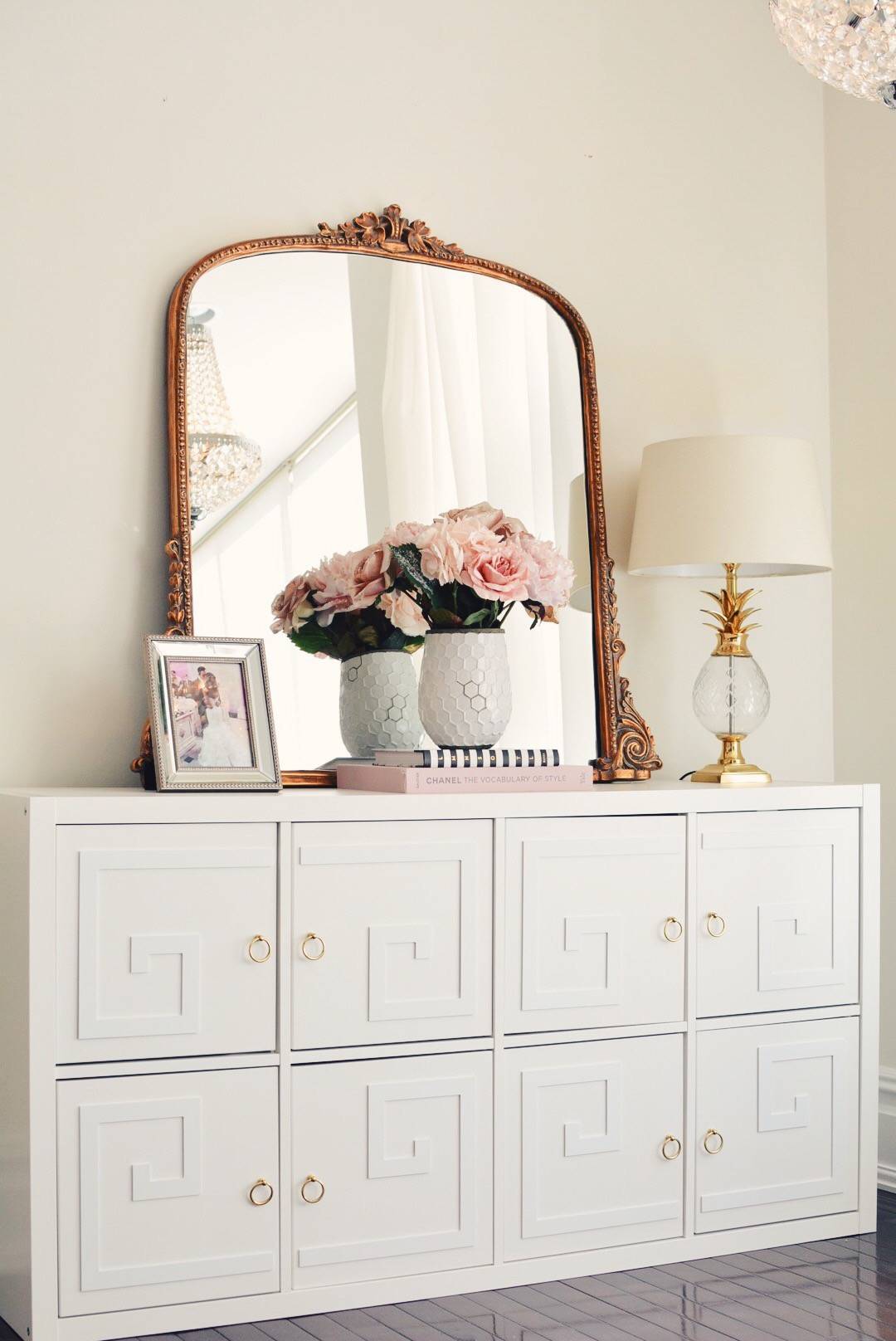 Good morning loves! You may have seem on my Instagram my latest Ikea Hack, the Kallax storage unit. You know I love a good hack and creating this beautiful storage unit was super easy and it looks amazing!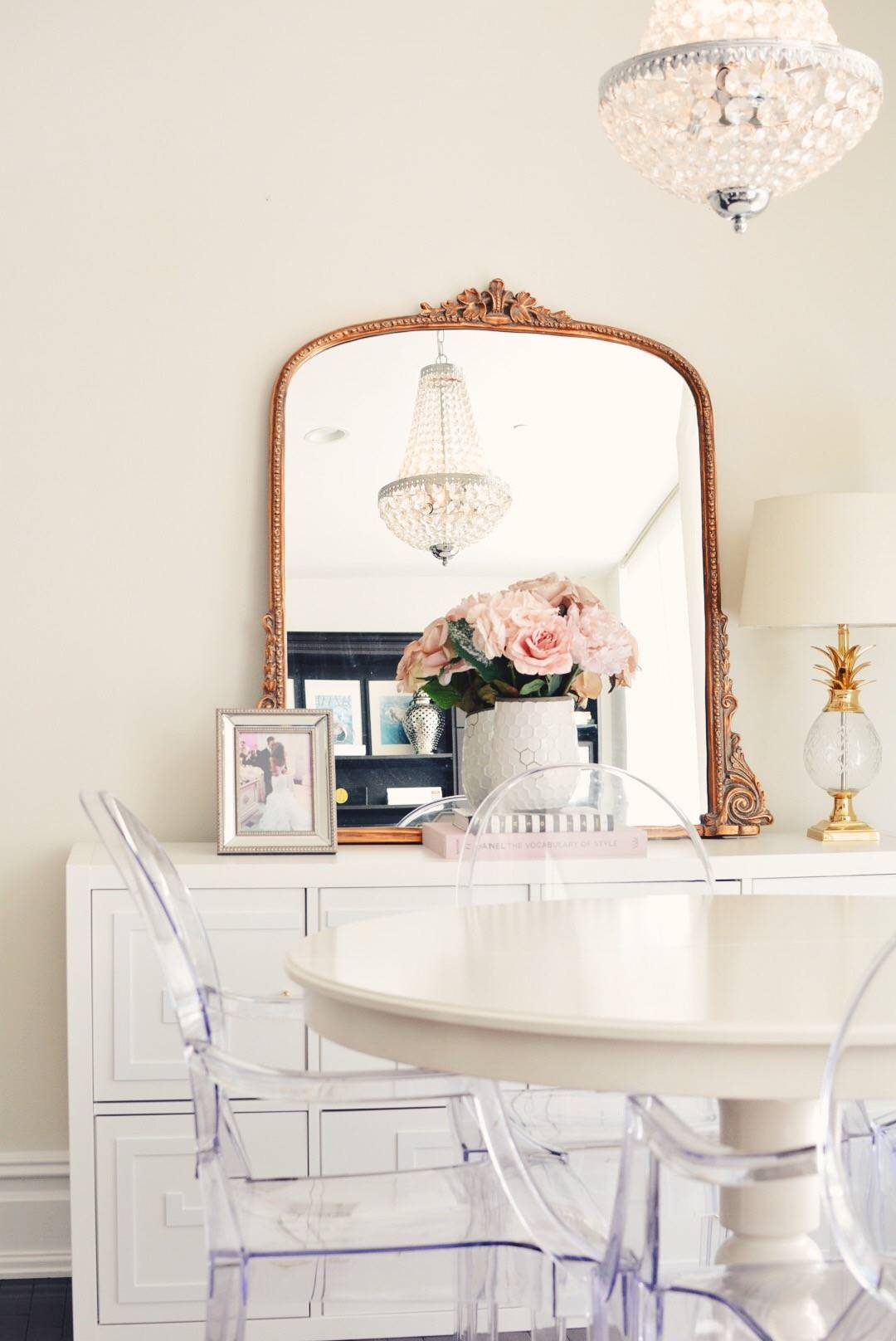 Since Sophia started playing more and having so many toys, I was in desperate need of storage. I had some baskets where I would put her toys away every night, however, it was still in sight. I bought the Kallax Unit a while ago and used just the top part as my entry way table. The rest of the unit was in the garage and my husband wanted to throw away. Since was still in really good shape I decided to give it a try and put the whole unit together.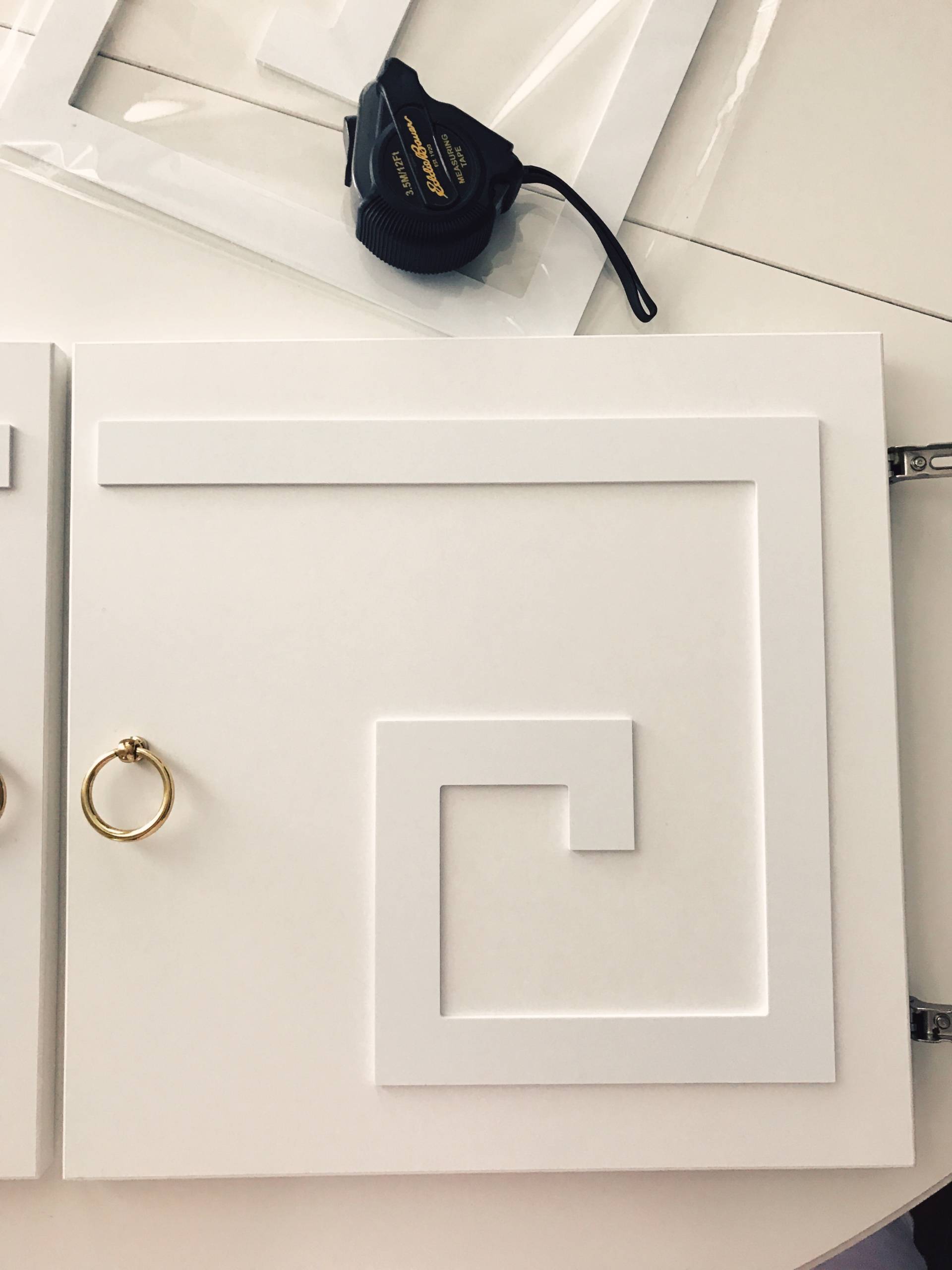 However, I didn't have the doors, so I took a trip to ikea and bought 8 doors for the unit. I really like the look of the unit with the doors and I really love that I was able to hide all the toys away!!
Before: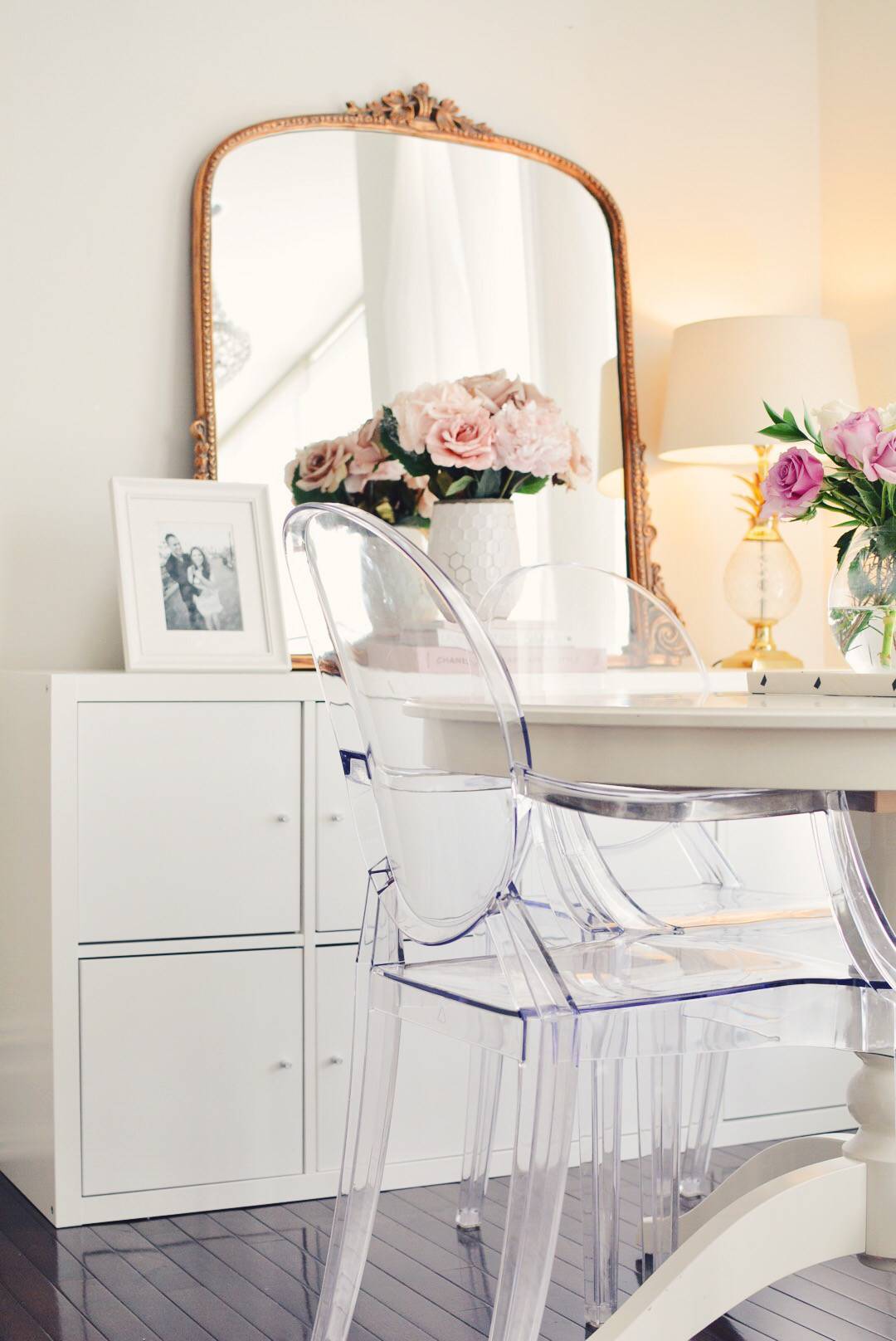 After: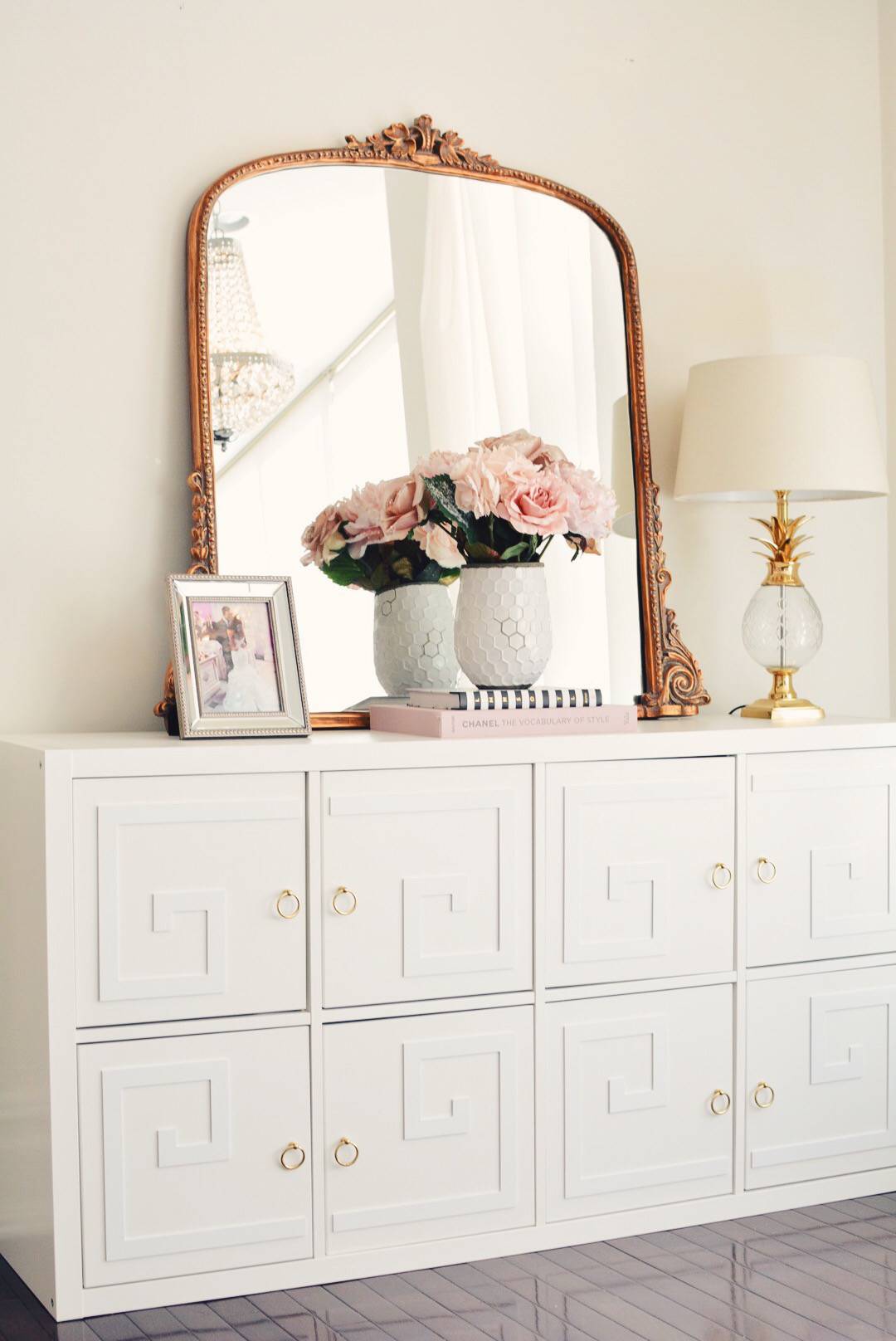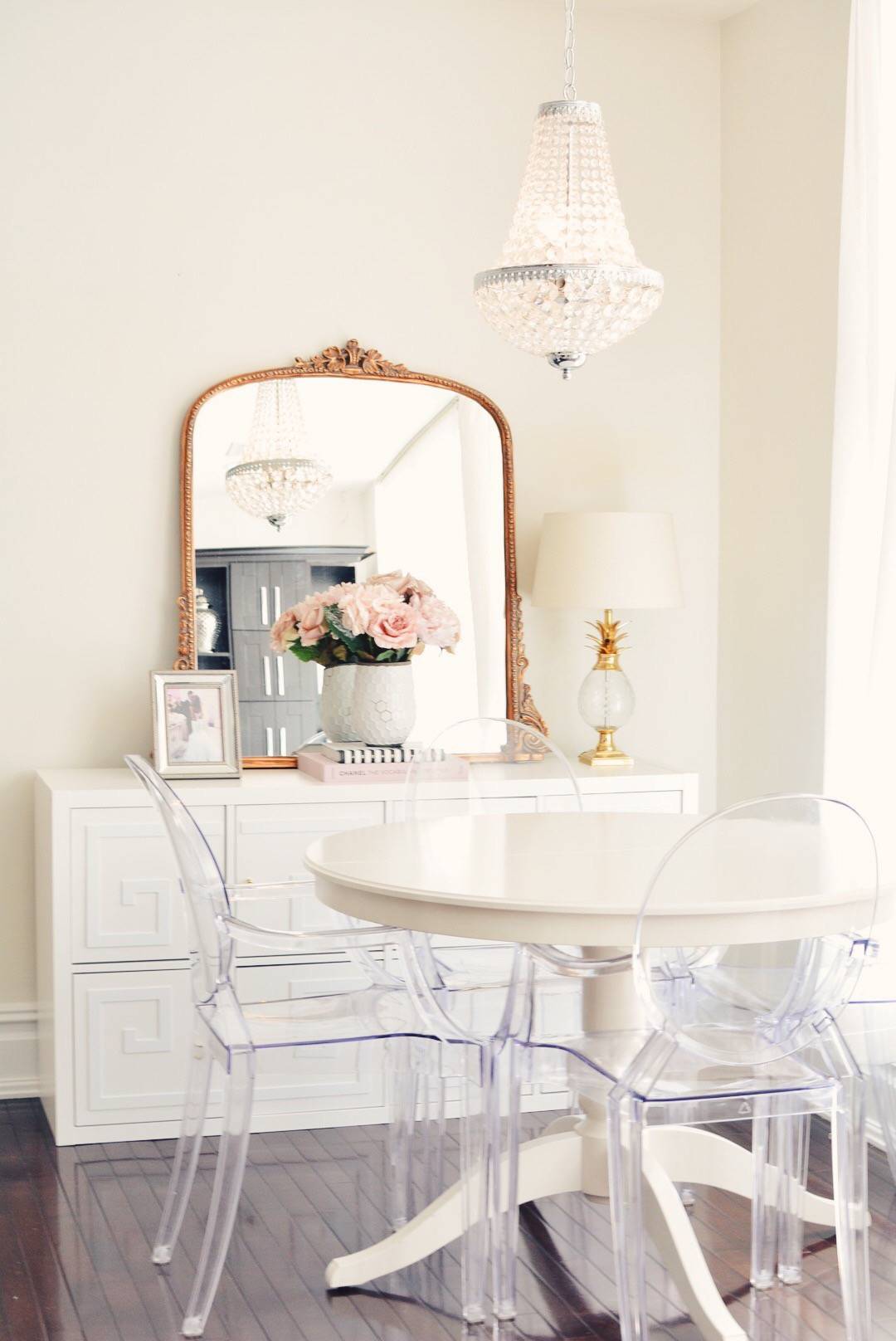 Lastly, I really wanted to add a little more glam to the unit and make it look less Ikea-ish. I added these gold ring knobs that I had from a previous project, they fit perfectly and added that gold touch that I love. I have always wanted to use overlays that I have seen it everywhere on Pinterest. I choose these Greek keys design and just used glue dots to add to the doors (if you are doing the overlays, make sure that you add it before installing the doors, I had to remove the doors to add the overlays). It was super easy and it definitely gives the unit a more expensive look! What do you think?
My friends at O'verlays.com are currently offering a 15% off for ThePinkDream.com readers. Use code: THEPINKDREAM15 at checkout.
Total cost:
Kallax Unit: 69.99
Insert Doors: $120  (8 Doors)
Overlays: $64  (4 needed)
Ring Knobs : $28.48 (8 needed)
Hope you have a lovely rest of the week!
Ceres