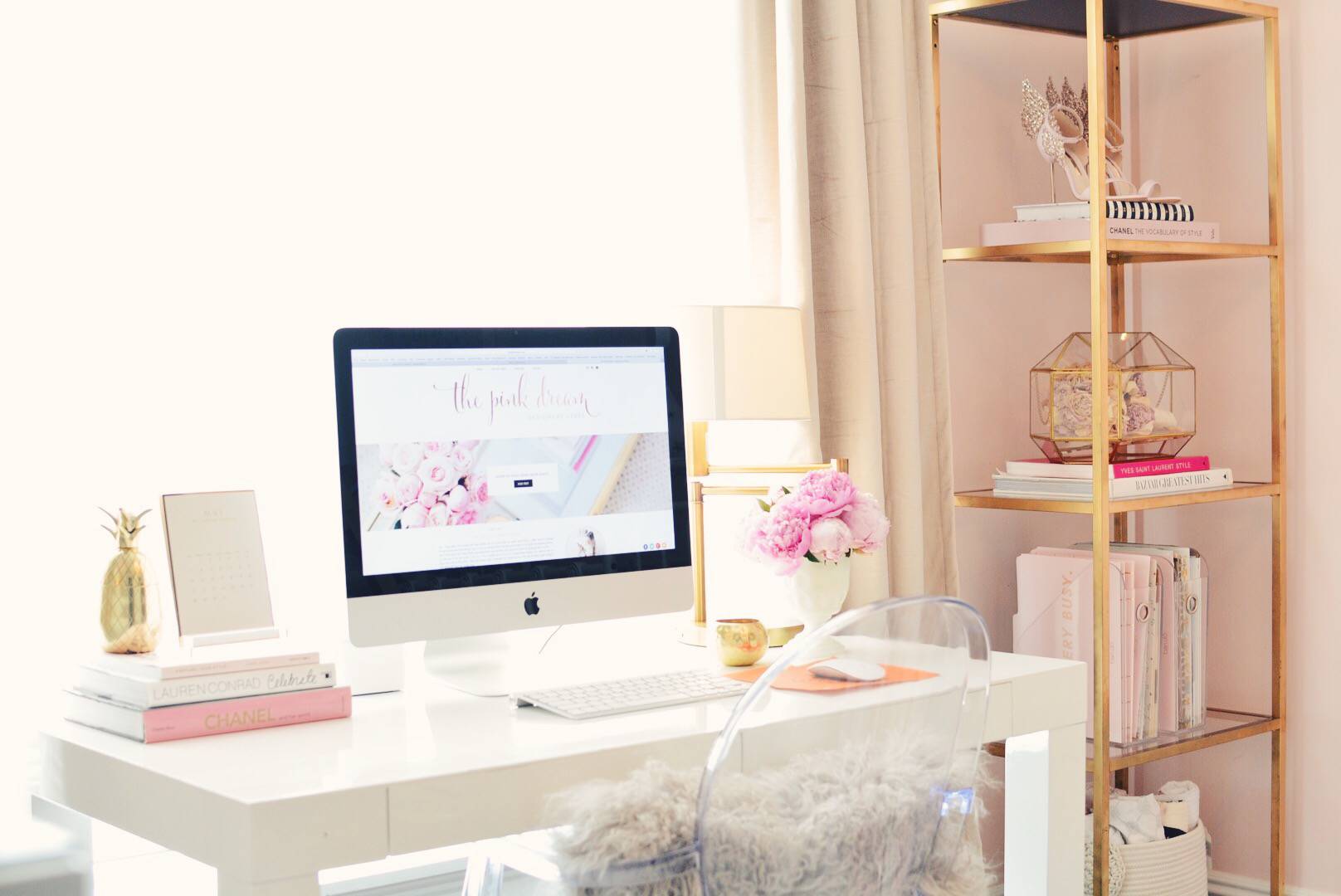 We all have them, electronics and the cable mess that they create. Seriously, Apple and the likes should have gotten more advanced by now and gotten rid of all the cables, right?!! It really is an eyesore and such a pain to actually hide it. So in today's blog post I will turn it over to the hubby (thank you hubby!!) to talk about how to organize and disguise all these annoying cables! He did such a good job hiding the cords under our desk. Here is a picture of our little office area before we organized the cables and how bad it looked: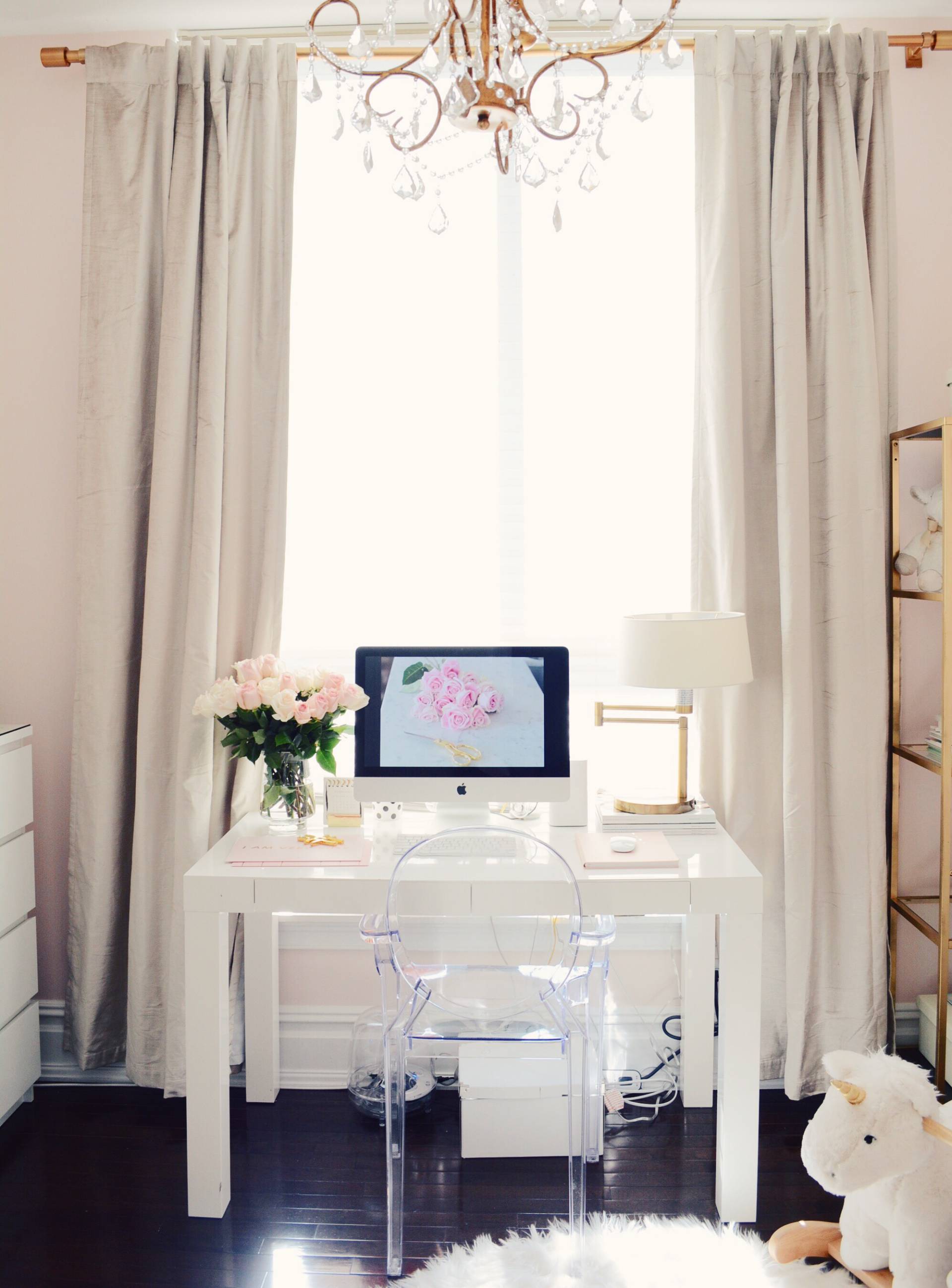 From the hubby:

It was a Saturday morning while playing with Sophia in her room that I noticed the mess under our desk. It was then I realized the cable management in our nursery/office was extremely sub par. I knew this would be a project my wife would love for me to dive into. Who enjoys those horrible wires all over and under the desk? Not us.. Especially when you find your infant trying to eat said wires. My next step.. Proceed to old faithful.. AMAZON!
The supplies:
The Plan:
The first thing you want to do is place out where everything should go. Once you have the layout, you can start the application process. Under our table there was empty space behind the drawers, which was the perfect place for the surge protector.
Step 1: Use the double sided 3M tape on the back of the surge protector and the cable runner.  Press firmly in the desired location.
Step 2: Begin to run your cables through the runner. I kept the main cables in the runner and smaller cables were attached with the clips and guided to their location.
Step 3: Attach a couple of cable clips to the legs of the table to keep the wires in place and out of sight.
Now for the not so pretty pictures: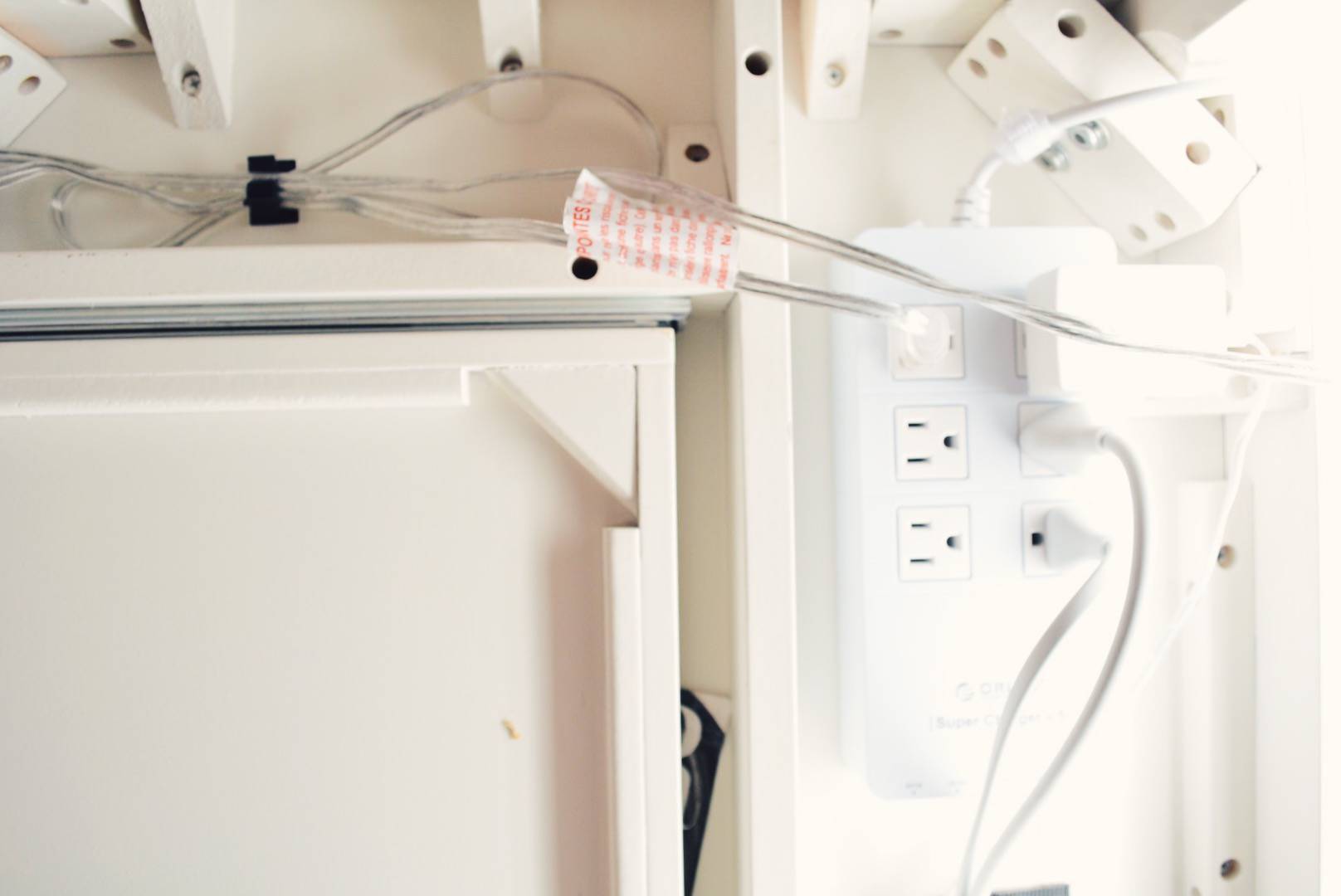 Here you can see where the cable surge was placed and how I organized the cables in the cable runners.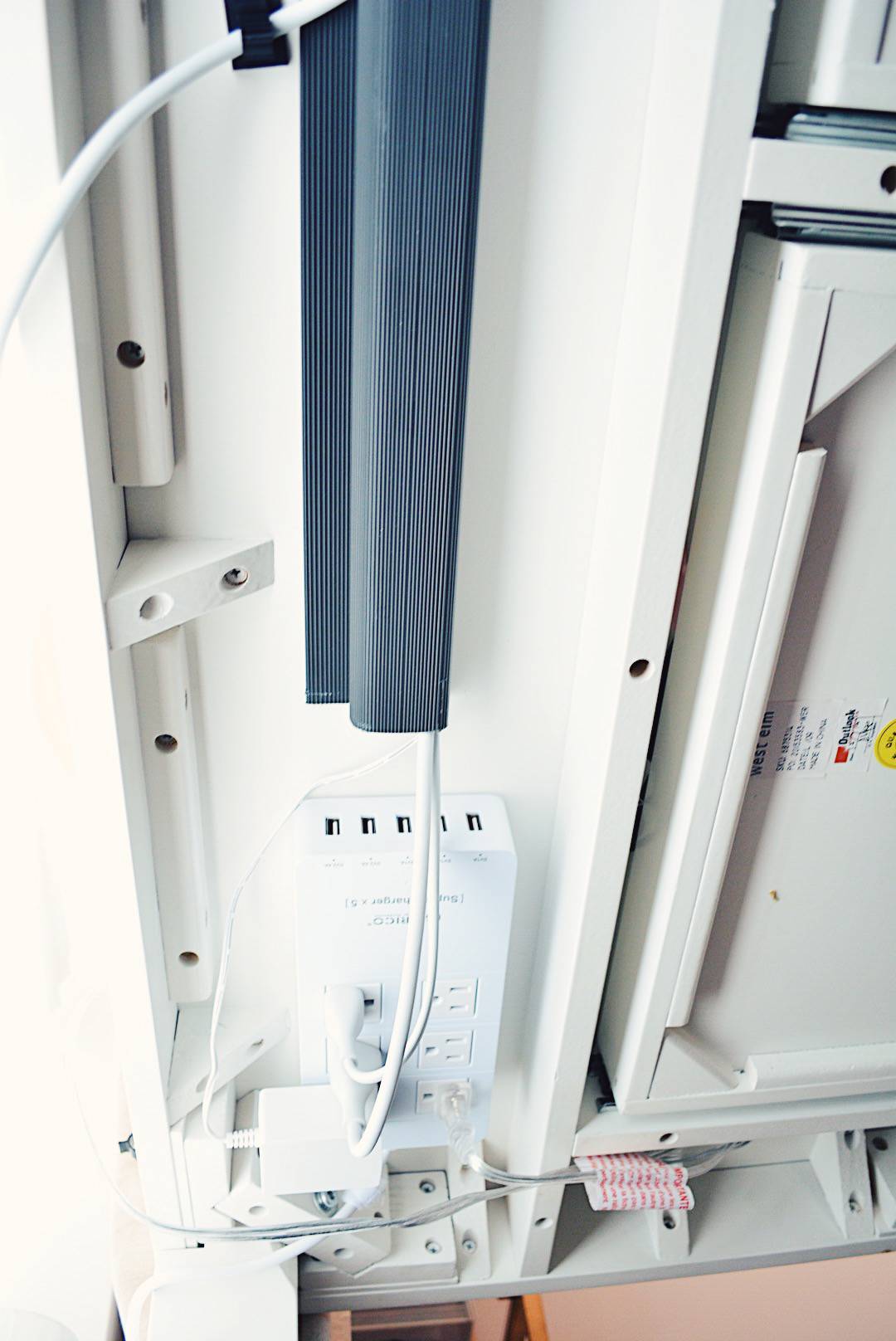 Some of the cables went into the cable runner and some were held in place with the clips.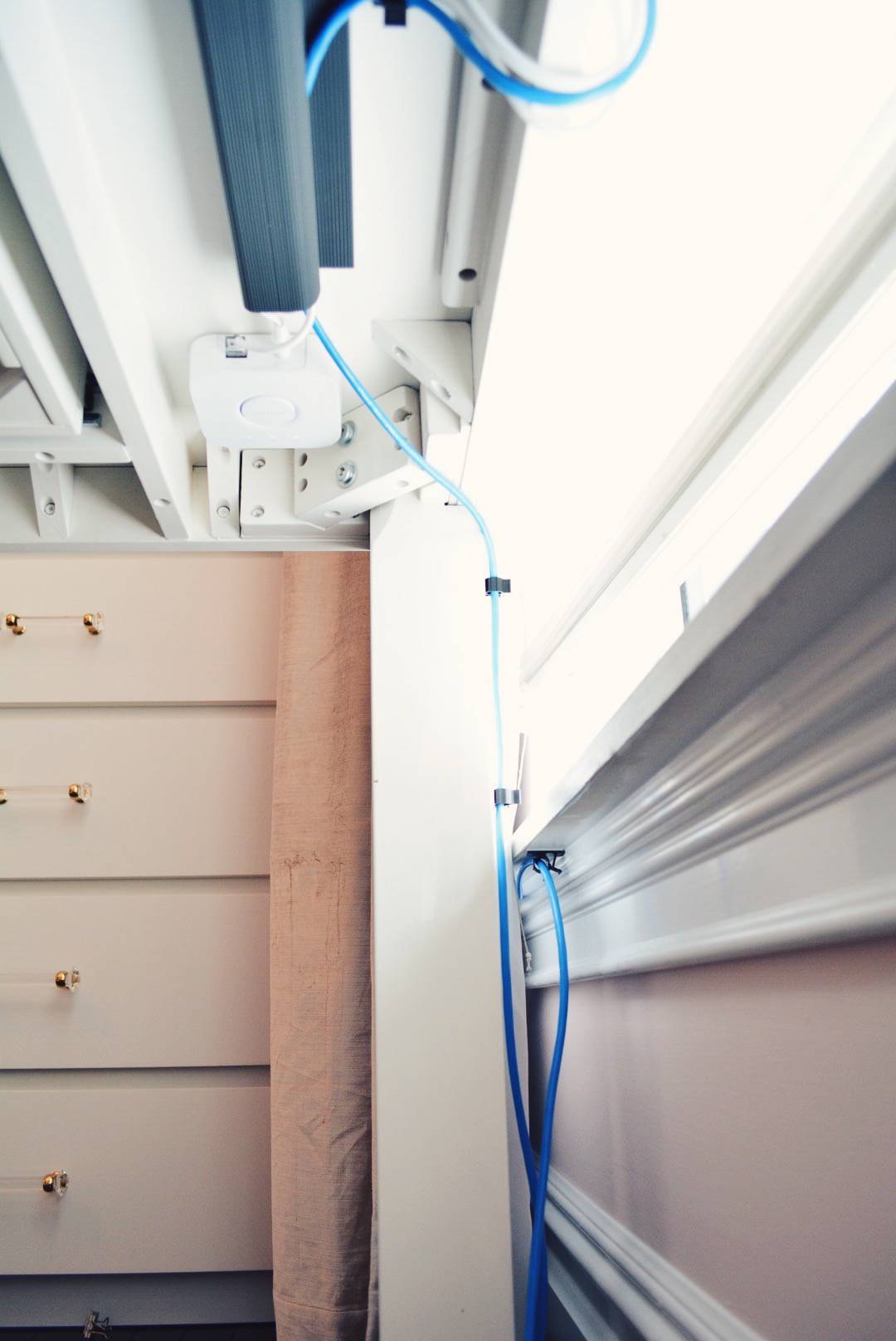 Behind the legs I placed cable clips to run the wires thought it.


Shop the post: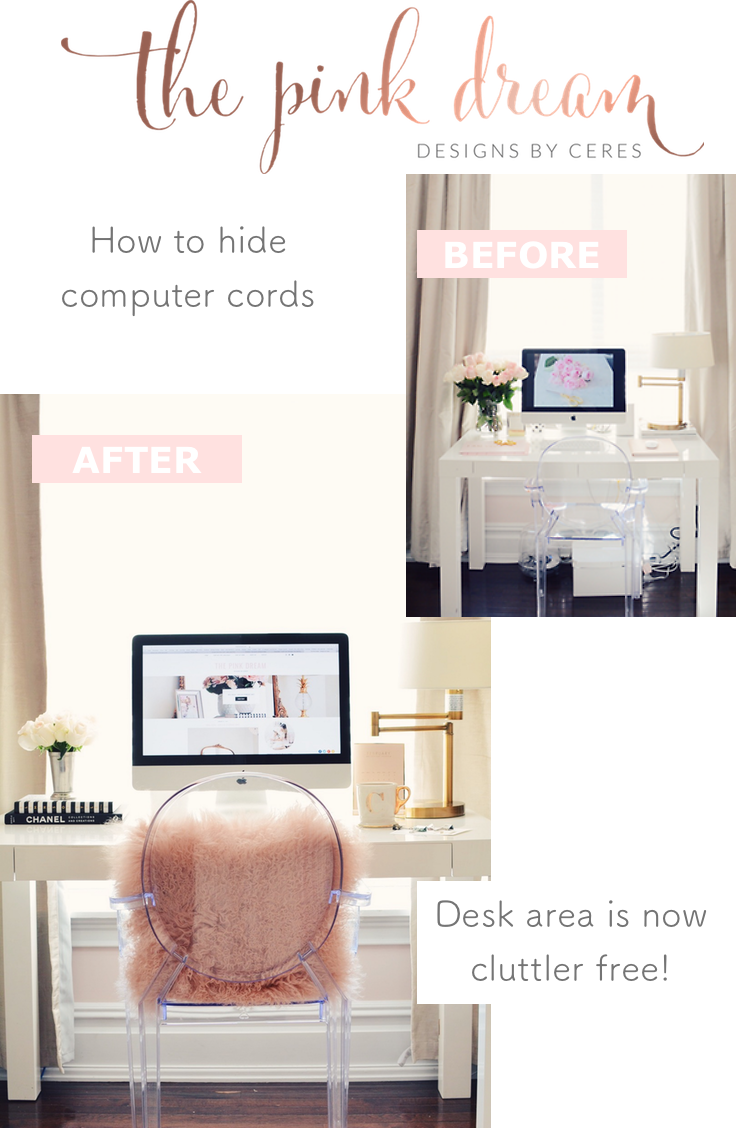 How amazing is that? I love how clean it is under the desk and that I no longer have to see all of that cable mess!! Thank you so much for reading! Have a wonderful week!
With love, 
Ceres