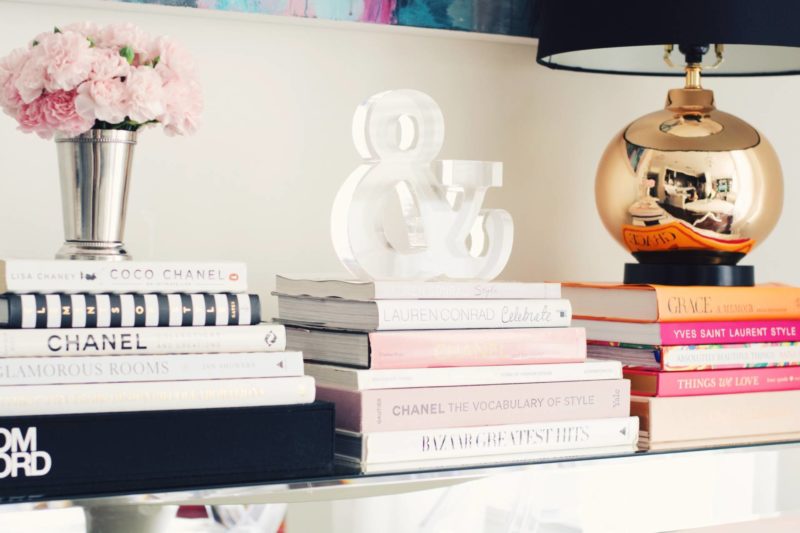 When it comes to fashion books (or coffee table books), I'll admit, I'm a total hoarder! They are a must have when it comes to decorating my coffee table, entryway and night stand. I started collecting them a few years ago and became obsessed!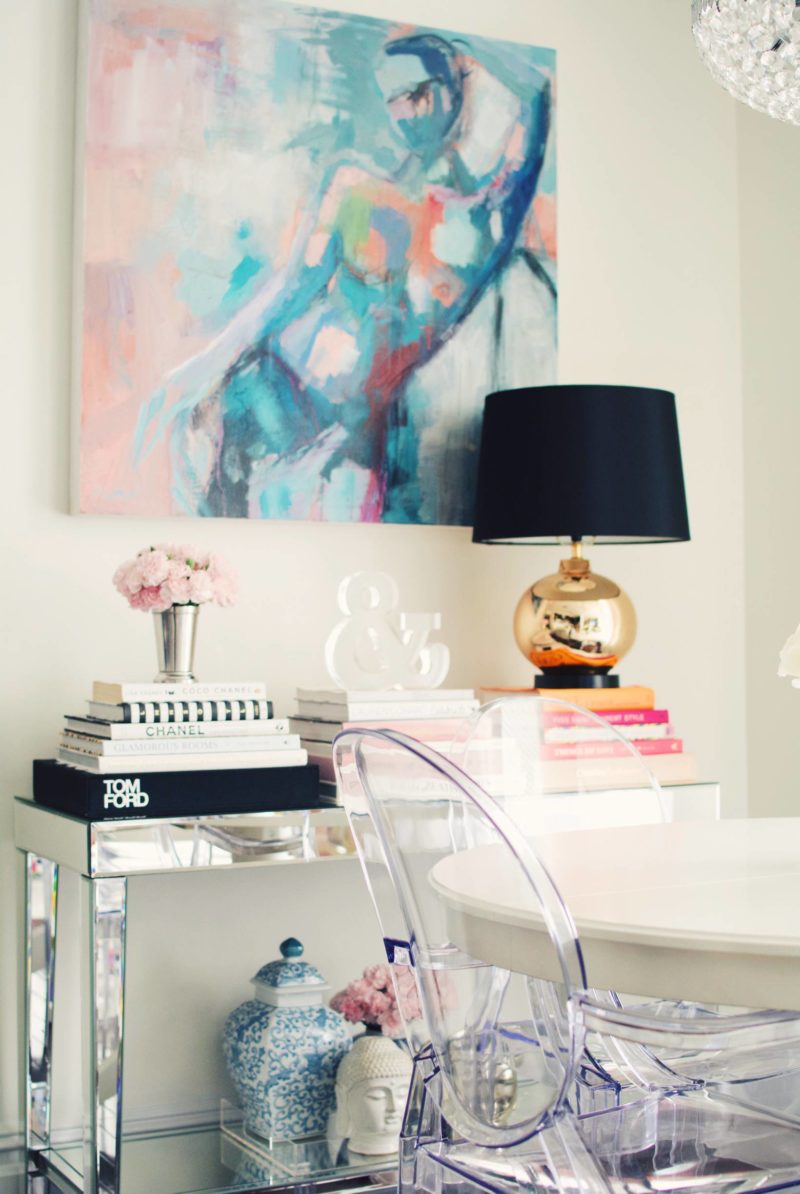 There are so many ways of using books throughout your home. Below are some styling tips that I follow:
Selecting colorful book covers is a great way to add a pop of color to your room.
Overtime you collect books based on your hobbies and passion, showcasing them is great way to add character to any room.
They can be used to serve as a placeholder for smaller items that you want to display on your coffee table or bedside table. I usually like to stack them in groups of two or three, but there are so many other ways of displaying them.
I am a big fan of color coordinating books. However, if you are going for a more eclectic look, don't be afraid to mix and match colors. Keep in mind, what other colors you have in the room so they compliment your overall decor.
Coffee table books can get a little expensive. Hence, whenever there is a sale, I try to grab some. There is no shame in buying used ones! I have a couple used ones that I purchased off amazon and they were in great shape. Yard sales and vintage stores are also a great source for beautiful books that won't break your budget.
Free art! I'm guilty of framing some pages from my favorite books and using them as art.
Here are some of my favorite books: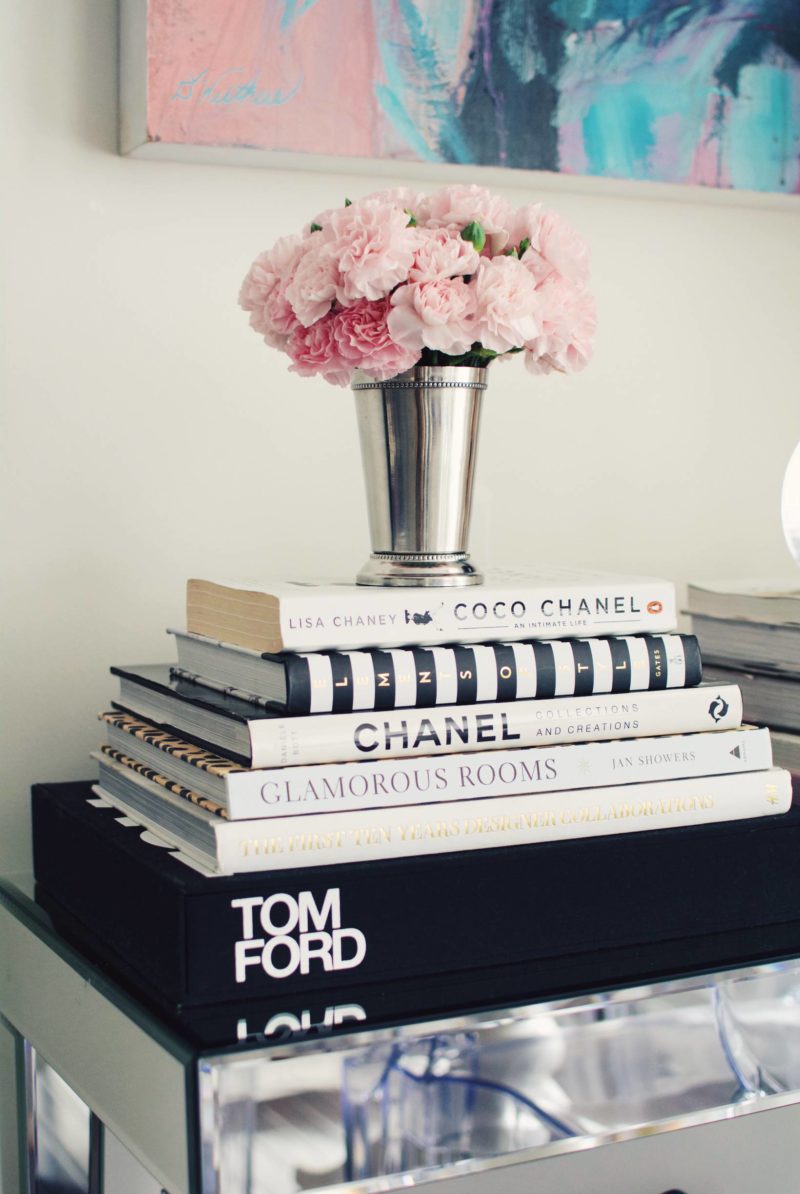 The Classics: you can never go wrong with black and white covers such as Tom Ford, Chanel or Kate Moss books. This décor one is inexpensive, looks great and it's such a good read!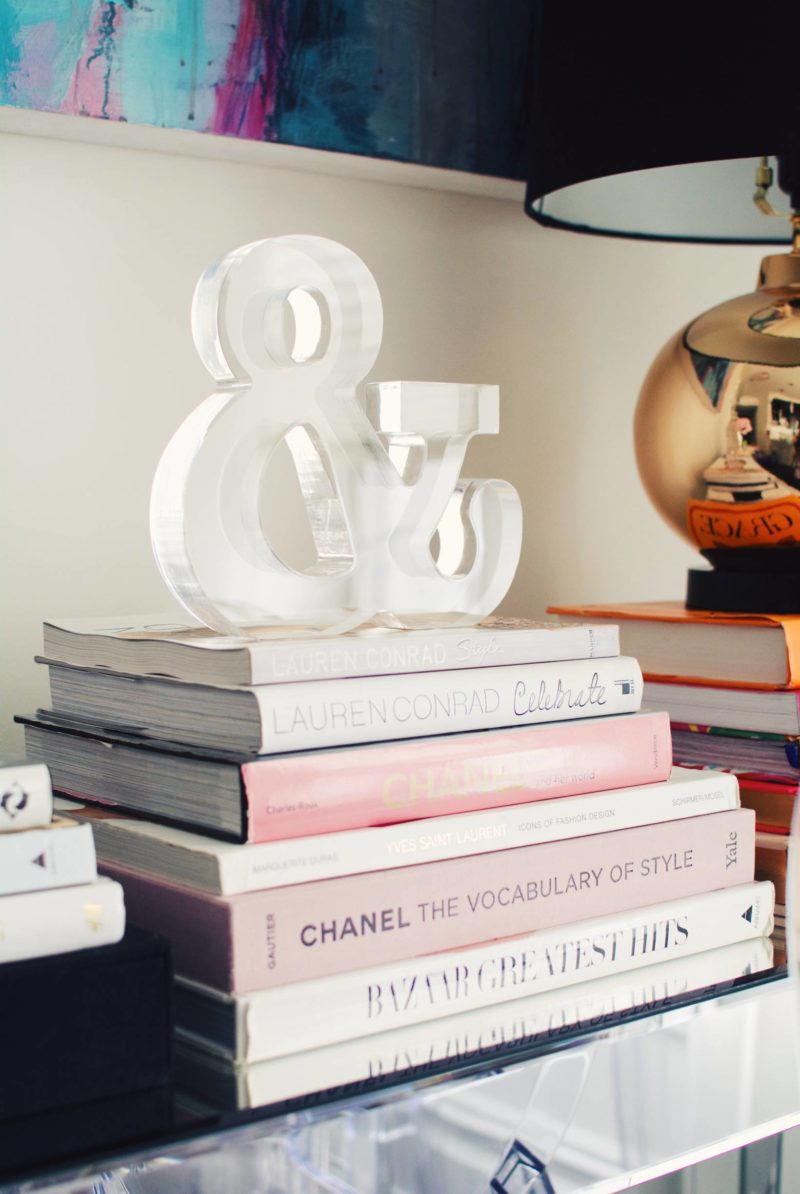 The Pinks: I love adding a touch of pink to my room with books. One of my favorites is this Chanel book that has a beautiful dust cover in a blush pink. Still on my list to buy is this Kate Spade and "It" by Alexa Chung.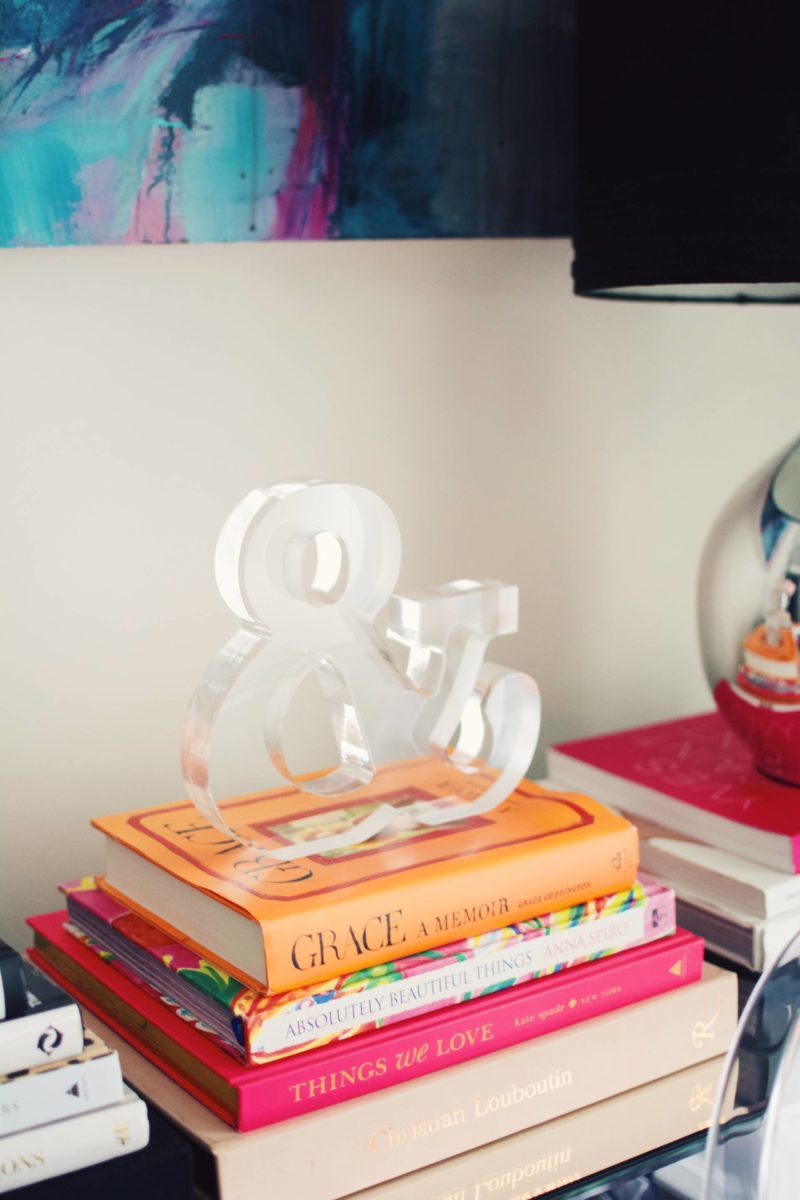 The oranges: Add a touch of sunshine with an orange book. These also go great with the classics.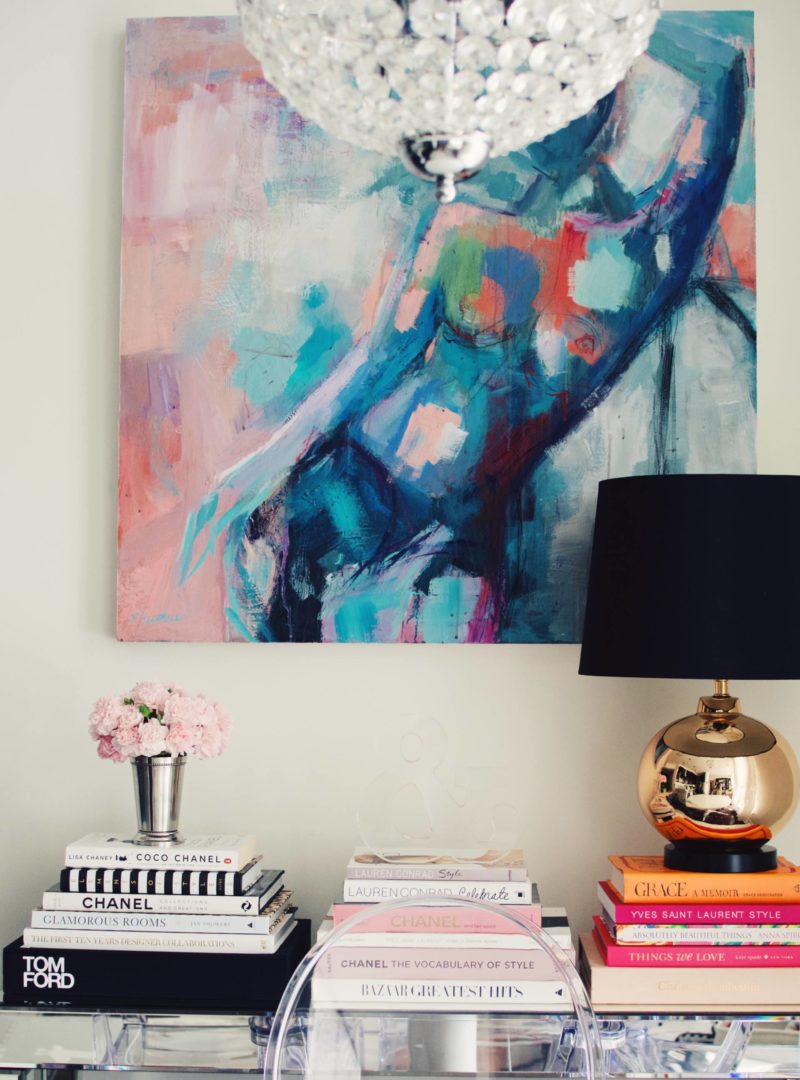 Other Items in this post:
Mirrored Console table| Lucite Chairs|Lamp: Hobby Lobby (old)|Art: Donna Weathers|
For more inspirations, check out my coffee table styling board on Pinterest.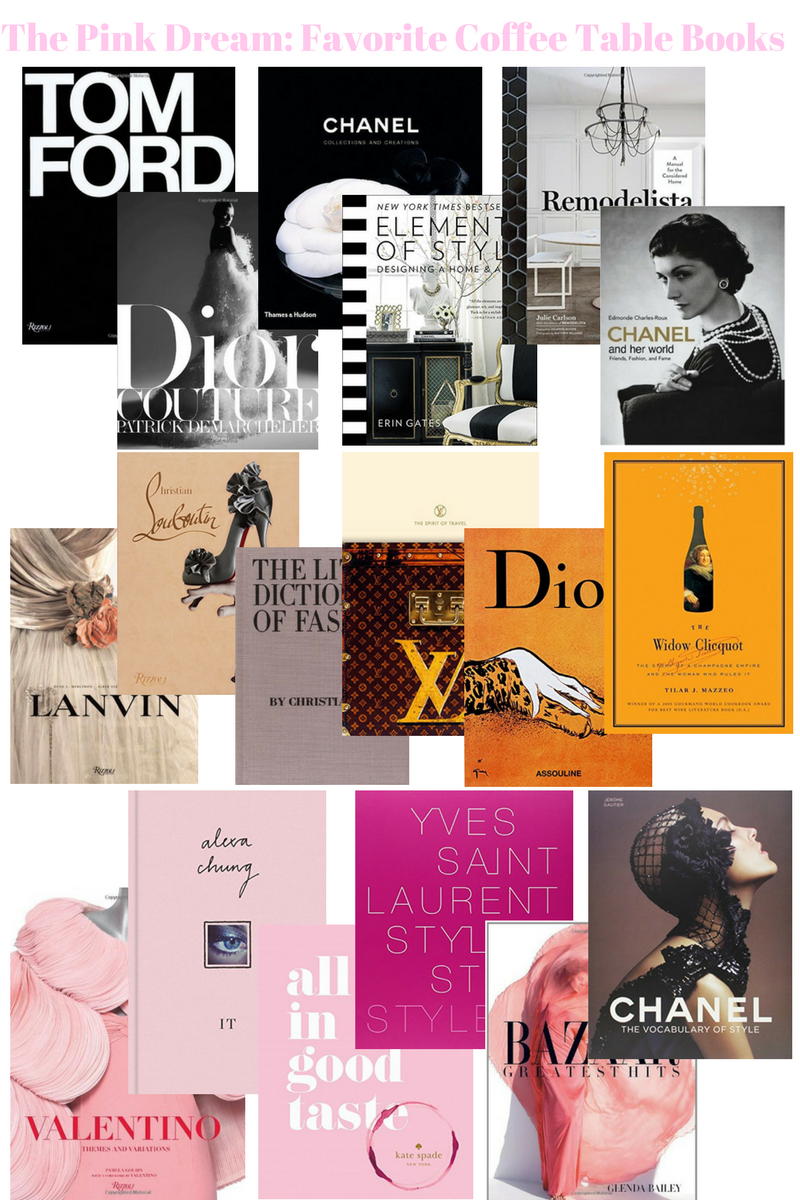 Xoxo,
Ceres