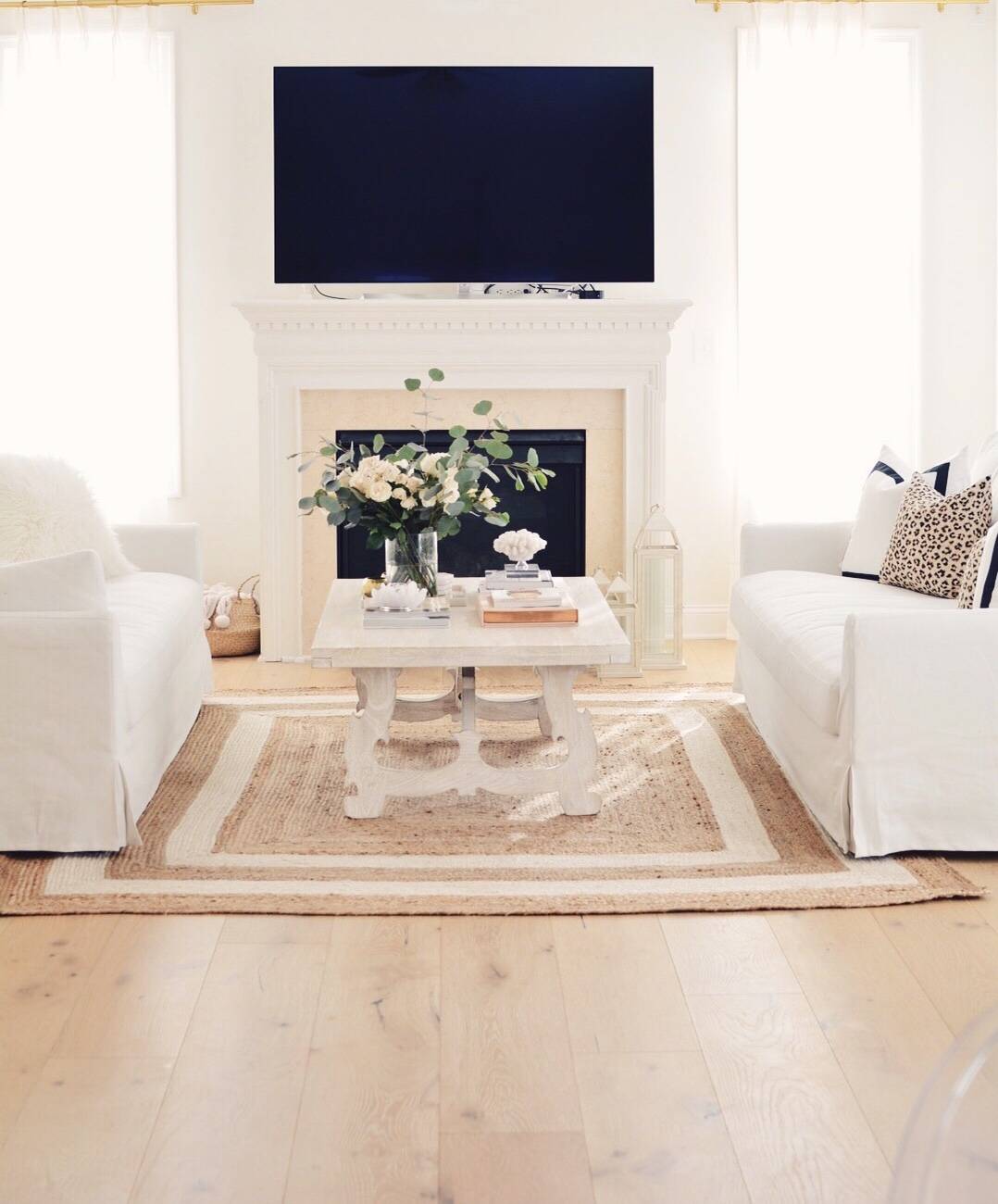 I have been doing soooo much on line browsing the past couple of months, as I select furniture for the new home, that my thumb its about to fall off! It would be great if I had a couple of houses to put all the furniture I fall in love with in it lol. But since I don't, I want to share my findings with you guys. Today I will be sharing my favorite coffee tables.
I recently bought this coffee table for the living room and I'm absolutely in love with it! This coffee table is huge, which means there is so much space for all my coffee table books and accessories. Its also a beautiful white wash wood, which is great to hide tiny fingerprints and dust! With my last coffee table I was cleaning after Sophia all day. The new one is definitely a lot more kid friendly, perfect for the family room. I moved my glass one to the formal living room, where Sophia doesn't hang out as much. We still have a lot to do in the family room, but I'm so happy with the way is turning out. I still need to select new pillows, new lamps, side tables, hang curtains in the back wall and my husband needs to hang his huge tv (and get rid of all the wires…).
Sofa| Rug| Coffee Table| Leopard Pillow| Black Border Pillow| Lanterns| Books: 1, 2, 3|
So here are some of the coffee tables I have been crushing on lately:
Farmhouse Coffee Tables:
Glam Coffee Tables:
Modern Coffee Tables:
Which one is your favorite? Let me know in the comments if you would like to see more round ups like this!
With Love,
Ceres