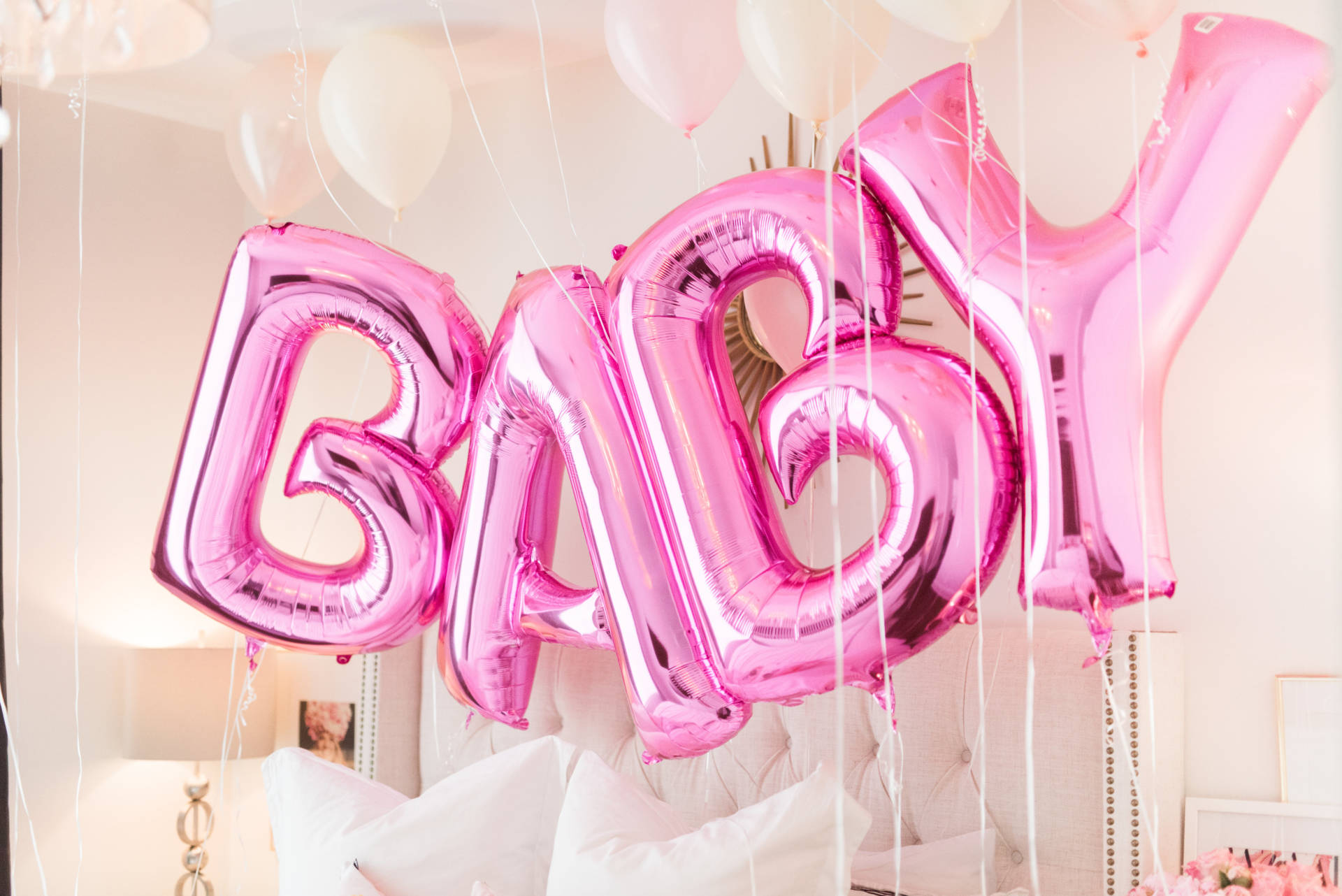 OMG! WE ARE PREGNANT AGAIN!!! I'm a little embarrassed by this story, but I'm going to tell you anyway. So a couple of weeks ago I was getting very sick and thought I had a stomach virus. That went on for a couple of days and I just wasn't getting any better. One day, my sister in law suggested that I take a test. I did just to humor her and it was positive!!! I'm not going to lie, I was shocked at first, I really wasn't expecting or planning on it.
Now, I know what you are thinking, how could you not know??! I'll tell you, when you have a baby, a full time job and so many other things going on, you forget to track your period!!! Duh! I found out when I was short of 12 weeks, which its amazing! I love the fact that this pregnancy seems so much shorter than my first and I'm already 20 weeks! Can you believe it?
And guess what?! Life is about to get a lot more pink around here. We have another baby girl on the way, and we couldn't be more excited! I love that Sophia will have a little sister and best friend. Coming from a family of three boys and me, I know how much I wished I had another girl around. My husband is also super excited, he really wanted another baby while I was on the fence about it. Sophia, I believe, is loving the idea too! She kisses and hugs my belly all the time. She will be such a great big sister, she loves and cares for all her babies and yells "baby, baby!!!" every time she sees any kid on the street lol! I really can't wait to see her with her baby sister. I am feeling super blessed that we will have another little angel in our lives.
With all of that, we realized that we need to do something about our living situation. While I love our condo and it was perfect for the hubby and I, it's just not working as it is with Sophia and all her stuff. It will certainly be impossible with another baby. We live in a very urban area that is not very kid friendly (both hubby and I work in NYC, so the commute is great). Hence, for the past few weeks we have been looking at options and what to do with our lives. That is why I have been a little MIA from Instagram lately, its been crazy around here!
Huge thanks to Jennifer Larsen for the most beautiful pictures of our little family. She is the most amazing wedding photographer if you are in the NY/NJ area! Check out her Instagram here.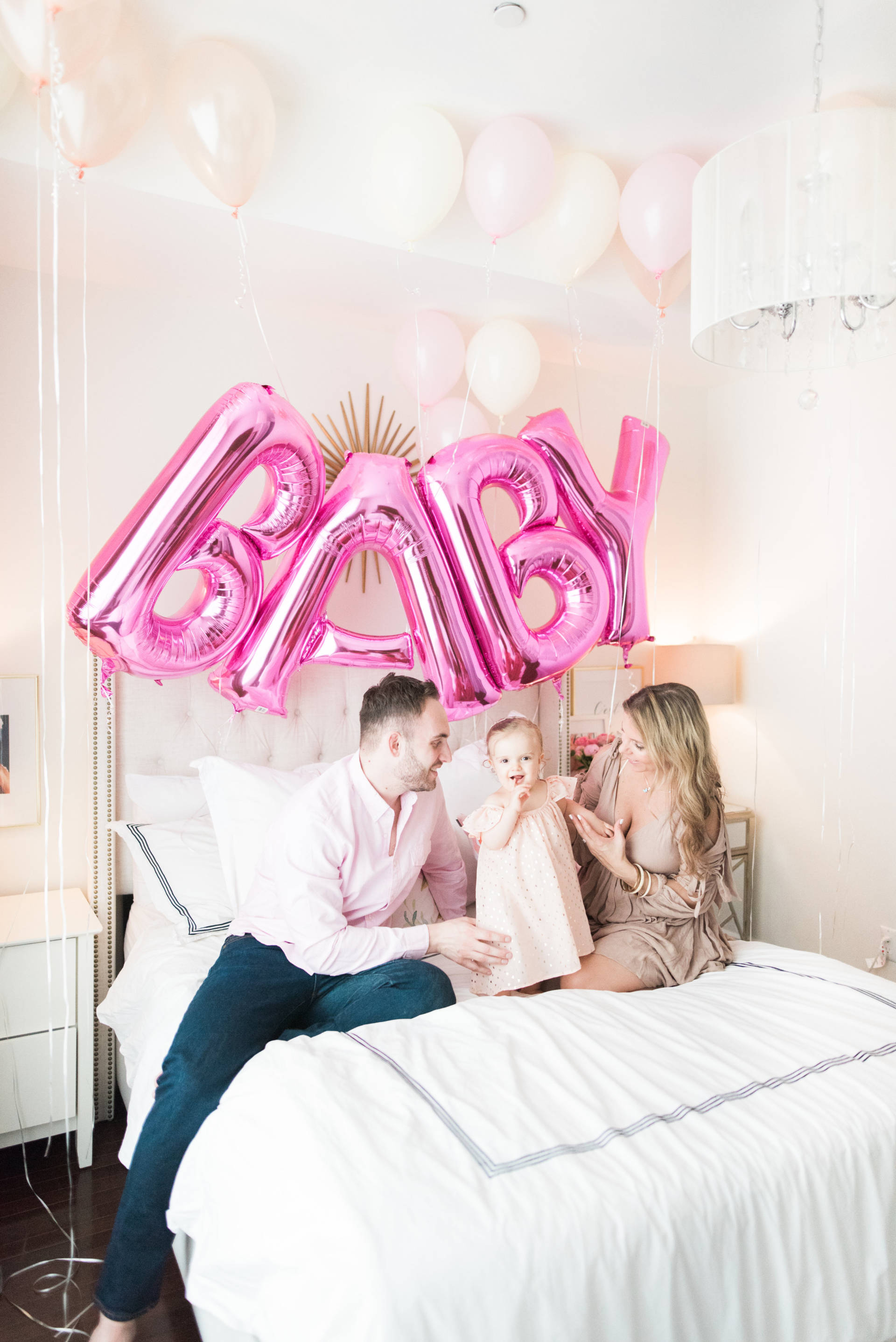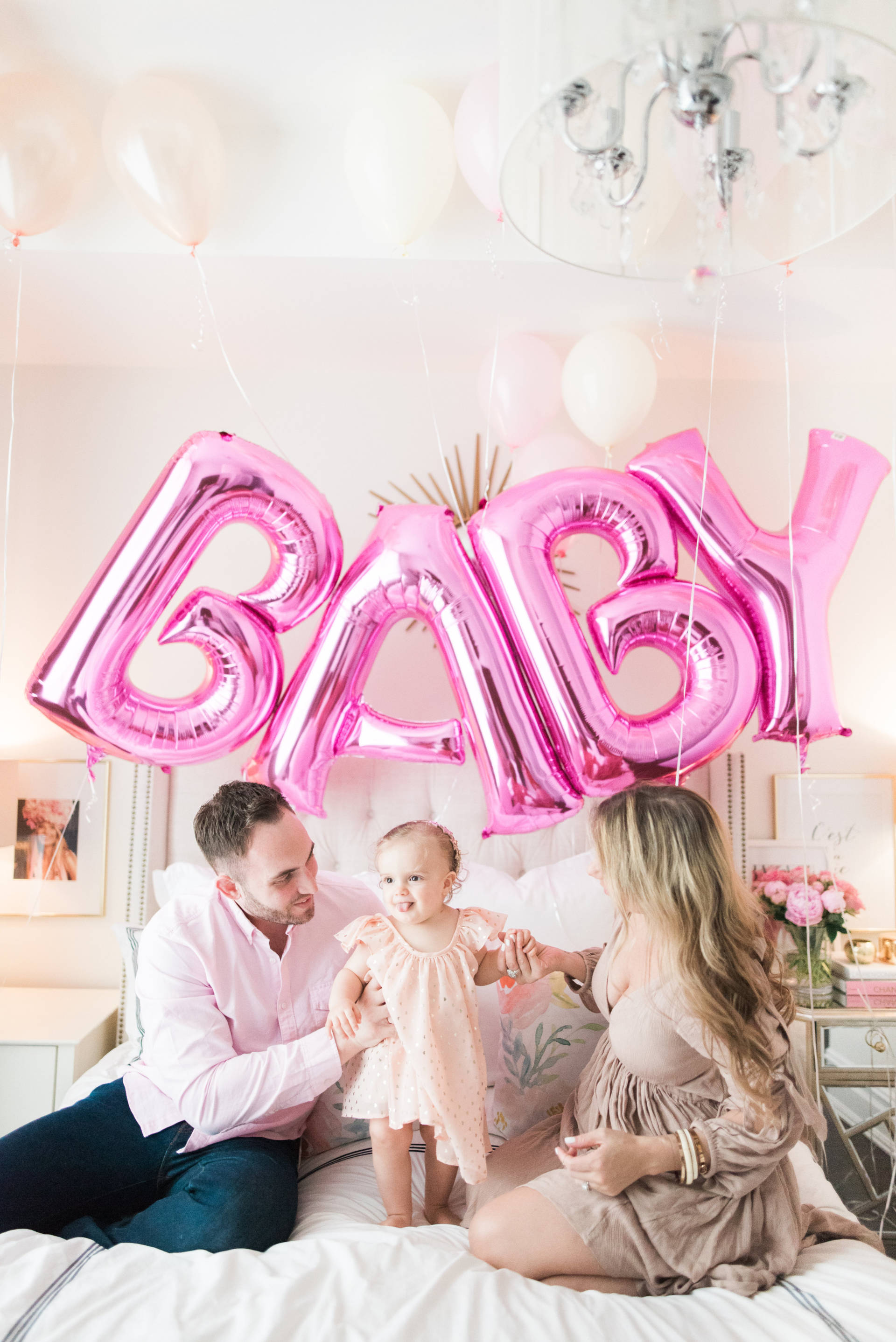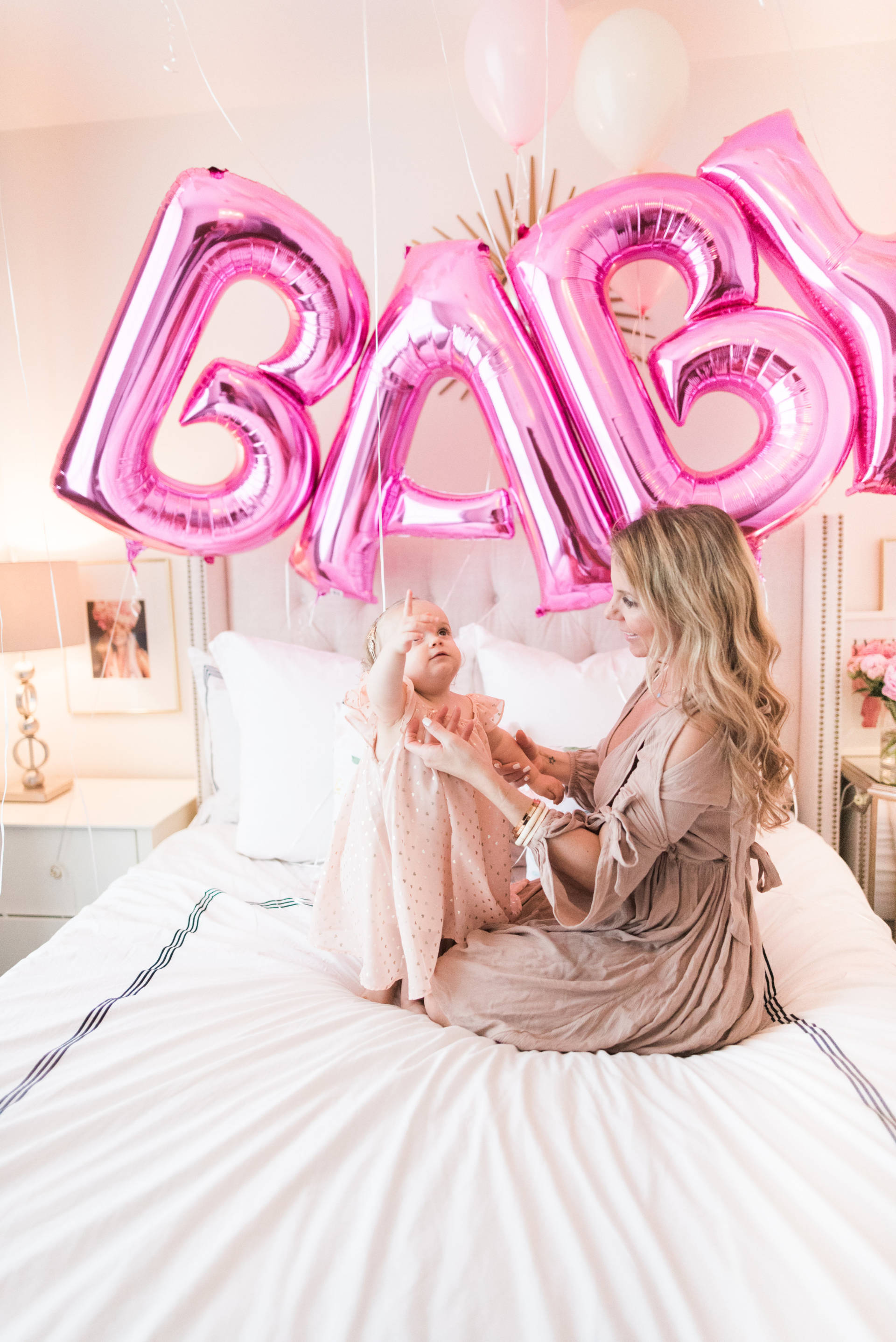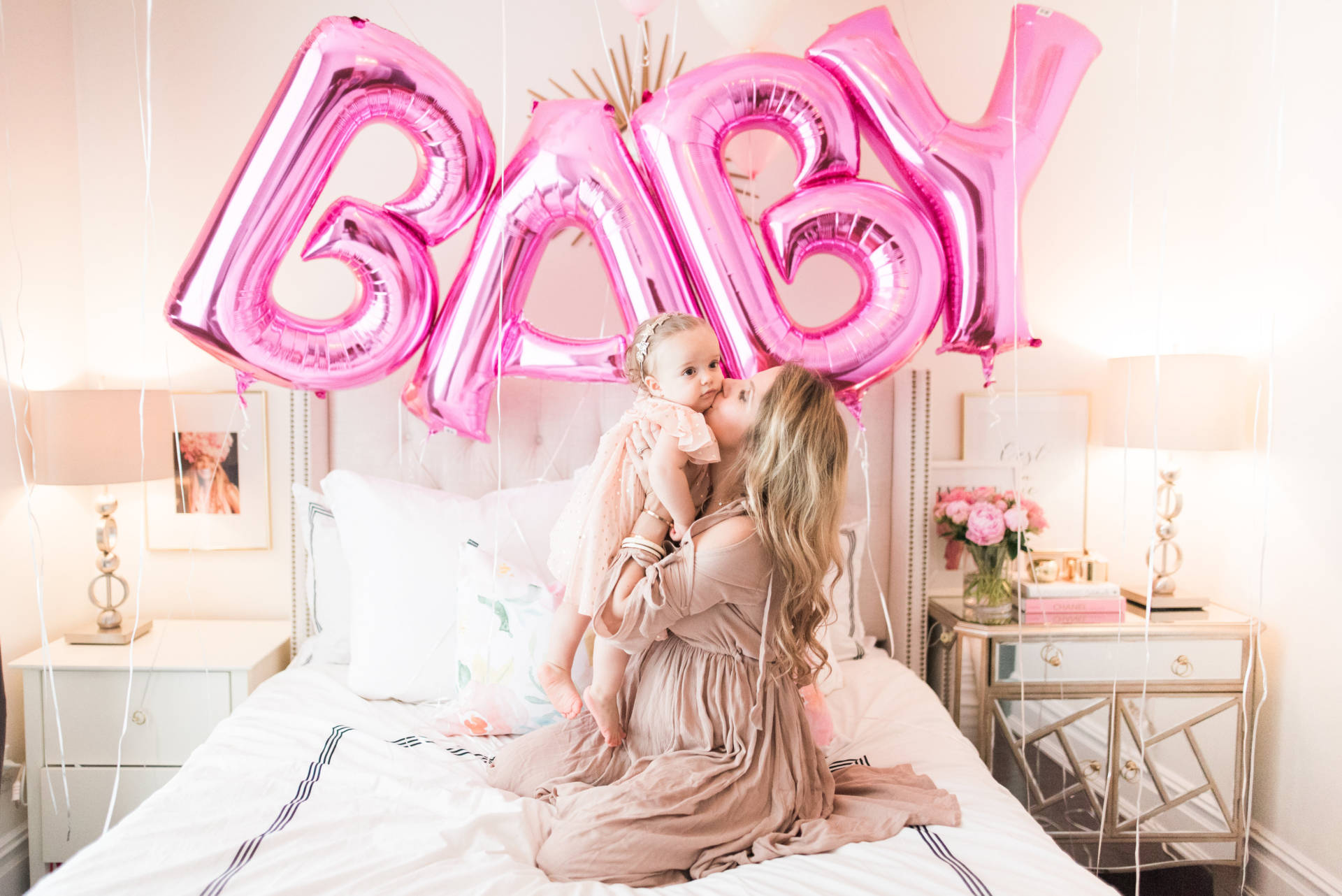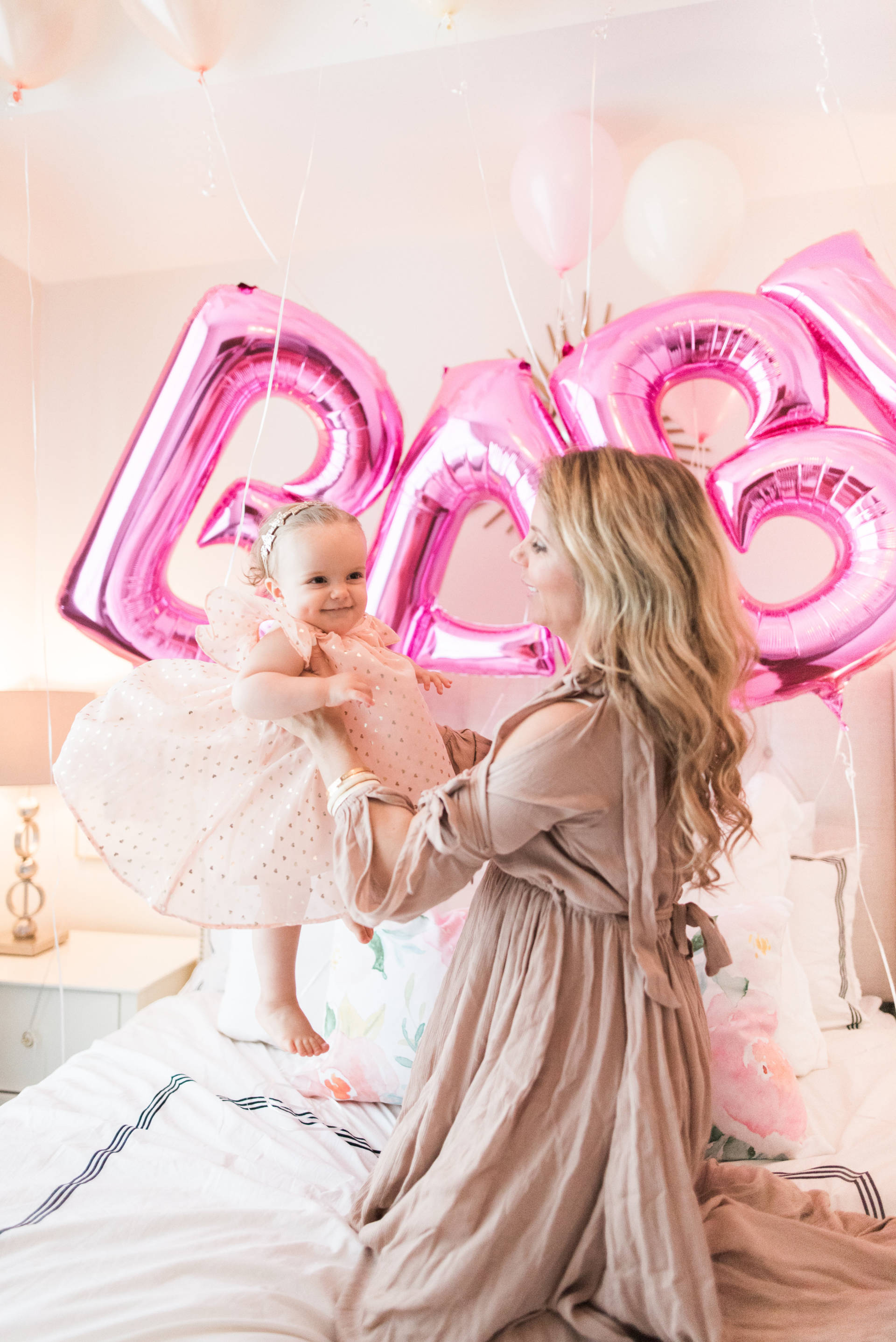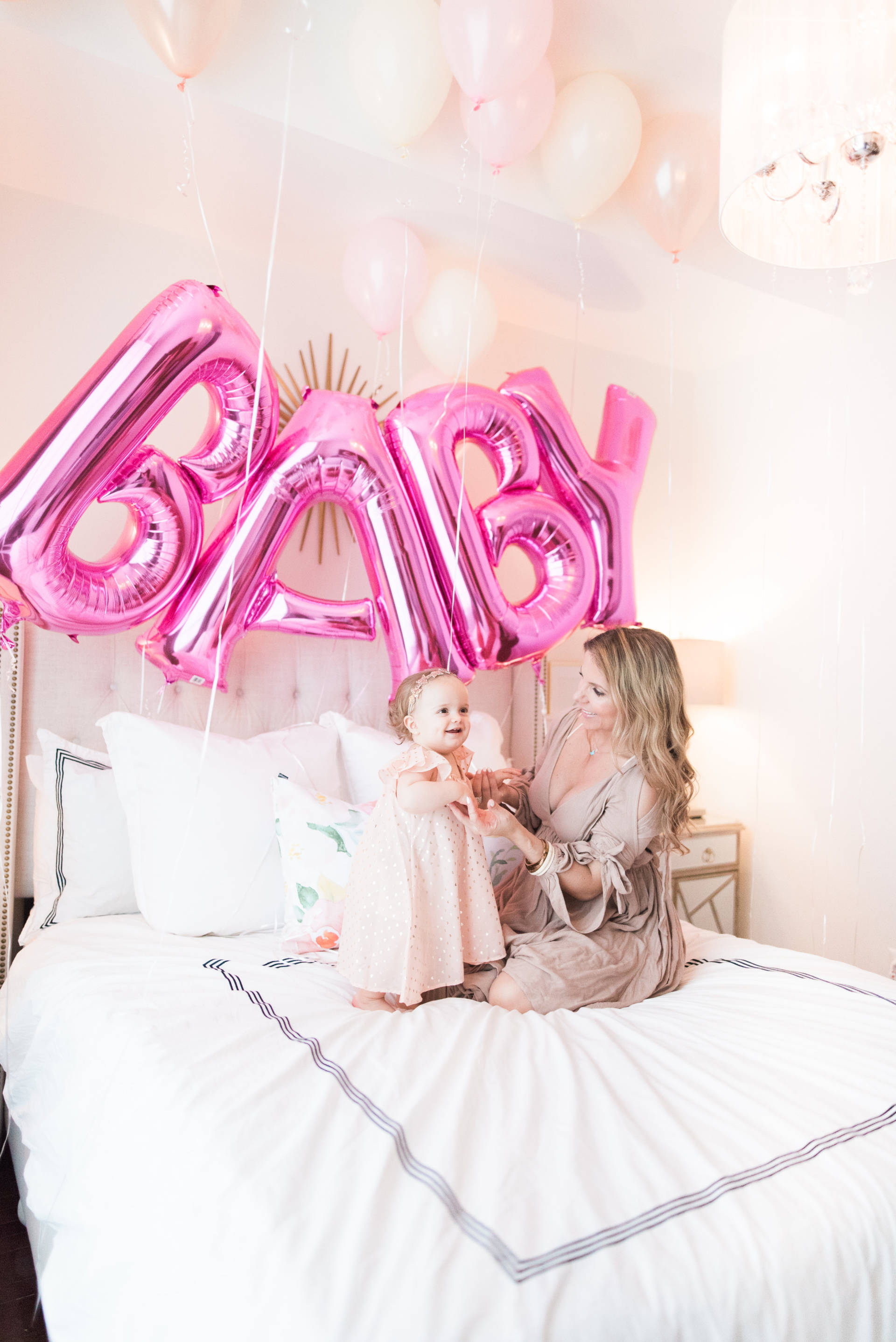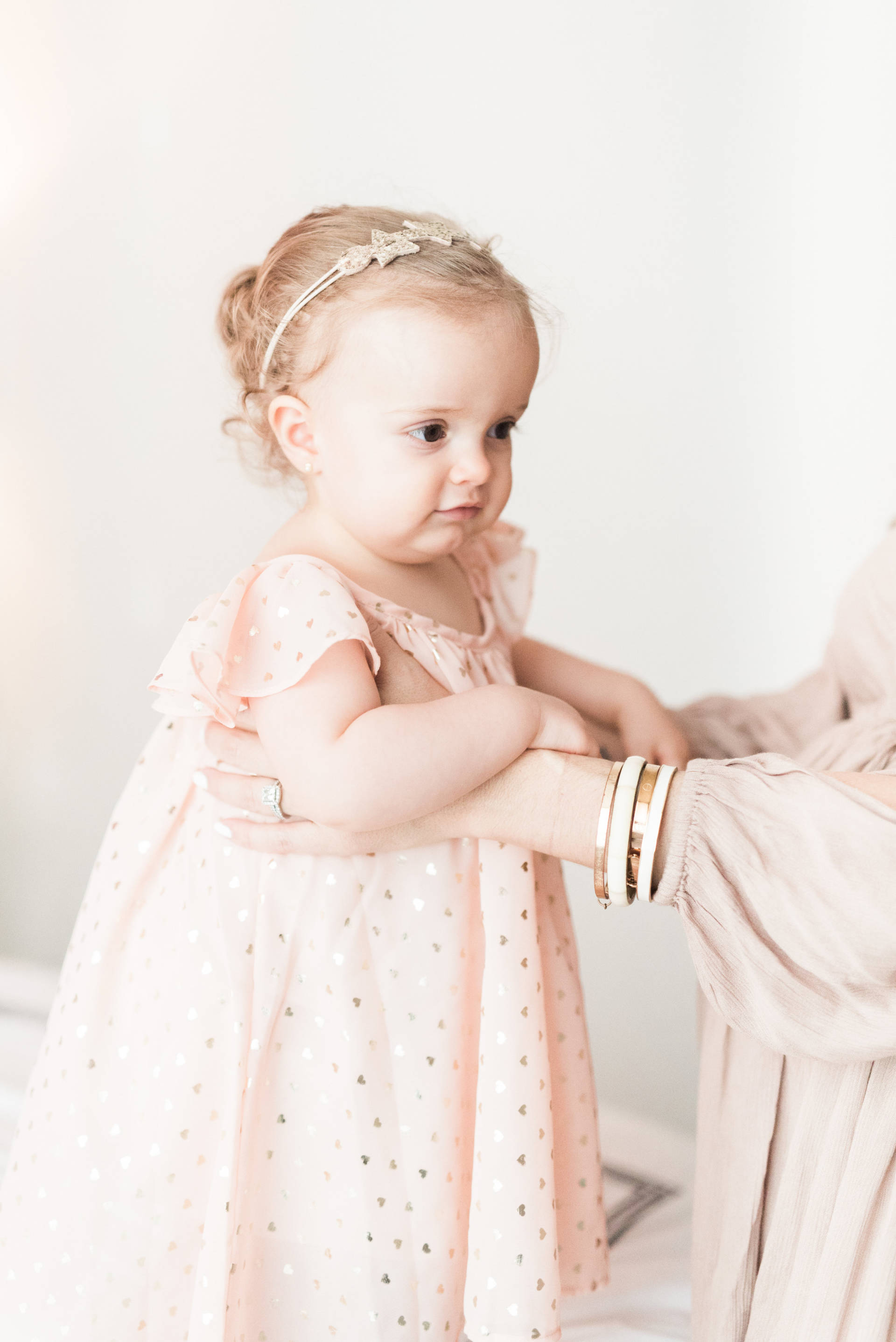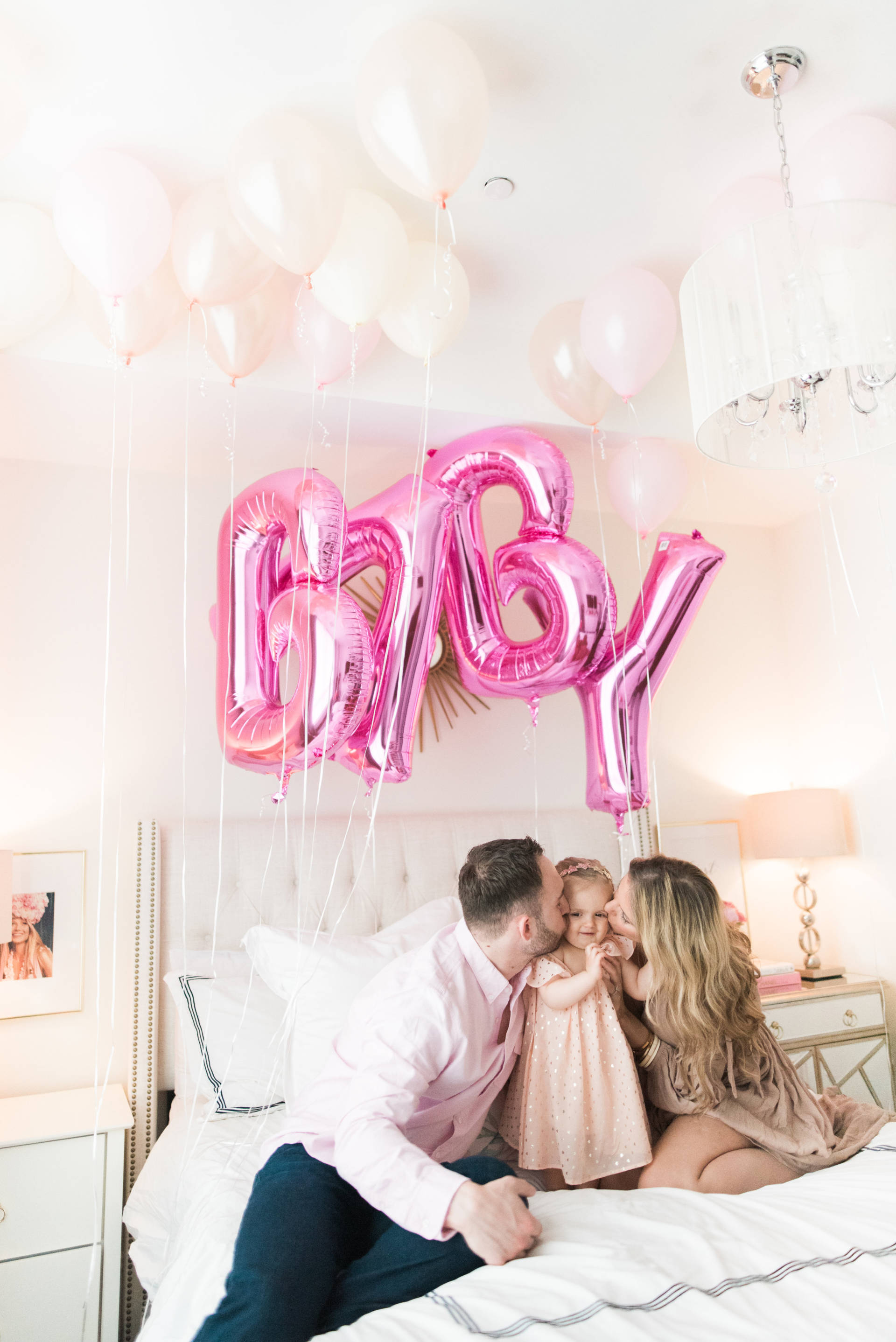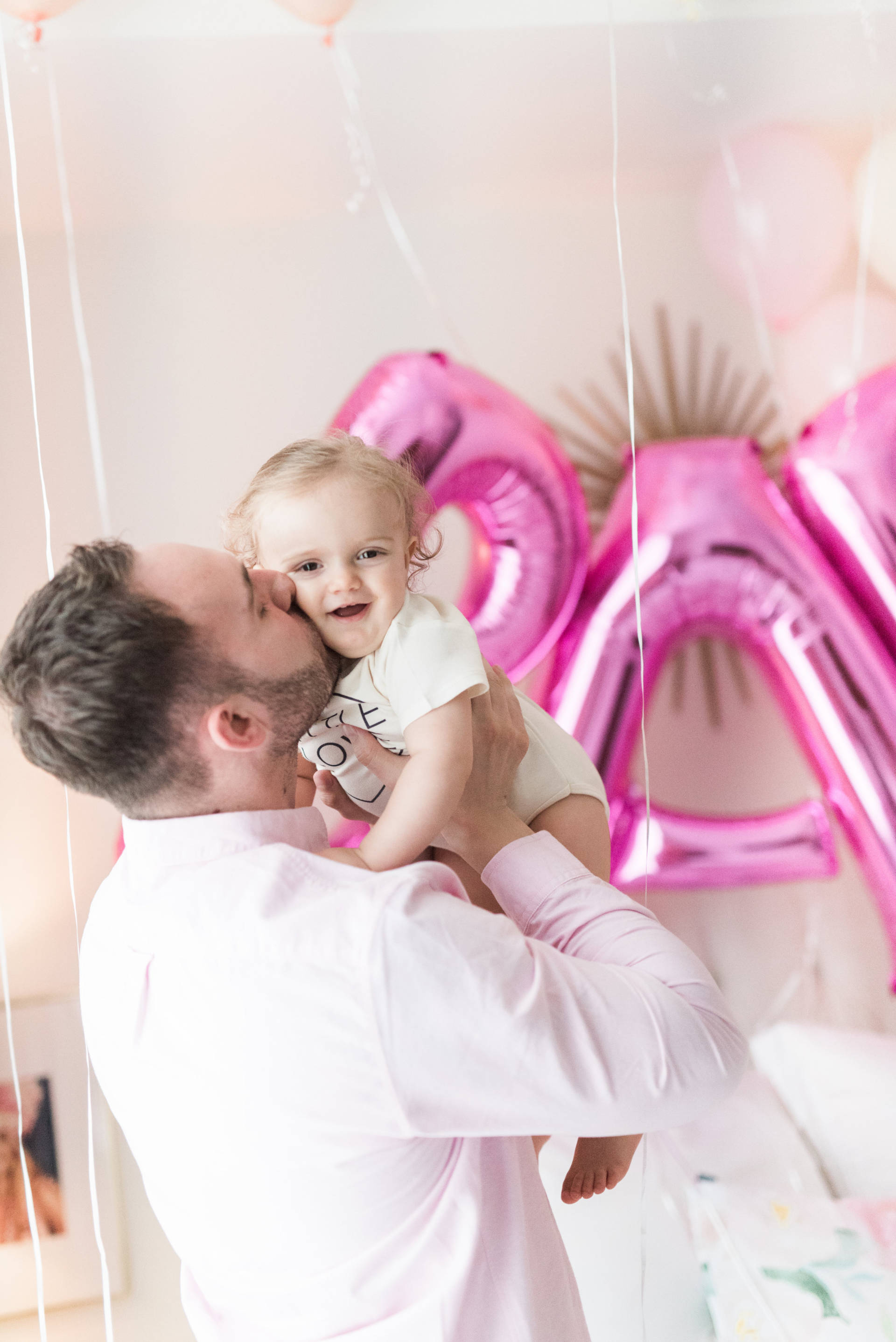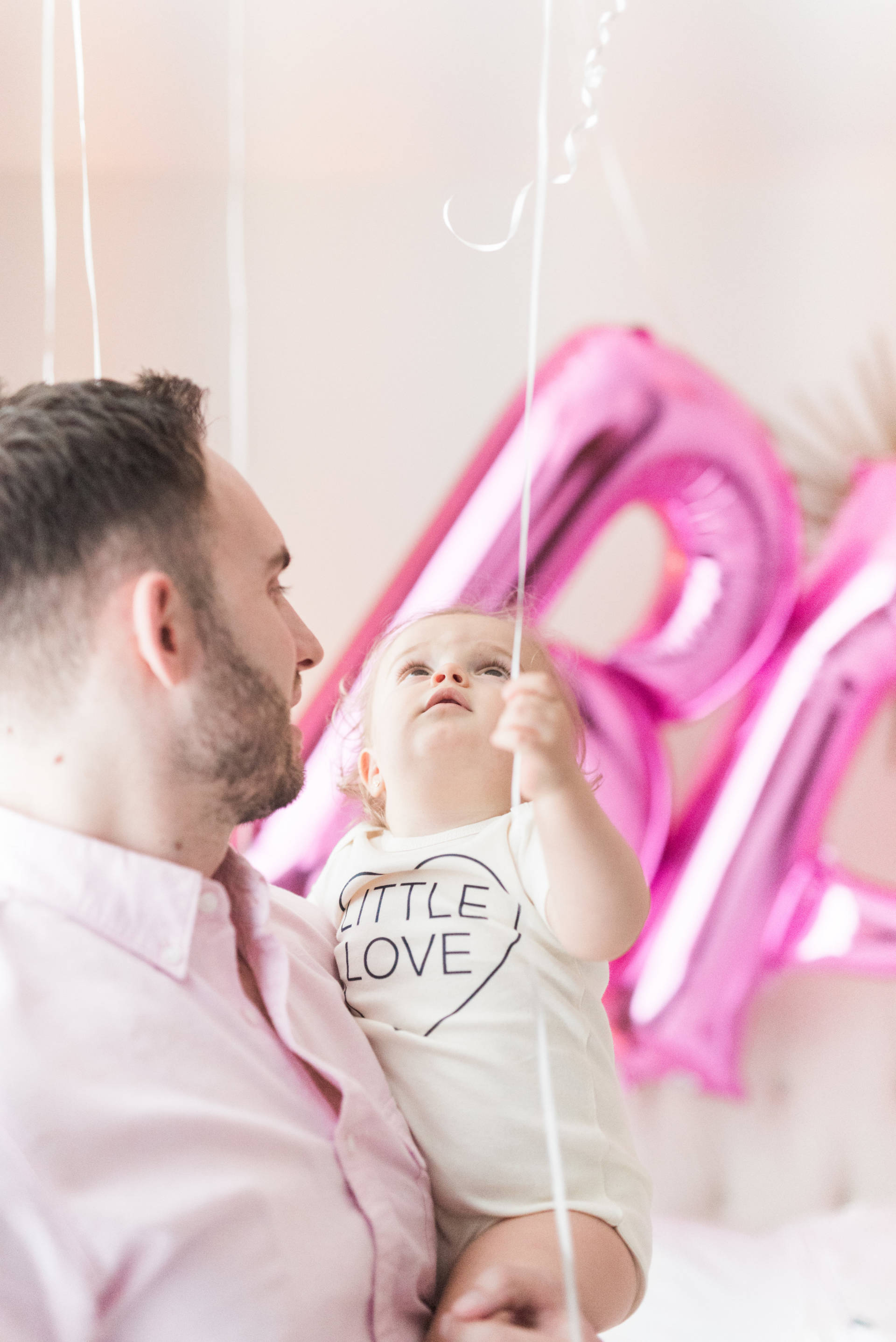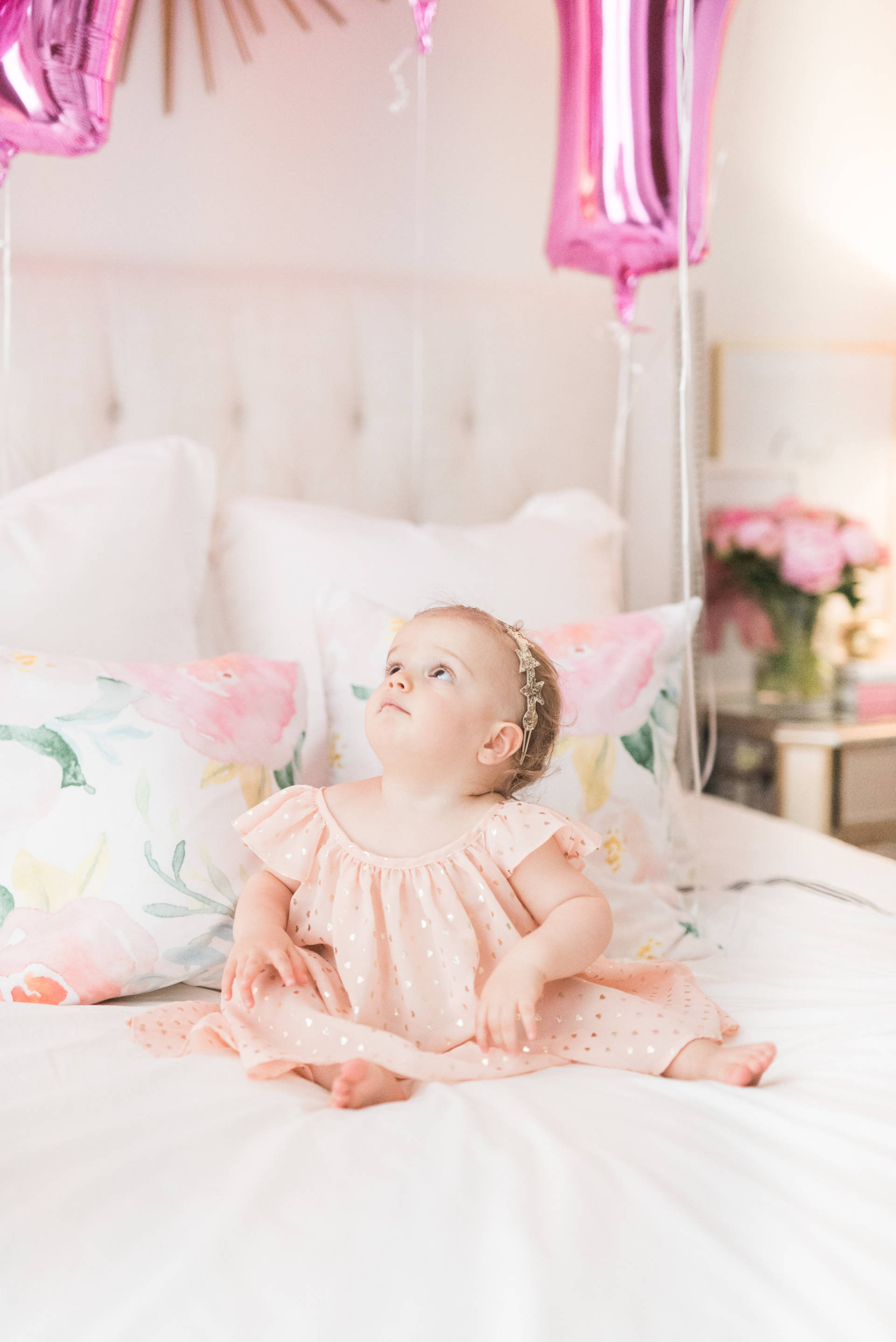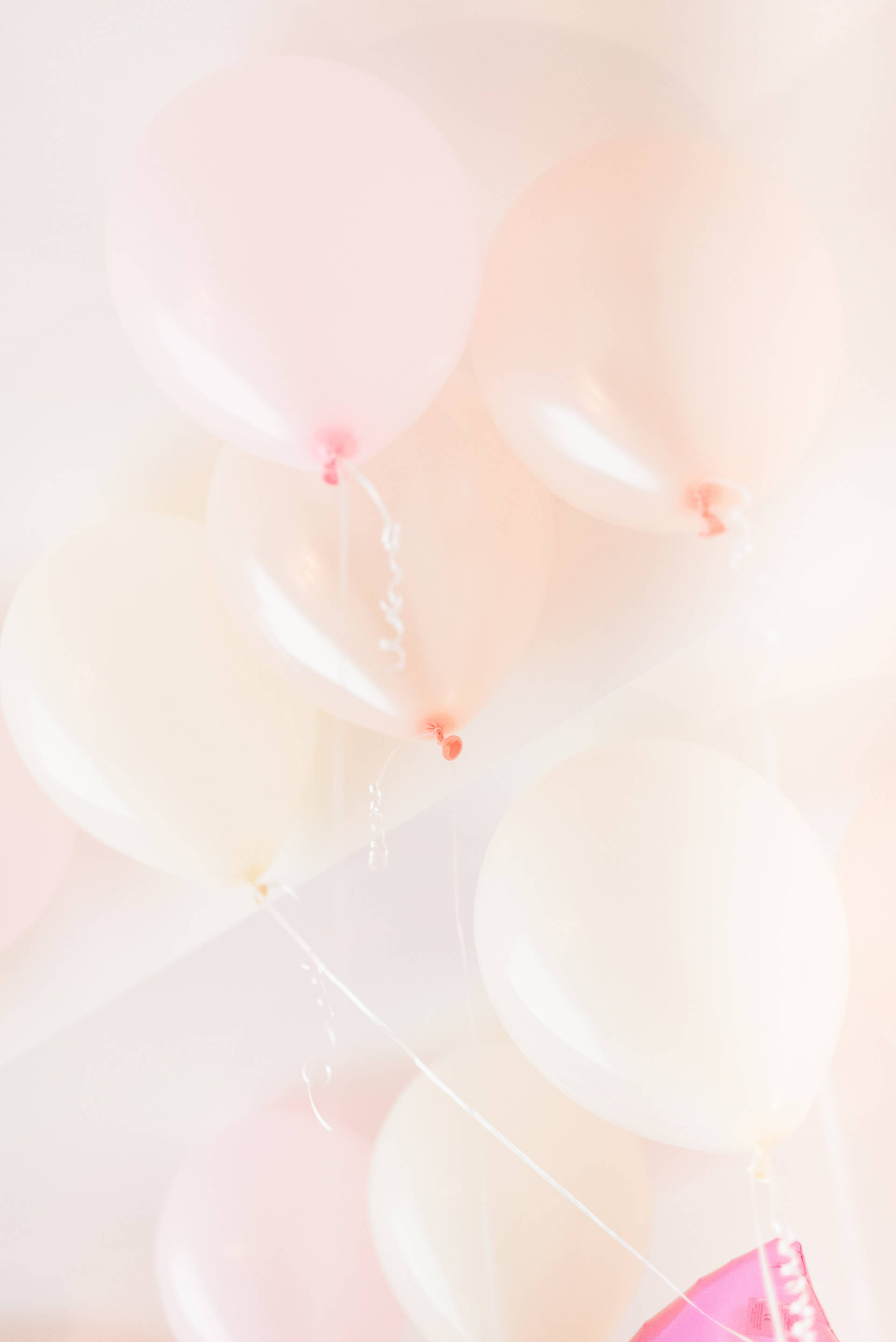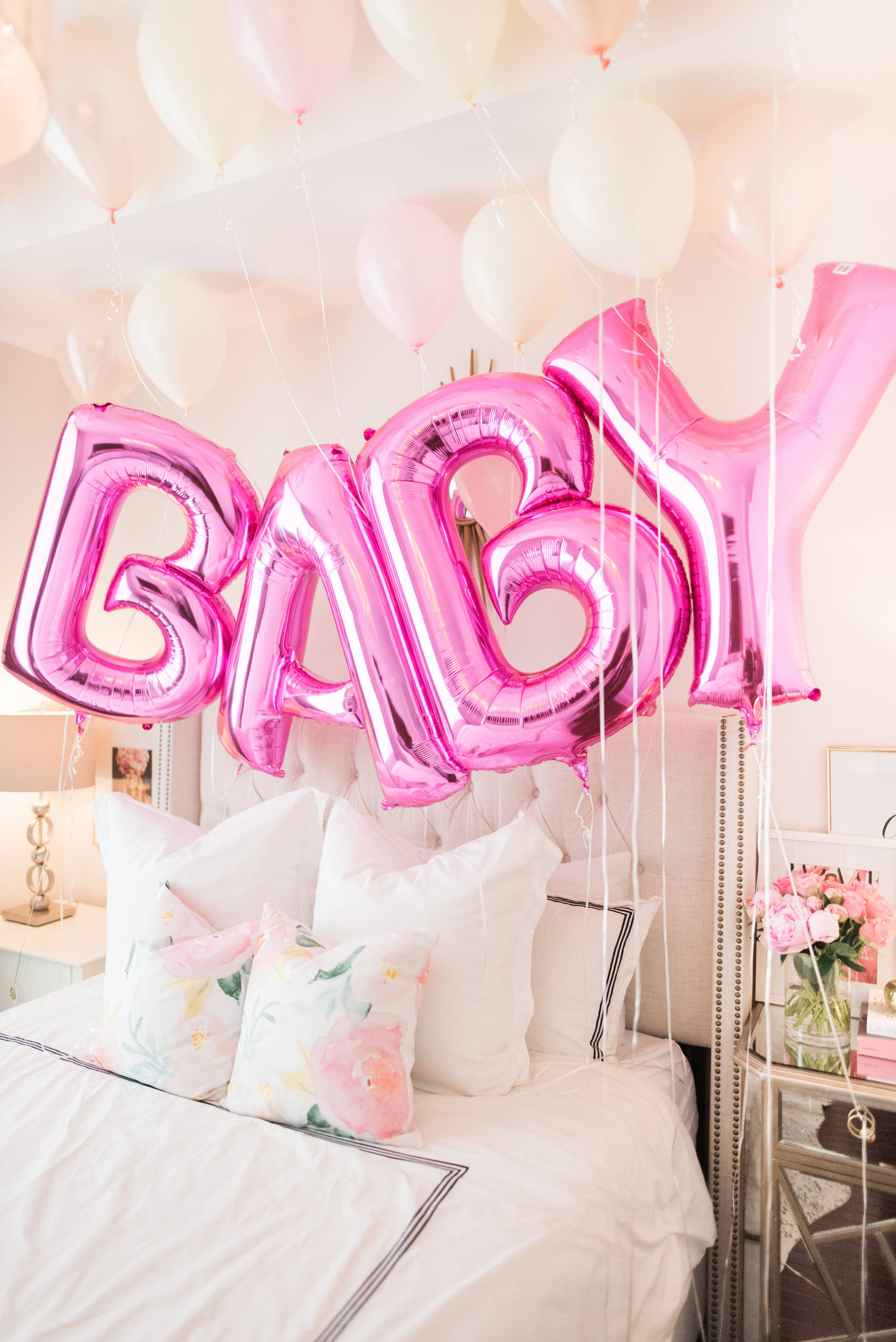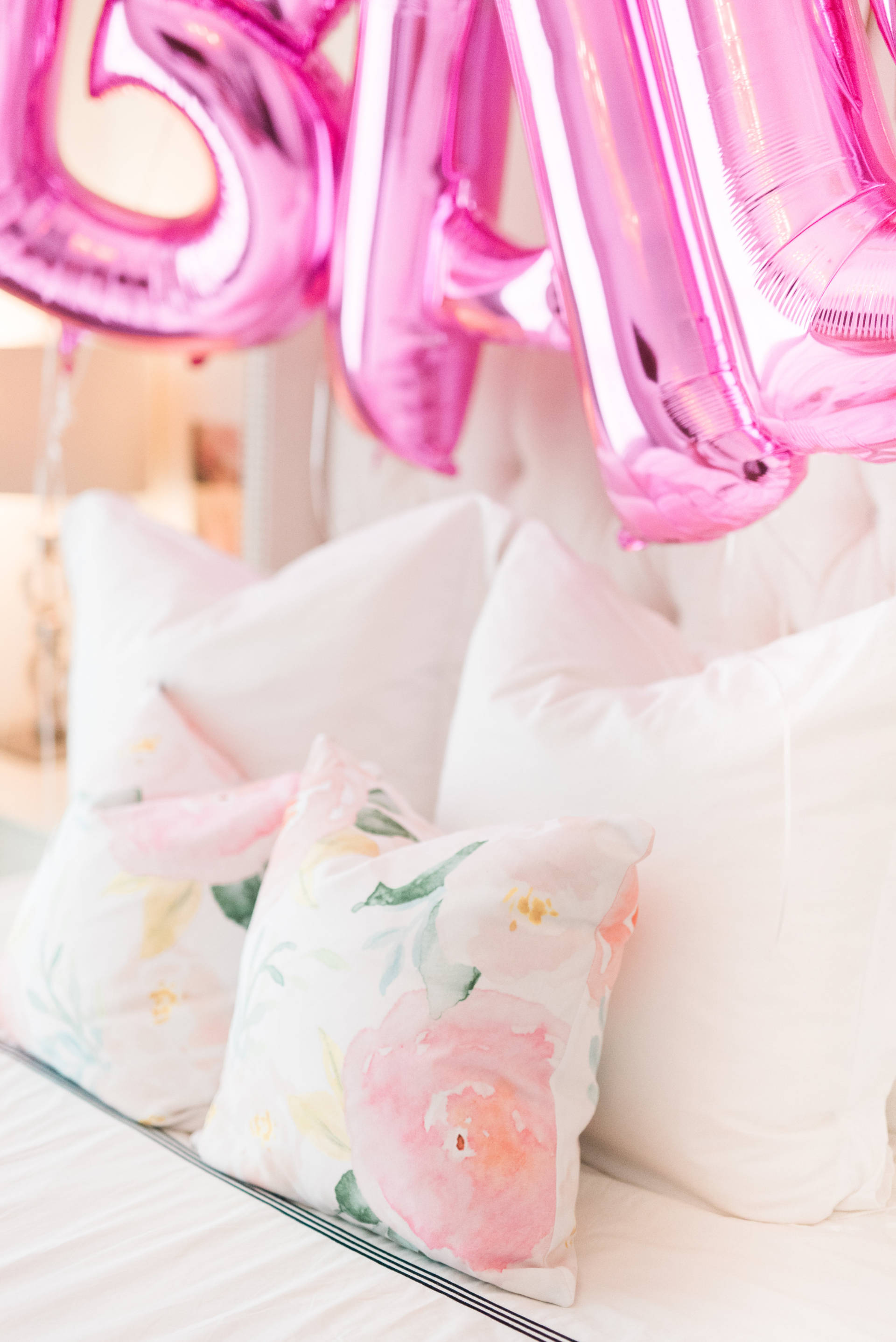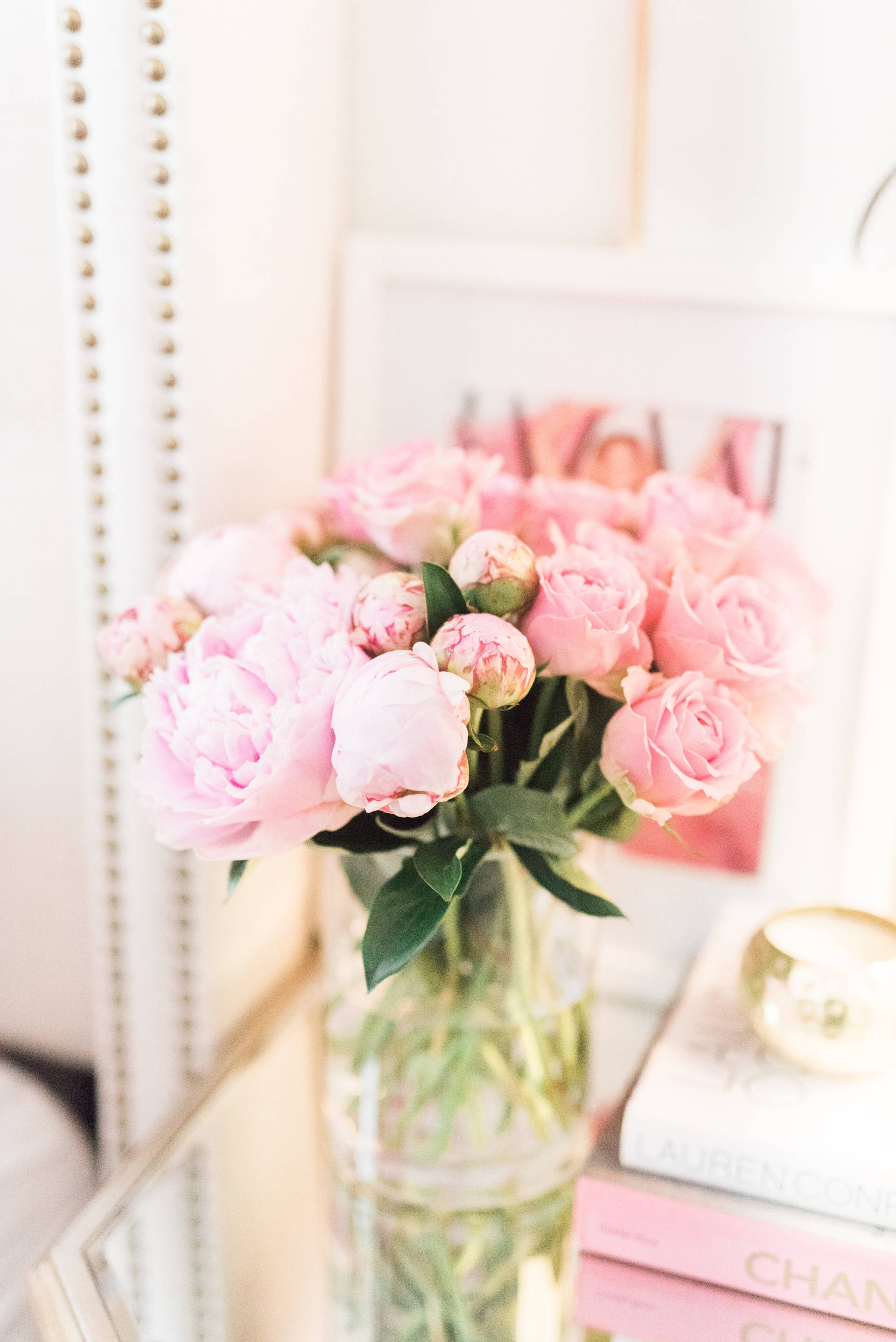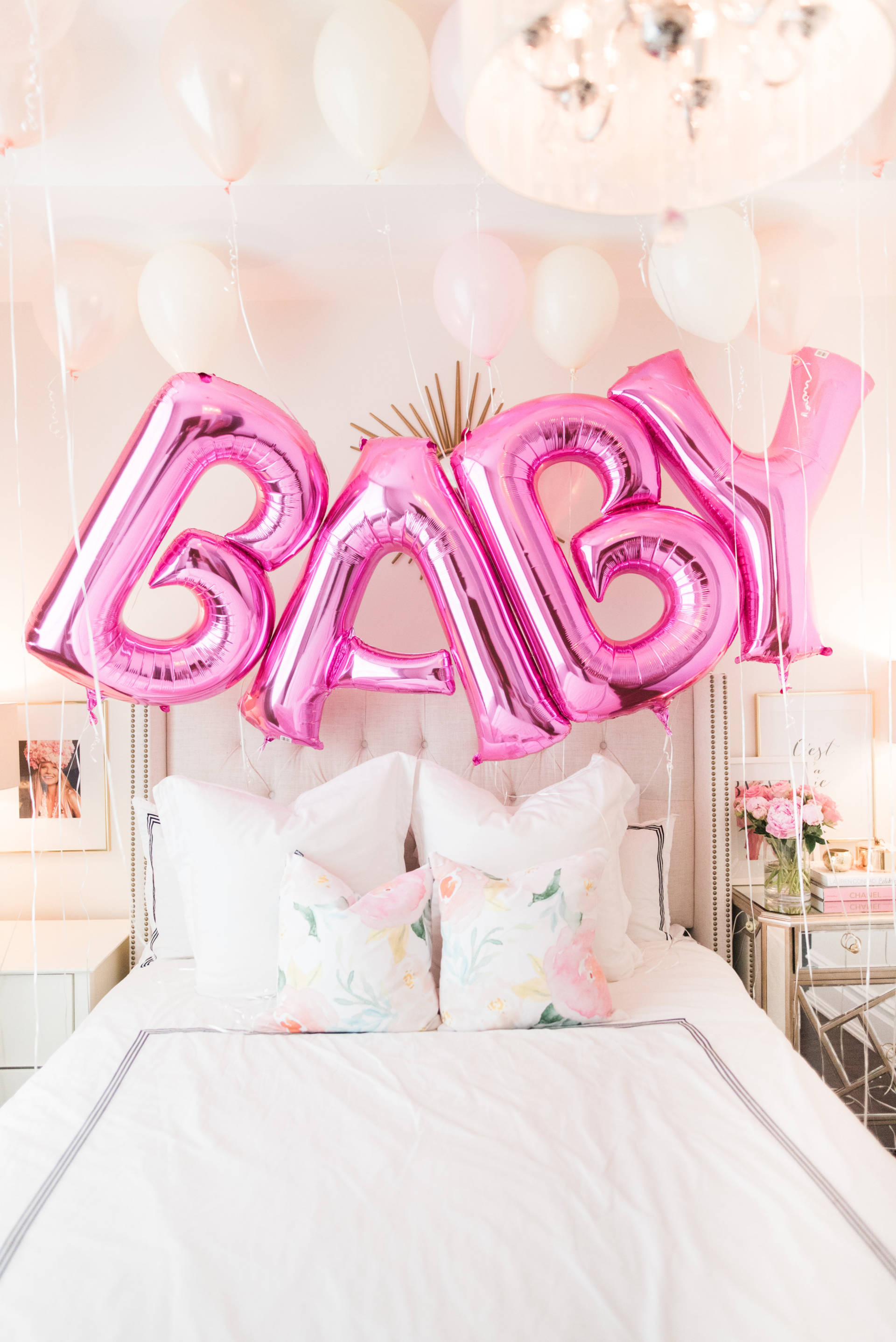 Pink Balloons | Watercolor Pillows |Duvet| Tufted Headboard|Mirrored Nightstand|Coffee Table Books: here & here| Sophia's Dress | Sophia's "Little Love" Onesie|
Shop the post:
A little tip if you plan on using these balloons, use scotch tape to secure them together, they are huge and do not stay put! All other sources for my bedroom can be found here.
Thank you so much for reading and sharing in our excitement!
XOXO,




Ceres